Chlorophyll+ Liquid Drops
Codeage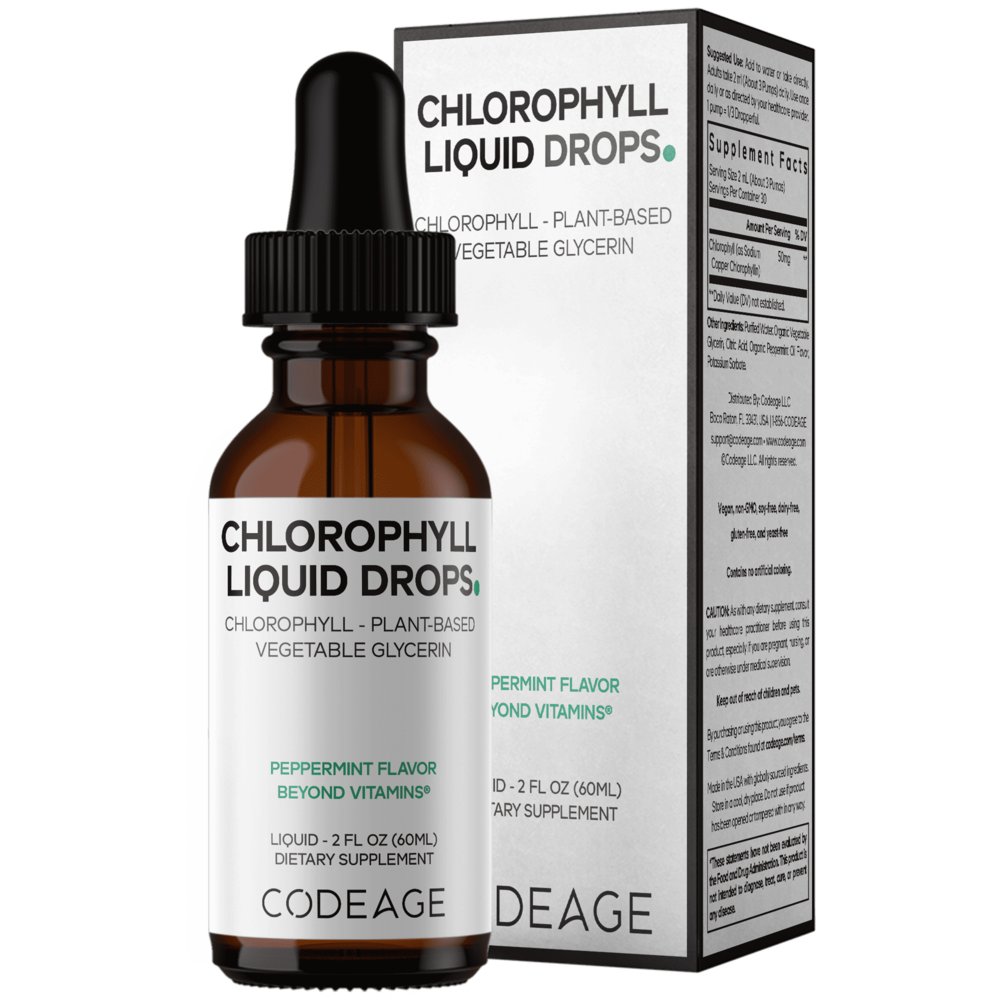 SKU: COD404-850026121278
Codeage Chlorophyll + Liquid Drops offers a vegan chlorophyll solution in a simple and convenient to use water drop format. This chlorophyll water supplement solution provides 50mg of chlorophyll per serving and includes purified water in a 60ml chlorophyll bottle.

This formula also provides organic vegetable glycerin and citric acid. Codeage chlorophyll drops for water also offers potassium.

Peppermint flavor.
Suggested Use:
Add to water or take directly. Adults take 2 ml (About 3 Pumps) daily. Use once daily or as directed by your healthcare provider.

1 pump = 1/3 Dropperful.

Serving Size: 2 ml (About 3 Pumps)

Amount Per Serving
Chlorophyll ... 50 mg
(as Sodium Copper Chlorophyllin)

Other Ingredients: Purified Water, Certified Organic Vegetable Glycerin, Citric Acid, Organic Peppermint Oil Flavor, Potassium Sorbate.


Does not contain: GMO, gluten, dairy, soy, yeast, or artificial coloring.

Ideal for Vegan and Keto Diet

Warning: As with any dietary supplement, consult your healthcare practitioner before using this product, especially if you are pregnant, nursing, or are otherwise under medical supervision.

Keep out of reach of children and pets.