Chloroplex 50mg
Progressive Labs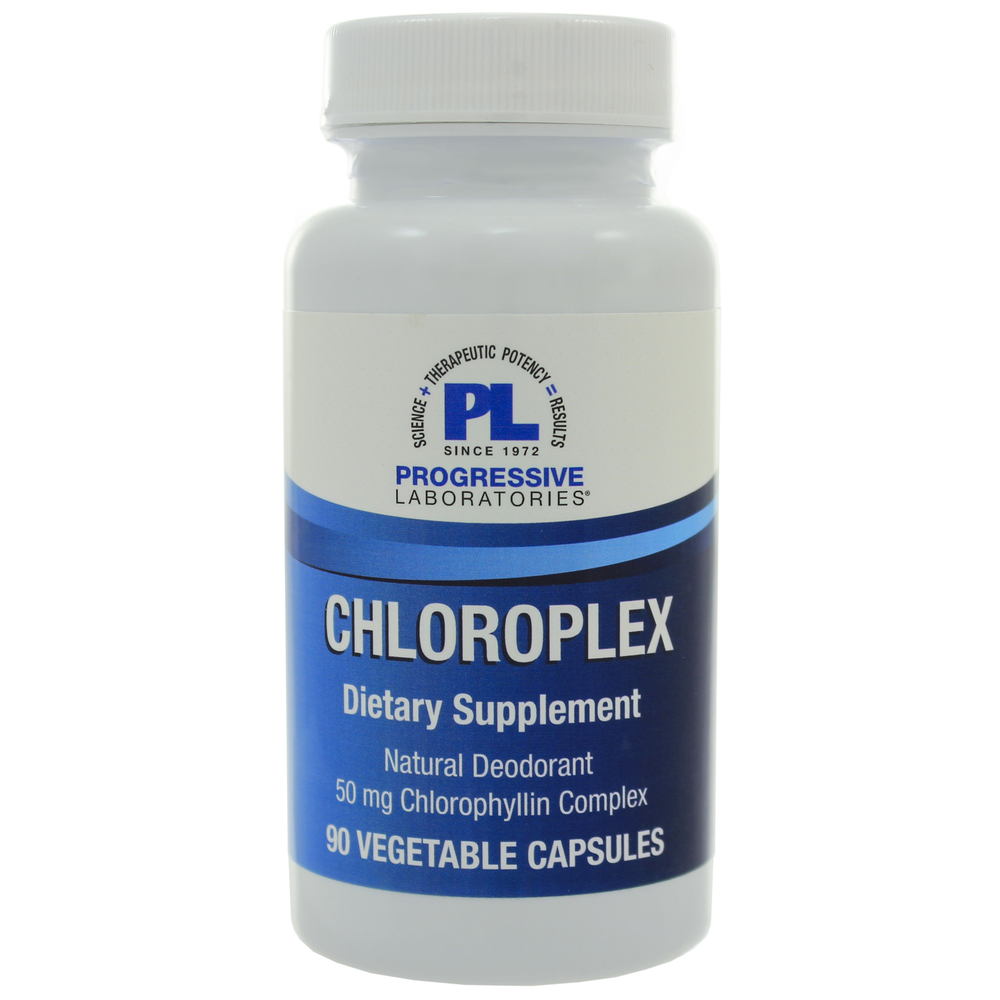 SKU: PGV-986
Chloroplex 50mg 90c is available by Progressive Labs.

Chlorophyllin is a semi-synthetic sodium/copper derivative of chlorophyll. In contrast to chlorophyll, chlorophyllin is water-soluble. Chlorophyllin, like chlorophyll, has deodorizing activity. It is used as an aid to reduce odor from a colostomy or ileostomy and also as an aid to reduce fecal odor due to incontinence. A topical ointment of chlorophyllin is used to reduce malodors in wounds and surface ulcers.
One (1) capsule three (3) times daily.
Chlorophyllin ...50mg
Contains - Soybean oil, vegetable cellulose