Chol SAP-15
Nutritional Fundamentals for Health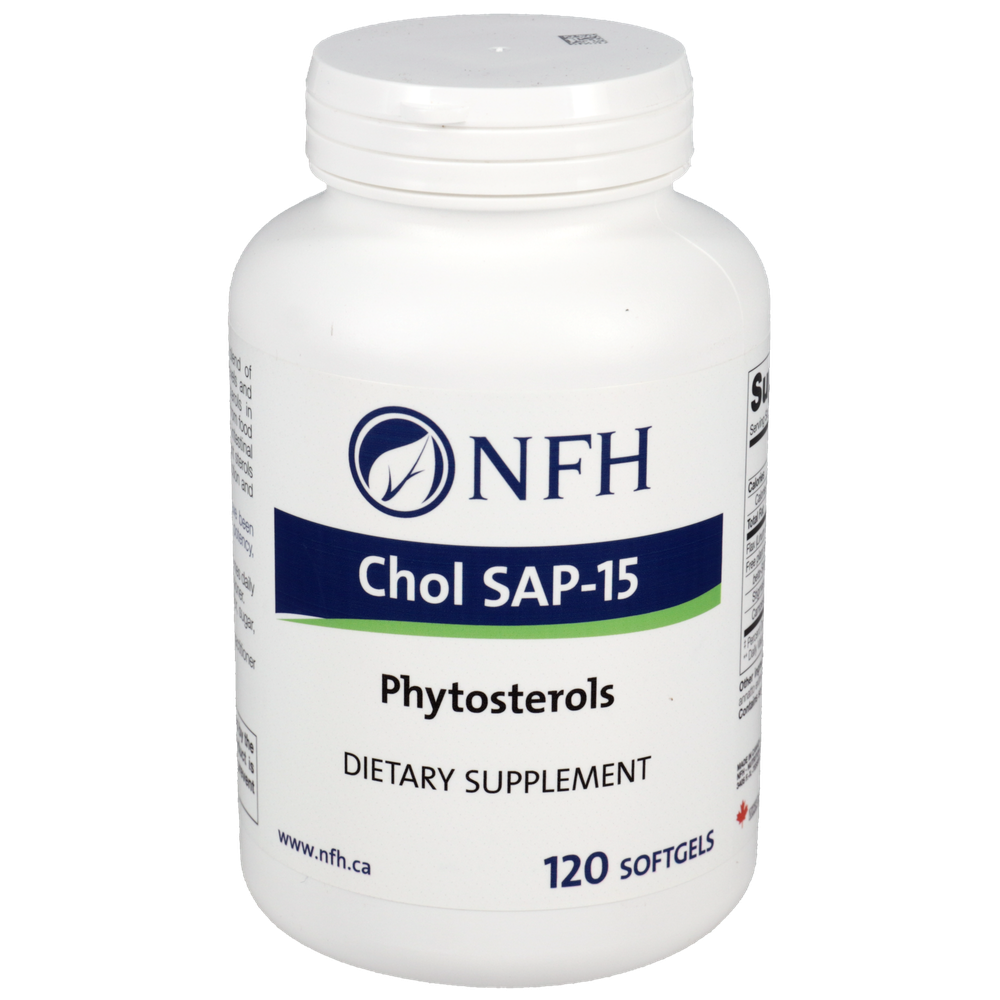 SKU: NFH-1001
Chol SAP-15™ provides a research-based blend of plant sterols to maintain healthy cholesterol levels and support cardiovascular health.* The plant sterols in Chol SAP-15™ reduce absorption of cholesterol from bile in the intestinal tract.* Chol SAP-15™ provides the lipophilic plant sterols in an organic flaxseed oil base for optimal absorption and efficacy.*
Take 1 softgel three times daily with food or as directed by your health-care practitioner.
Serving Size: One Softgel
Amount Per Serving
Calories ... 6
Calories from Fat ... 6
Total Fat ... 0.7g
Organic Flax Seed Oil ... 666mg
(Linum usitatissimum)
Free Plant Sterols ... 350mg
(non-GMO, from soy)
Beta-Sitosterols ... 151mg
Stigmasterols ... 84mg
Campesterols ... 60mg
Other Ingredients: Lecithin and beeswax in a softgel made of sunflower oil, annatto extract, glycerin, gelatin, and purified water.
Contains soy.
This product does not contain
preservatives
artificial flavors
artificial colors
sugar
dairy
wheat
gluten
corn
yeast
WARNING
Consult a health-care practitioner prior to use if you are pregnant or breastfeeding.
Do not use if seal is broken.
Keep out of reach of children.