Cholesterol Complete
Biospec Nutritionals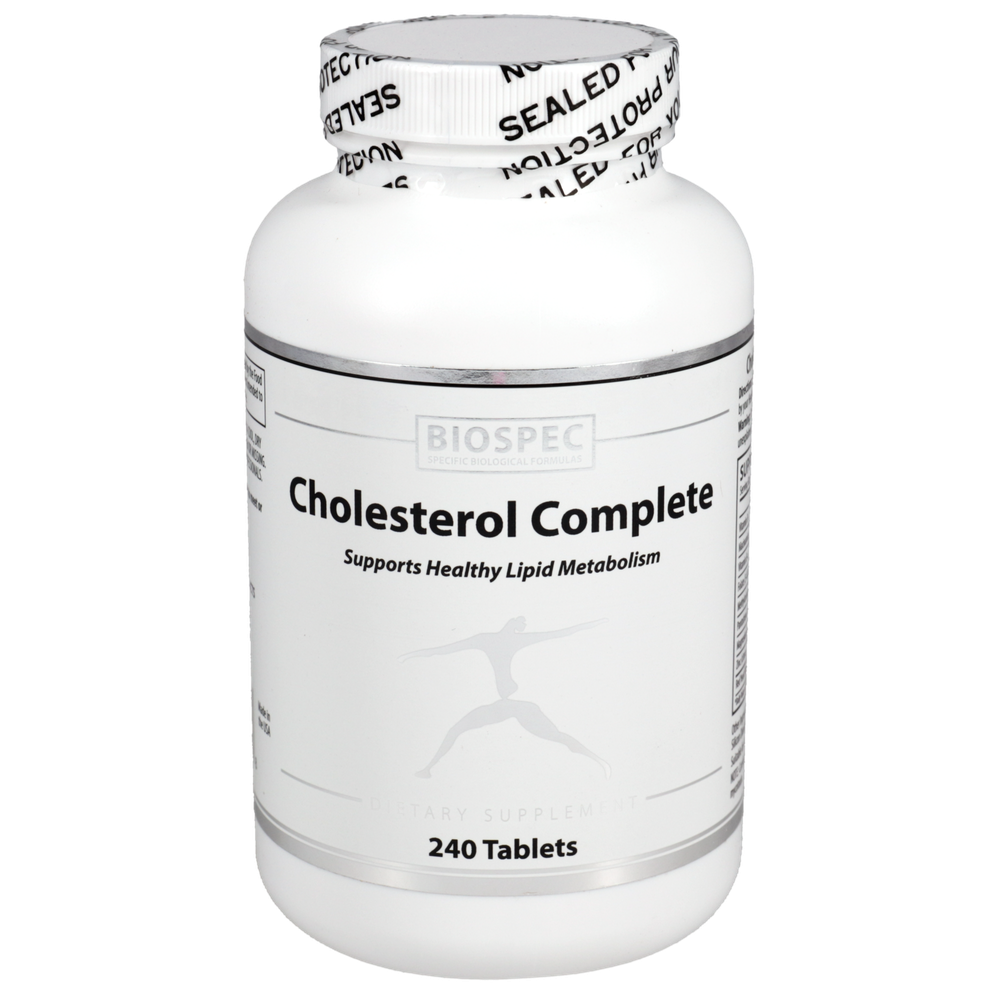 SKU: BSN-9552
Cholesterol Complete 240 Tablets
Dietary Supplement
- Formula 955
- Supports Healthy Lipid Metabolism
Suitable for most vegetarians. Gluten Free.
Suggested Use: As a nutritional supplement for adults, 4 tablets daily with meals or as directed by your healthcare professional.
Warning: Do not use this product if pregnant or nursing, have liver disease or unexplained muscle weakness.
Supplement Facts
Serving Size: 4 Tablets
Servings Per Container: 60
4 tablets contain:
Vitamin D-3 400 IU
Niacinamide 100 mg
Vitamin B-6 100 mg
Folic Acid 800 mcg
Methylcobalamin (B-12) 500 mcg
Pantothenic Acid 100 mg
Magnesium (citrate) 100 mg
Zinc (citrate) 20 mg
Red Yeast Rice Extract (standardized to 0.4%) 1200 mg
Trimethylglycine TMG 500 mg
Guggulipid Extract 300 mg
Choline 250 mg
Inositol 250 mg
Hawthorne Berries 200 mg
Tocotrienol Complex 75 mg
Co-Q-10 9ubiquinone) 50 mg
Betaine HCL 50 mg
Policosanol Complex 20 mg
Other Ingredients: Stearic Acid, Magnesium Stearate and Silicon Dioxide.
Keep out of reach of children. Store in a cool dry place. Do not use if outer seal is broken or missing.
These statements have not been evaluated by the FDA. This product is not intended to diagnose, treat, cure, or prevent any disease.