Chondro-FLX
Ortho Molecular Products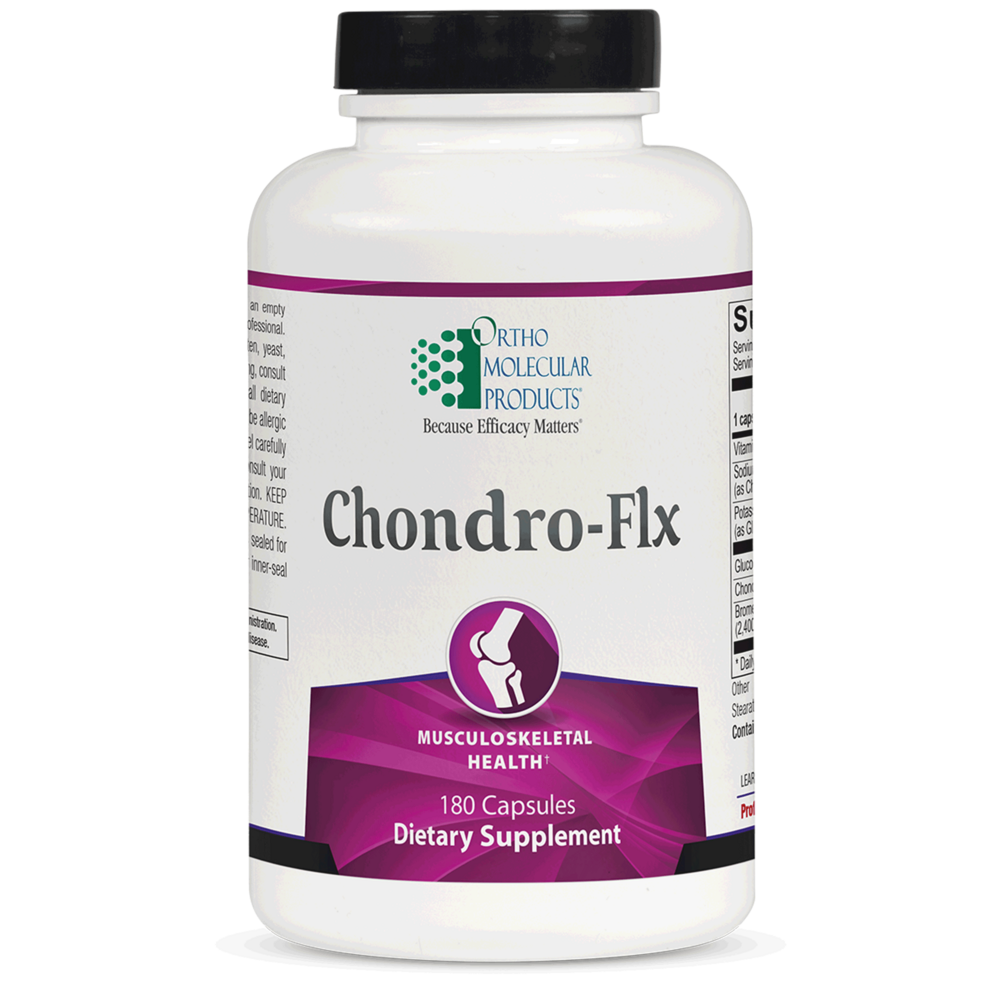 SKU: OHM-537180
Supports Joint Integrity and Movement
Helps Protect Cartilage Cells
Maintains Normal Inflammatory Balance
Enhances Synthesis of Proteoglycans for Healthy Connective Tissue
Cartilage is composed of collagen fibers that impart tensile strength, and proteoglycan molecules (especially chondroitin) that serve as a cushion for joint impact. Chondro-Flx combines glucosamine sulfate, chondroitin sulfate, vitamin C and bromelain, all of which have a long history of use and a large body of research highlighting their role in supporting joint health. As the key precursors to cartilage formation, the ingredients in Chondro-Flx provide full support for joint integrity and movement and maintain normal inflammatory balance.
Take 1 capsule three times per day on an empty stomach or as recommended by your health care professional.
Serving Size:
1 Capsule
Amount Per ServingVitamin C
... 20mg
(as Ascorbic Acid USP)
Sodium
... 20mg
(as Chondroitin Sulfate Sodium)
Potassium
... 60mg
(as Glucosamine Sulfate Potassium Chloride)
Glucosamine Sulfate Potassium Chloride
... 500mg
Chondroitin Sulfate Sodium
... 267mg
Bromelain
... 15mg
(2,400 GDU/g)(from Pineapple)
Other Ingredients:
Natural Gelatin Capsules and Magnesium Stearate.
Contains
Crustacean Shellfish (Shrimp and Crab).
Does not contain
gluten, corn, yeast, artificial colors and flavors.
Caution:
If you are pregnant, nursing or taking any medications for depression or anxiety, consult your health care professional before taking this product.