Chondroitin Sulfate (bovine)
Pure Encapsulations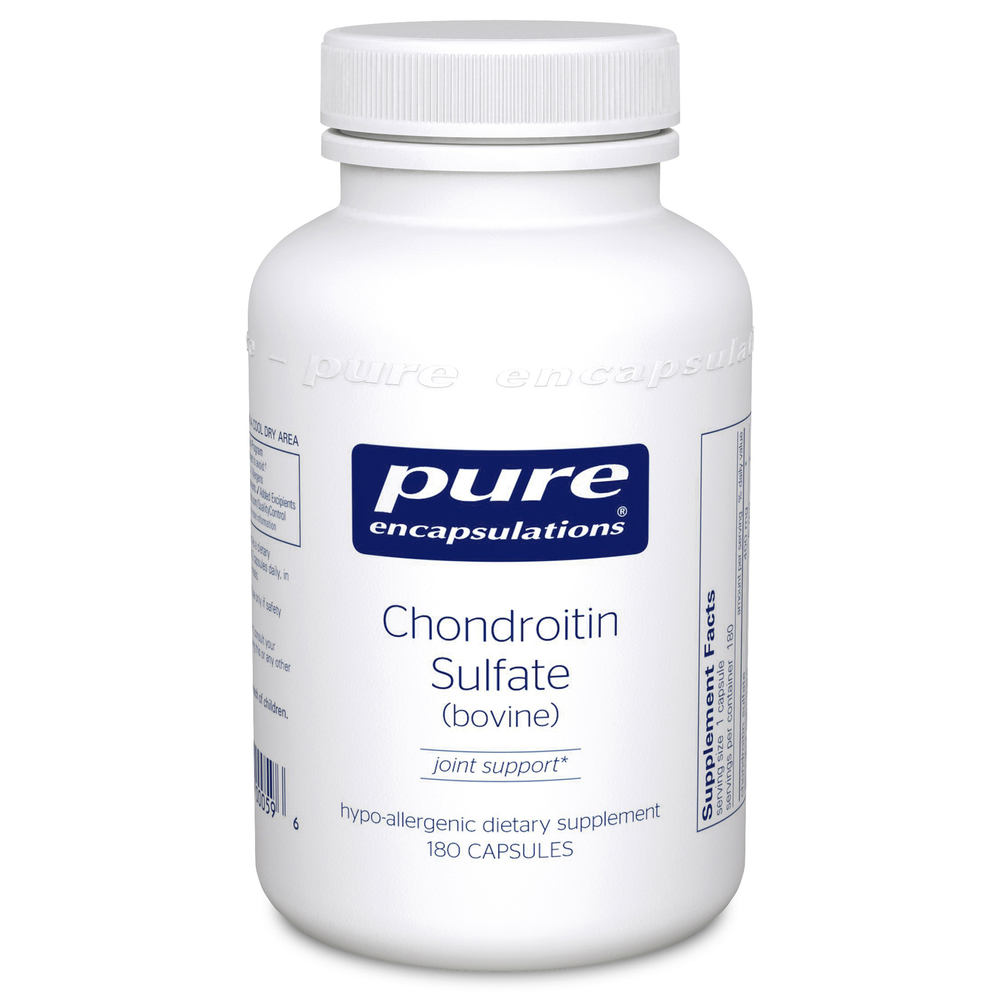 SKU: PUR-CSB1
Supports healthy cartilage and joints
*Chondroitin sulfate is one of the most vital of the compounds in connective tissue which are responsible for building and supporting the ground substance of cartilage.
As a nutritional supplement, this naturally occurring compound provides support for strong, healthy cartilage and joints.
Take 3–12 capsules per day, in divided doses, with meals.
Serving Size: 1 Vegetable Capsule
Amount Per Serving
chondroitin sulfate ... 400 mg
(bovine)
ascorbyl palmitate ... 5 mg
(fat-soluble vitamin C)
Other ingredients: hypo-allergenic plant fiber (cellulose), vegetarian capsule (cellulose, water)
If pregnant or lactating, consult your physician before taking this product. In rare cases, chondroitin has been associated with GI pain, nausea, diarrhea, edema or extrasystoles. Consult your physician for more information.
Chondroitin may be contra-indicated with blood thinning medications. Consult your physician for more information
*These statements have not been evaluated by the Food & Drug Administration. These products are not intended to diagnose, treat, cure or prevent any disease.