Chromium Picolinate 200mcg
Priority One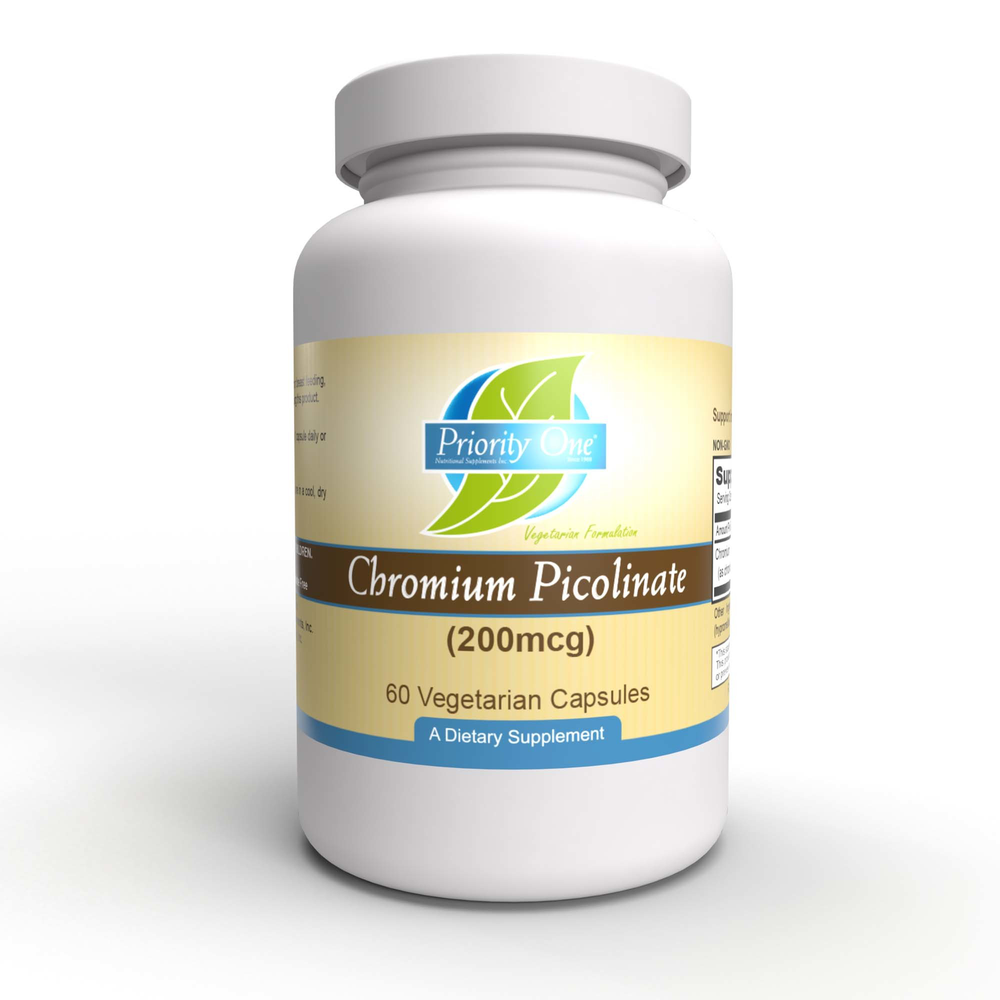 SKU: PR7-1343
NUTRITIONAL BENEFITS
This essential mineral maintains stable blood sugar levels through proper insulin utilization, and is needed in both human and animal nutrition for carbohydrate metabolism.
MAY BE HELPFUL FOR
Blood glucose levels and blood cholesterol. It promotes the loss of fat and an increase in lean muscle tissue.
RECOMMENDATIONS: Adults take one (1) to two (2) capsules daily or as directed by your physician.
Serving Size: One (1) Vegetarian Capsule
Amount Per Serving
Chromium Picolinate ...1, 640mcg / 1, 367% DV
(Supplying GTF Trivalent Chromium) ...200mcg / 167% DV
Contains:
Rice Powder
Supplemental Facts:
This product is encapsulated in a vegetarian capsule.
Contains no preservatives.
KEEP CONTAINER TIGHTLY CLOSED.STORE IN A COOL, DRY TEMPERATURE.
KEEP OUT OF REACH OF CHILDREN.
If you are pregnant or breast feeding, consult your physician before using this product.