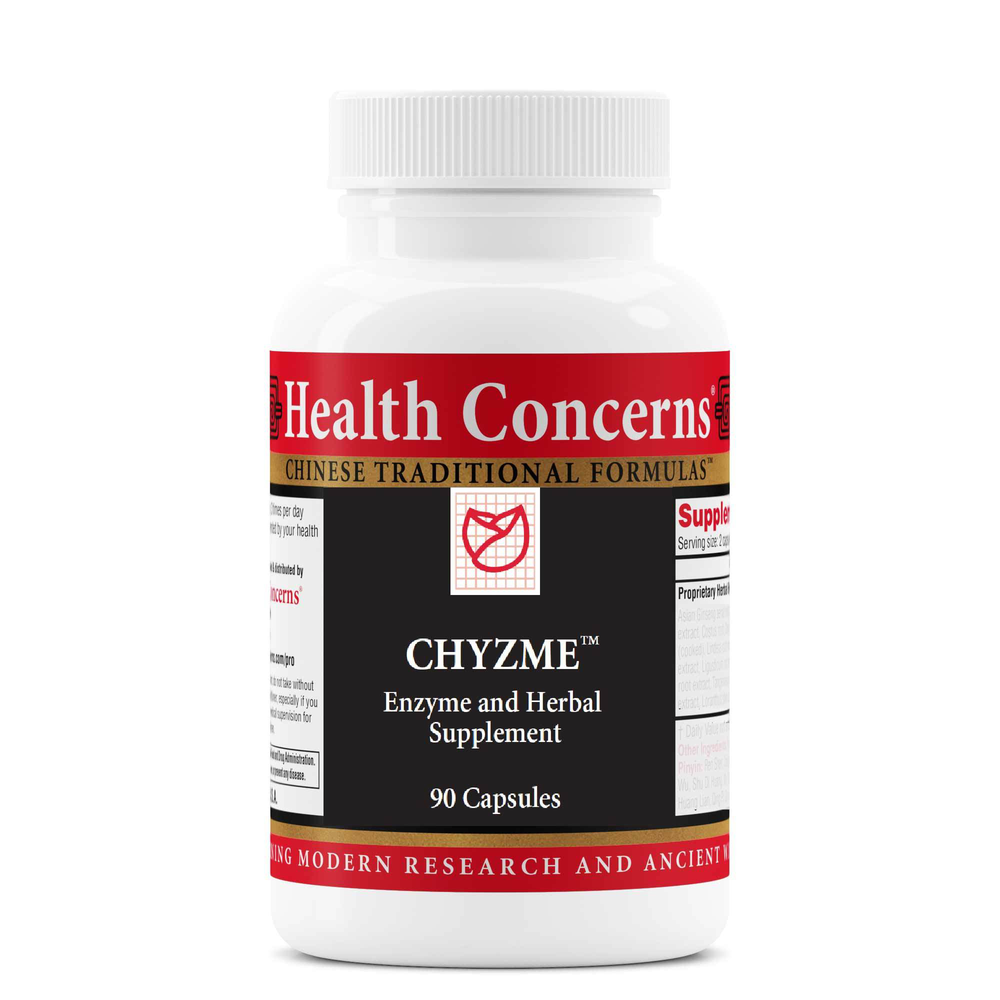 SKU: HE2-1HC415090
Chzyme includes enzymes and Chinese herbs to help promote normal functioning of the digestive tract.
Suggested Use:
Take two capsules, 3 times per day with meals, or as recommended by your health care practitioner.
Serving size: 3 capsules
Proprietary Enzyme & Herbal Blend … 1,400 mg
Enzymes: Amylase, Catalase, Cellulase, Diastase, Lipase, Protease, HemiSEB(R) (Hemicellulases, Beta-Glucanase, Xylanase, Pectinase, & Phytase), Alpha Galactosidase, Glucoamylase.
Herbs: Peppermint leaf and leaf extract (Mentha piperita), Poria sclerotium extract (fu ling), Magnolia bark extract (hou po), Cang-Zhu Atractylodes root extract (cang zhu), Costus root extract (mu xiang), Ginger root extract (gan jiang), Tangerine peel extract (qing pi), Orange peel (tian cheng), Lindera root extract (wu yao), Cardamon fruit extract (sha ren), Licorice root extract (gan cao), Cyperus rhizome extract (xiang fu), Bitter Orange fruit extract (zhi qiao), Tart Cherry fruit (Prunus cerasus), Black Pepper berry (hei hu jiao).
Other Ingredients: Hypromellose (vegetable cellulose), rice bran.
Notice: Notice: As with any dietary supplement, do not take without first consulting your health care practitioner, especially if you are pregnant, nursing, or are under medical supervision for any reason. Keep out of reach of children.