Citomix
GUNA Biotherapeutics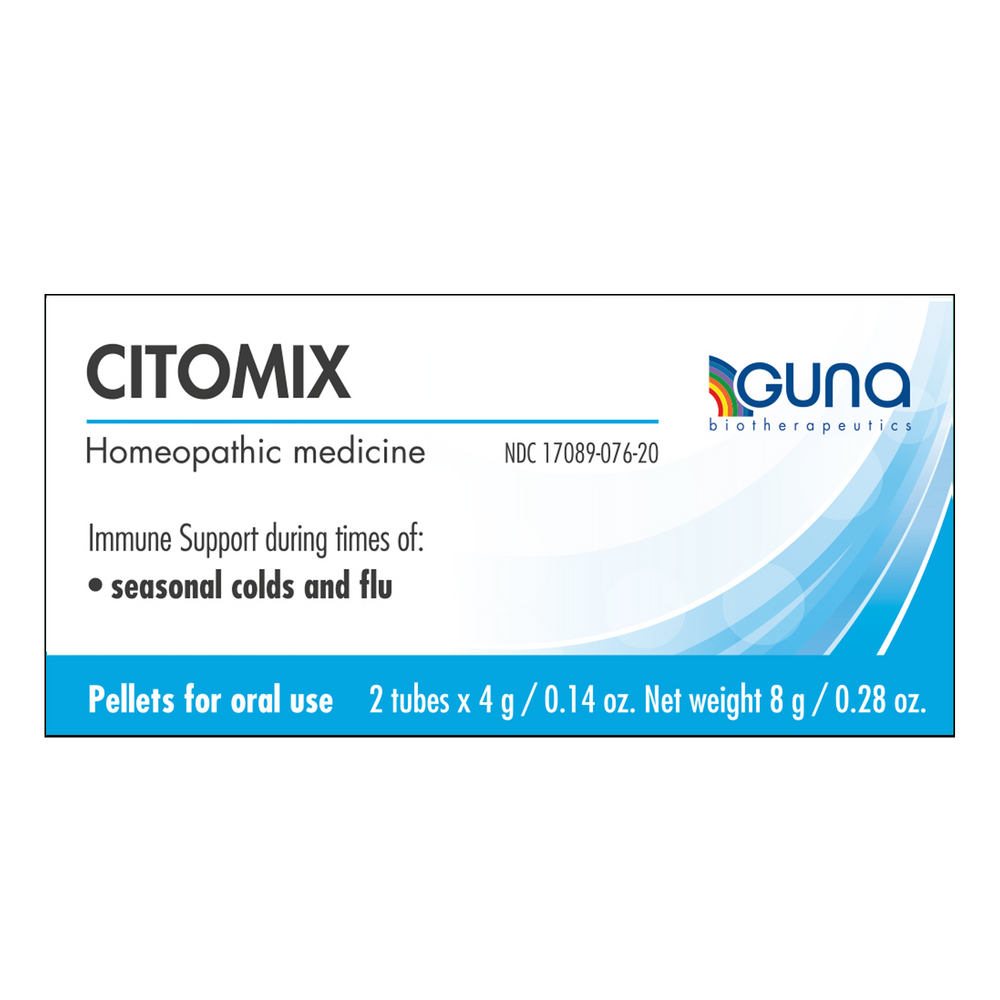 SKU: GUNA-07620
immune support during times of: Seasonal colds and flu
Turn tube upside down and rotate the cap twice to release 2-3 pellets into cap, unscrew cap and without touching pellets tip them into the mouth. 3 pellets 3 times per day.
Ananassa 3X HPUS, Granulocyte colony stimulating factors 4C-9C-15C-30C, Hydrocotyle asiatica 3X HPUS, Interferon gamma 4C, Interleukin 1beta 5C, Interleukin 2 5C-7C, Interleukin 4 4C, Interleukin 6 7C-9C-15C, Lymphatic vessel, Porcine 4C, Medulla ossis suis 4C HPUS, Mountain cranberry 3X, Thymus gland
Stop use and ask a doctor if symptoms worsen or persist more than 5 days. If pregnant ask a health care professional before use. Keep out of reach of children.
It looks like there are no similar
products available