Citri-Lean
Progressive Labs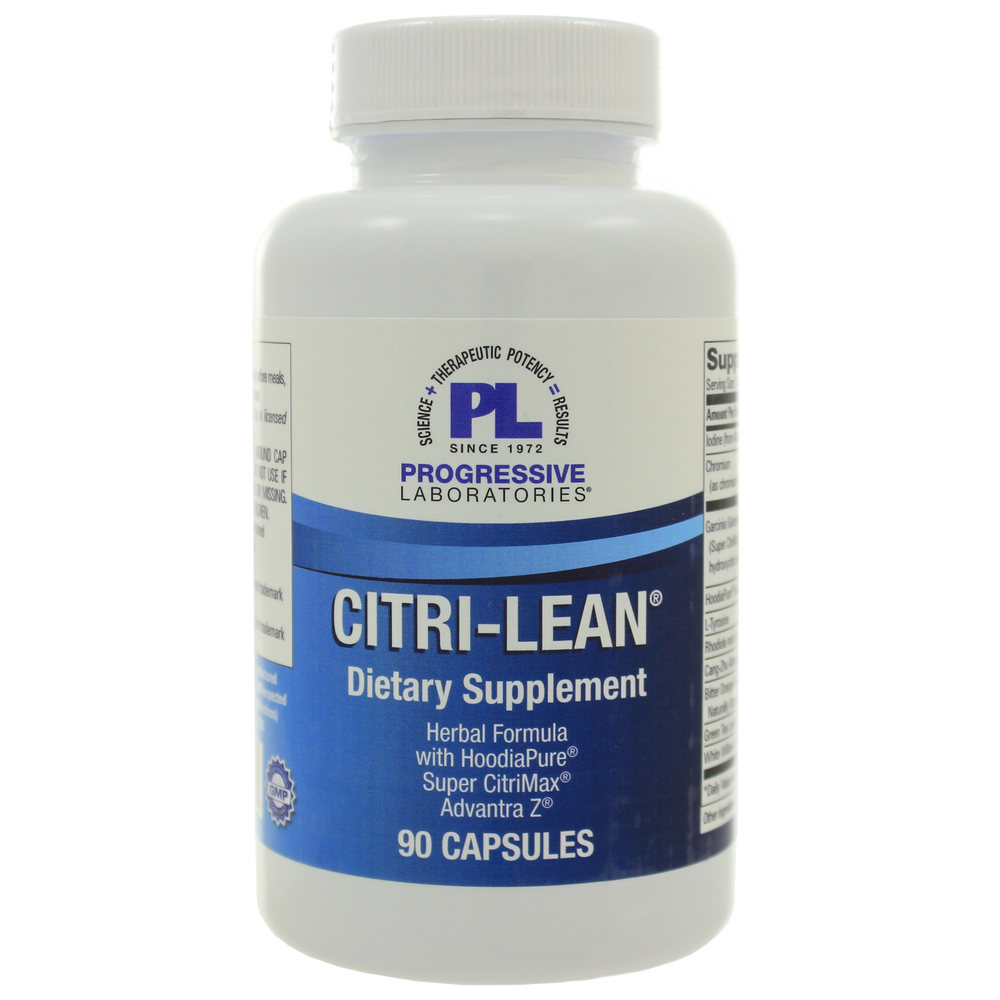 SKU: PGV-728
Citri-Lean 90c is available by Progressive Labs.

The active component of Garcinia Cambogia for weight management is (-)Hydroxycitric Acid [(-) HCA]. The success of (-)HCA in promoting loss of body fat is linked to its relationship with citrate lyase, an enzyme needed for the formation of acetyl Coenzyme A in the cytoplasm. Acetyl CoA is converted to malonyl CoA which provides the building blocks for fat synthesis. In the presence of (-)HCA, citrate lyase preferentially combines with the (-)HCA, leaving less of the enzyme available for formation of CoA.

Because of this action fat-burning speeds up, appetite is suppressed, metabolic rate increases, stamina and endurance are enhanced, fat production is inhibited and protein is spared. GTF Chromium, in the form of chromium nicotinate, helps to regulate blood sugar levels and also stimulates loss of body fat while sparing lean muscle tissue. Atractylodes is a mild diuretic and Citrus Aurantium is a gentle digestant.
One (1) capsule three (3) times daily before meals.
Iodine ...100mcg
(from Atlantic Sea Kelp)
Chromium ...65mcg
(as chromium dinicotinate glycinate)
Super CitriMax Garcinia (fruit) ...333mg
Standardized to 60% (-) Hydroxycitric Acid
Hoodia gordonii (fruit) ...150mg
12:1 Extract
L-Tyrosine ...150mg
Rhodiola Extract (root) ...75mg
Cang-Zhu Atractylodes (root) ...50mg
Advantra Z, ...50mg
Bitter Orange Extract (fruit), Naturally Occurring Synephrine
Green Tea Extract (leaf) ...20mg
90% catechins
White Willow Bark Extract ...20mg
Contains - Gelatin, magnesium stearate
It looks like there are no similar
products available