Citricidal Skin Cleanser
Nutribiotic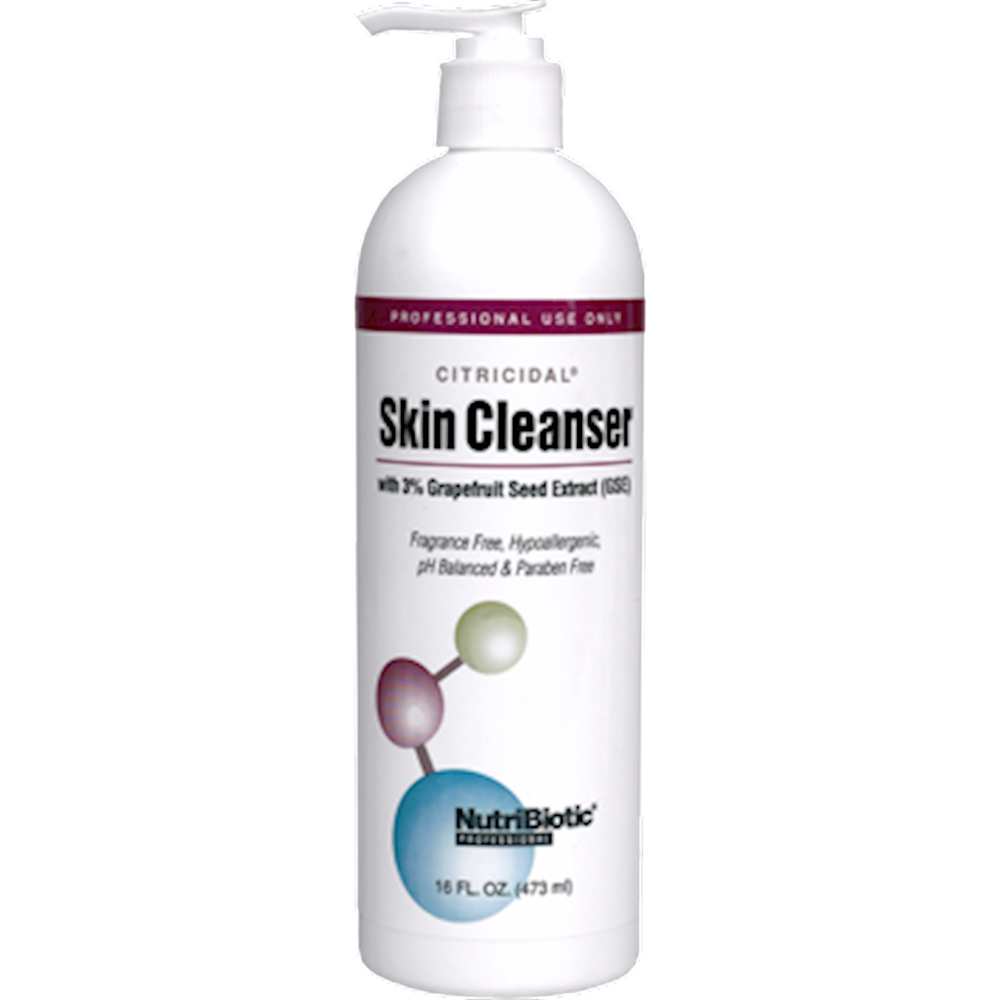 SKU: BCH-1220
Fragrance free formula with aloe and grapefruit seed extract.
NutriBiotic Original NonSoap Skin Cleanser is designed for individuals with sensitive skin. The gentle, deep cleansing action leaves no pore-clogging residue. Plant moisturizers help maintain your skin's moisture mantle and pH balance. Ideal for normal to oily or combination skin types.
Made without sodium lauryl sulfate, cocamide DEA, free chlorine derivatives, colorings, fragrance, animal products, gluten, phthalates, phosphates, and paraben preservatives.
• Hypoallergenic
• pH Balanced
• Paraben Free
• Vegan
• Biodegradable
Suggested use:
General Skin Cleansing: Rinse area to be cleansed with water. Apply a sufficient amount and wash gently. Rinse thoroughly with water.
Surgical Hand Scrub: Wet hands and forearms with water and scrub for 3 minutes with about 7 ml (4 pumps) and wet brush, paying particular attention to the nails, cuticles and interdigital spaces. Rinse thoroughly with running water. Wash for an additional 2-3 minutes and rinse again under running water.
Ingredients:
Purified water, sodium laureth sulfate (mild sudsing agent derived from coconut oil), 3% grapefruit seed extract, aloe vera gel, coamidopropyl betaine (from coconut oil), sodium chloride, glycerin, citric acid, hydroxypropyl methylcellulose, diazolindinyl urea, methylparaben, allantoin, extracts of birch leaf, birch sap, clover blossom, coltsfoot, horsetail, nettle, peppermint, sage and yarrow, butylene glycol, calcium pantothenate, ethoxydiglycol and inositol.
Caution: External use only. Keep out of the reach of children.Don not put in eyes. If irritation occurs, rinse repeatedly with cool running water.