Cleanse and Detox Tea
Gaia Herbs/Professional Solutions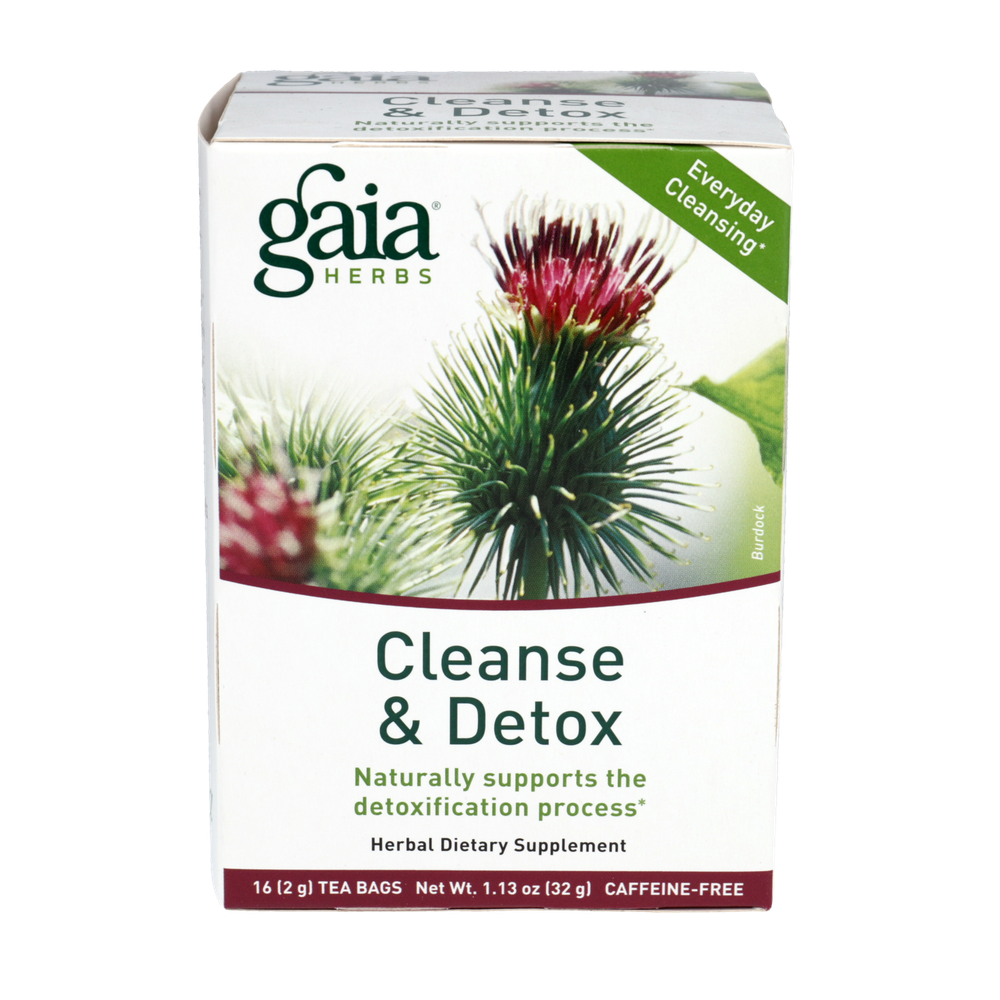 SKU: GAI-90C22020
Naturally supports the detoxification process*
Cleanse & Detox tea is a light-tasting yet complex blend that supports healthy liver function, which is essential to maintaining wellness.* Traditional purifying herbs such as Burdock and Artichoke combine with soothing Aloe Vera and the antioxidant properties of Rooibos, * while essential oils of Lemon and Peppermint add a hint of fresh flavor.
Adults pour one cup of freshly boiled water over tea bag and steep, covered, for 10 minutes. Drink daily as needed. For added support of a healthy lifestyle, look for our Supreme Cleanse™ 12-day kit.
Serving Size: One Tea Bag
Amount Per Serving
Calories ... 5
Total Carbohydrate ... >1g
Dietary Fiber ... >1g
Orthosiphon leaf+ ... 500mg†
(Orthosiphon stamineus)
Rooibos leaf* ... 300mg†
(Aspalathus linearis)
Burduck root+ ... 300mg†
(Arctium lappa)
Licorice root+ ... 300mg†
(Glycyrrhiza glabra)
Fennel fruit+ ... 276mg†
(Foeniculum vulgare)
Star Anise fruit+ ... 200mg†
(Illicium verum)
Artichoke leaf* ... 80mg†
(Cynara scolymus)
Aloe Vera freeze-dried leaf gel* ... 20mg†
(Aloe vera)
Lemon Peel Essential oil+ ... 20mg†
(Citrus x limon)
Peppermint aerial parts essential oil+ ... 4mg†
(Mentha x piperita)
* = Organic Ingredient
+ = Ecologically Harvested
If you have a medical condition or take medications please consult with your doctor before using this product. Licorice should not be taken if you have kidney or liver disease, hypertension, edema or excessive potassium depletion. Not for use during pregnancy or lactation. Keep away from children.