Clear Mind
Kan Herb Company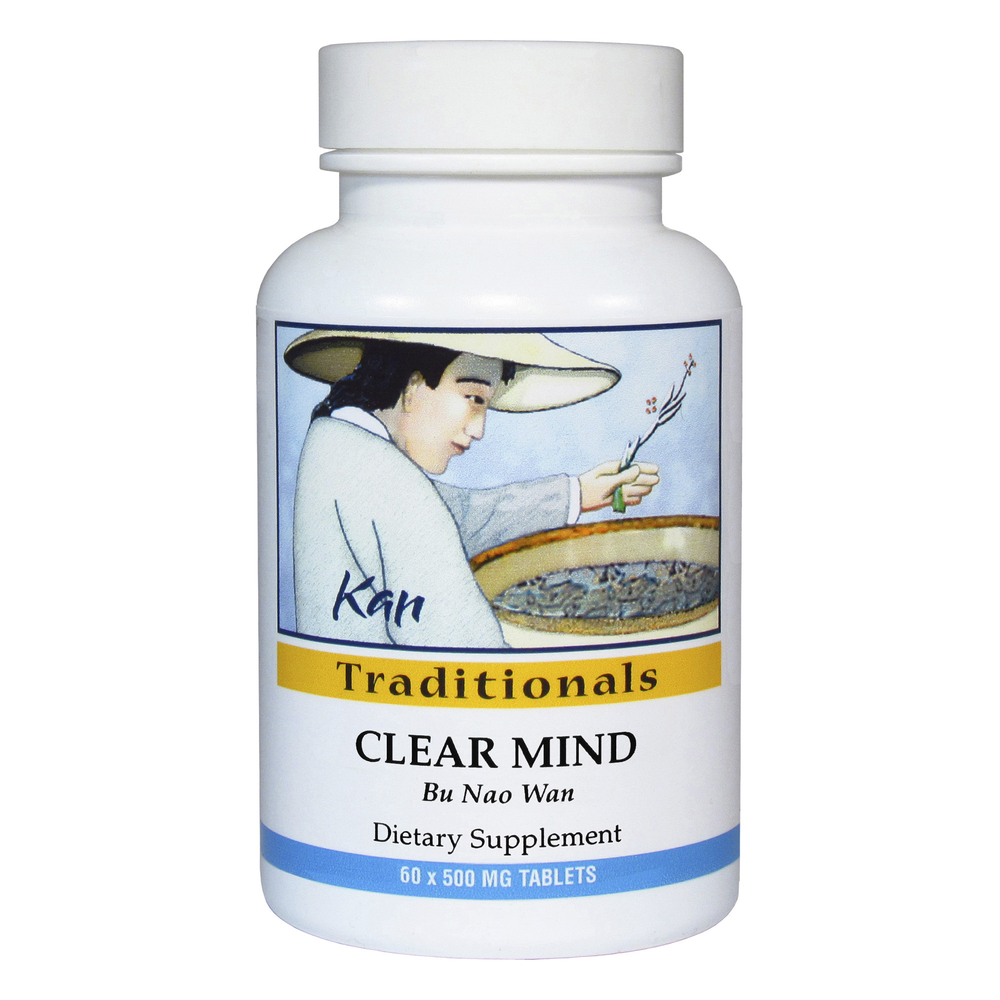 SKU: KA3T-CMD60
Clear Mind is available in a 1 oz and 60 tablet form.

Historical Antecedent: Supplement Brain Pills

Chinese Action: Nourishes Heart Yin and Blood, nourishes Liver Blood, transforms Heart Phlegm, calms the Shen, nourishes the Brain, strengthens the Kidneys, extinguishes Liver Wind

Indications (symptoms):
Poor concentration and memory
Restlessness
Mental agitation
Fatigue
Insomnia
Mania and withdrawal
Anxiety
Obsessive thoughts
Depression
1-2 tablets, 2-3 times daily (recomennded for adults).
Schisandra fruit
Dry-fried sour jujube seeds
Dong quai root
Cistanche herb
Walnut
Lycium fruit
Biota seed
Gastrodia rhizome
Chinese arisaema rhizome
Altaica rhizome
Amber resin
Dragon bone
Polygala root

50 mg excipients & binders:
silicon dioxide (glidant/dehydrant), stearic acid (lubricant/binder), microcellulose (coating)
Keep out of reach by children. Store at room temperature.
Use only as directed by your health care professional and seek their advice if pregnant or nursing.