Clearly Fiber
DaVinci Labs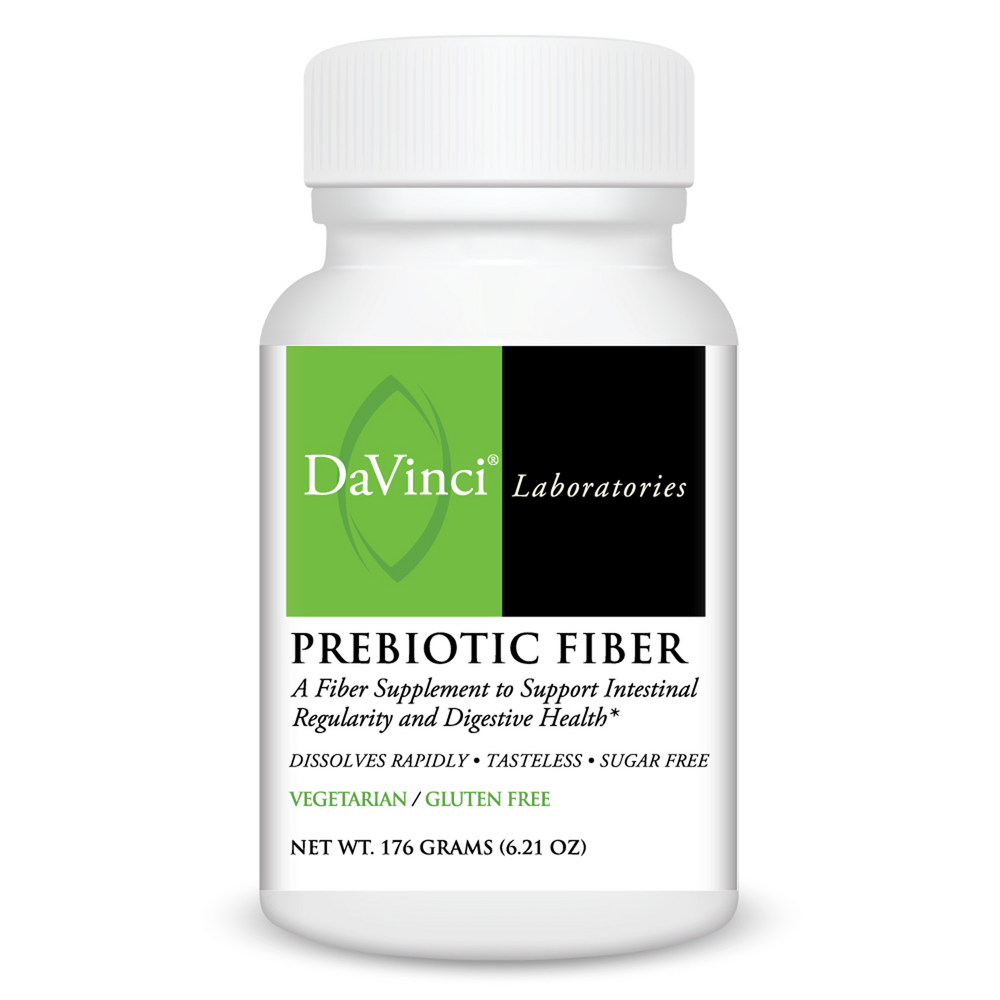 SKU: DAV-0200240176
A dietary supplement that supports bowel regularity, fecal volume and increased bifidobacteria in intestinal microflora.* Clearly Fiber™ is a good source of fiber that represents aunique supplement option: it is tasteless, gritless, stable at high temperatures (good for baking), and it dissolves completely in any beverage or soft food. Clearly Fiber™ is a sugar free, low calorie, all natural fiber product from digestion-resistant maltodextrin.
As a dietary supplement, mix 1 scoop (5.85g) in any hot or cold liquid or food, 1 - 3 times daily, or as directed by your healthcare practitioner.
Serving Size: 1 scoop (5.85 grams)
Amount Per Serving
Calories ... 10
Total Carbohydrates ... 5g
Total Fiber ... 5g
Soluble Fiber** ... 5g
Digestion Resistant Maltodextrin ... 5.85g
(Fibersol®-2 brand)
Other Ingredients: none.
**Dietary fiber from digestion resistant maltodextrin was tested using AOAC method #2001.03. Alternatively, AOAC method 2009. 01 could be used.
Color of this product may vary due to color variations of the natural ingredients.
WARNING: If pregnant or nursing, consult your healthcare practitioner before taking this product.
Keep out of reach of children. Store in a cool, dry place.
If inner seal is broken, do not use.