CoQ10 100mg Regular Strength
Prescribed Choice/OL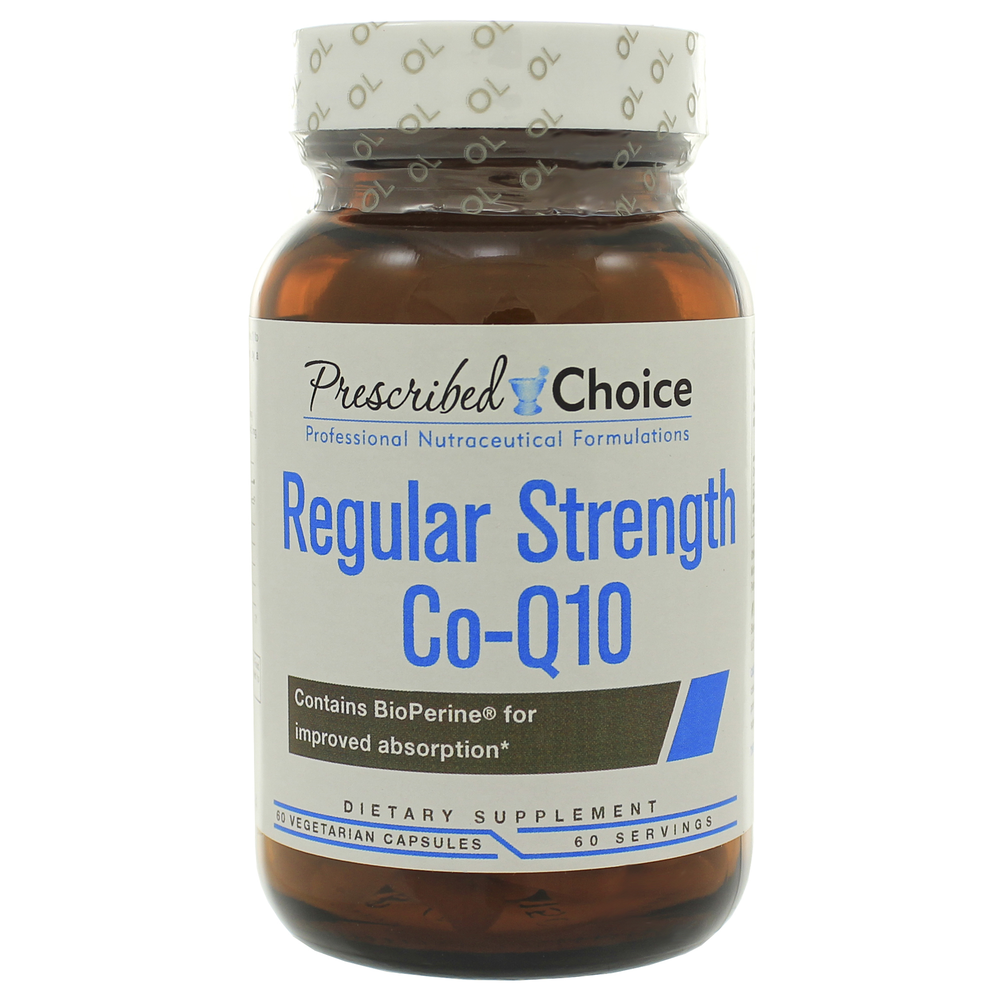 SKU: PRC-80404
CoEnzyme Q10 (CoQ10) is a valuable, naturally occurring free radical fighter necessary for healthy energy production in every cell of the body. CoEnzyme Q10 is a component of every living cell. As body levels of CoEnzyme Q10 drop, so does the general status of health. Low levels can result in high blood pressure, heart attack, angina, immune system depression, periodontal disease, lack of energy and obesity.
As a dietary supplement, take one (1) to two (2) capsules daily with meals, or as directed by a healthcare professional.
Serving Size: One (1) Capsule
Amount Per Serving:
Crystalline Coenzyme Q10 ... 100mg
BioPerine ... 5mg
Other Ingredients: Microcrystalline Cellulose
(Plant Fiber), Rice Flour, Ascorbyl Palmitate
and Silica.
Keep out of reach of children. Store in a cool, dry place.
*These statements have not been evaluated by the Food and Drug Administration. These products are not intended to diagnose, treat, cure, or prevent any disease.