Collagen Joint Complex
EuroMedica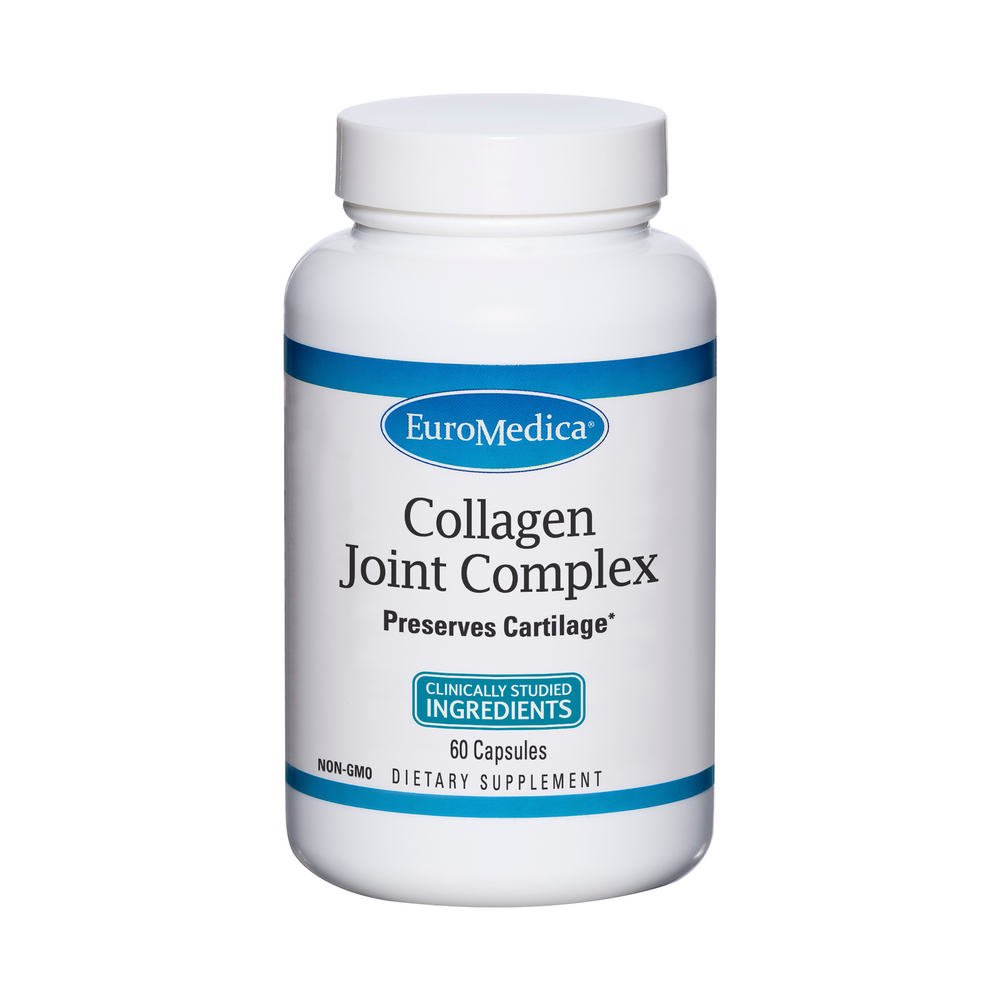 SKU: EUR866-60816
Advanced Joint Support*
Collagen Joint Complex delivers five powerful
nutrients that support strong, flexible joints
and help preserve cartilage and collagen—
the "shock absorbers" of your knees, ankles,
lower back, and hips.*
• Type II Collagen
• Glucosamine & Chondroitin
• Hyaluronic Acid Complex
• Clinically Studied Boswellia
Take 3 capsules daily, or as directed by your healthcare practitioner.

Proprietary Blend 1,740 mg **
Glucosamine hydrochloride, Chondroitin sulfate, Hyaluronic
acid complex (hyaluronic acid, polysaccharides, and collagen)
Boswellia (Boswellia serrata) 450 mg **
Gum Resin Extract (BOS-10™/BosPure®) standardized
to contain 70% Total Organic and Boswellic Acids
with AKBA 10%, with 5% beta-boswellic acids
Native Type II Collagen 40.5 mg **
SUPPLEMENT FACTS
Serving Size: 3 Capsules
Servings Per Container: 20
Amount Per 3 Capsules: %DV
** Daily Value (DV) not established
Other Ingredients: hydroxypropyl methylcellulose (vegetable
cellulose capsules), cellulose powder, silica, vegetable source
magnesium stearate. Contains shellfish (crab, shrimp).
No sugar, salt, yeast, wheat, gluten, corn, soy, dairy products,
artificial coloring, artificial flavoring, or artificial preservatives.
If pregnant or nursing, consult a healthcare practitioner before use.