Collinsonia Plus
D'Adamo Personalized Nutrition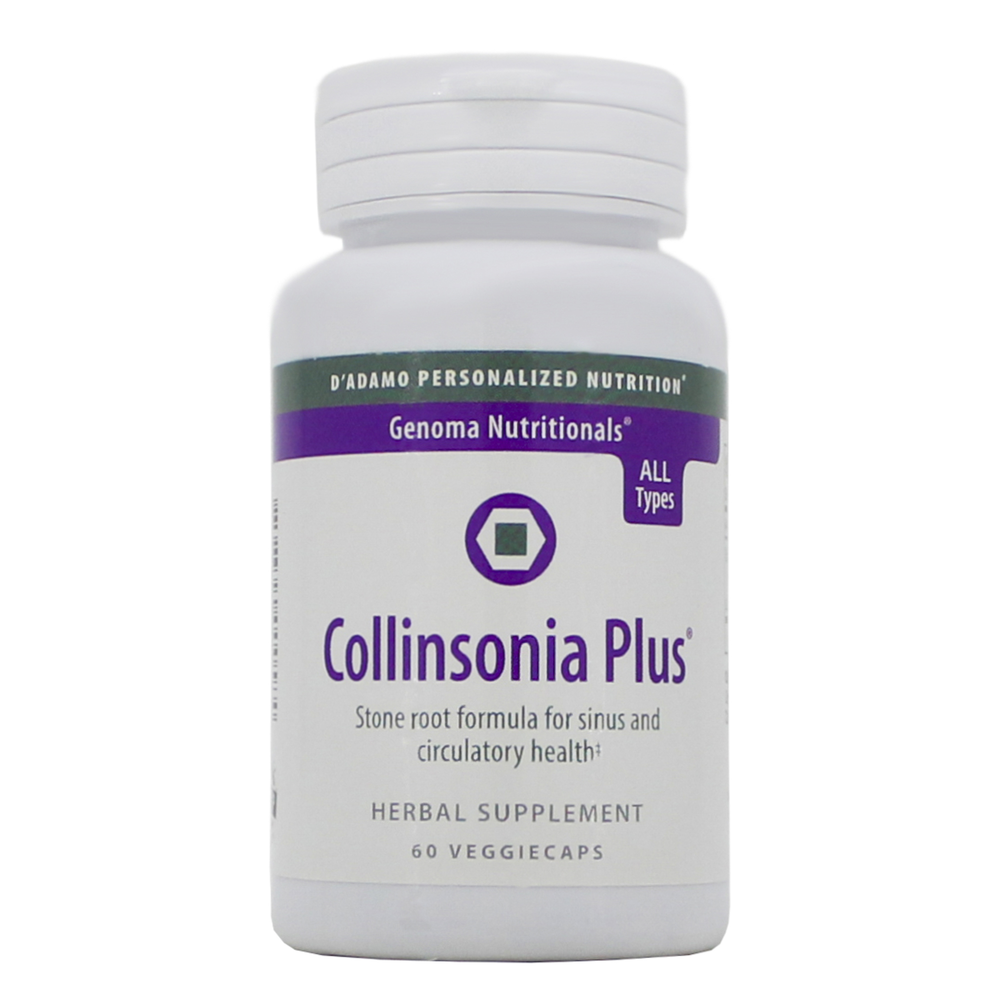 SKU: NAP-NP009
Dr. DAdamo has found Collinsonia (Stone Root) to be of great reliability in assisting to stabilize the lining on the sinus cavities and to minimize the build-up of excess mucus in the sinus cavities and throat.
Suggested Use:
Take 1 capsule, 1-3 times daily.


Serving Size: 1 Capsule

Amount Per Serving
Stone Root ... 215 mg
(Collinsonia Canadensis)
Larch arabinogalactan ... 35 mg

Other Ingredients: Vegetable Capsule, Organic Rice Extract, Silica, Magnesium Citrate, and Organic Rice Concentrate.


This 100% vegetarian product contains no sugar, salt, gluten, wheat, yeast, corn, soy, eggs or dairy, no preservatives, color or flavors, and no artificial ingredients.