Colloidal Silver
Progressive Labs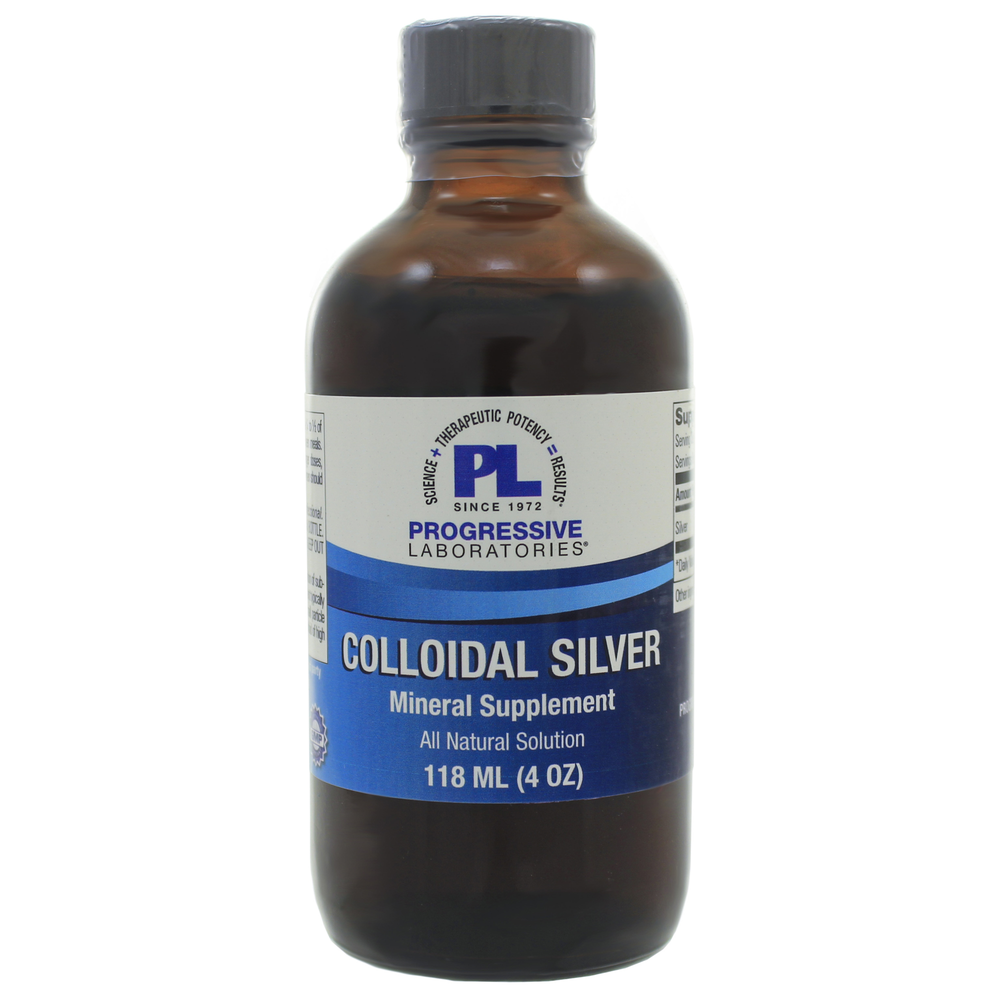 SKU: PGV-780
Colloidal Silver 4oz is available by Progressive Labs.

Colloidal Silver is considered to be the most universal antibiotic substance that for all practical purposes is non-toxic to humans in its micro-concentrations. There is no known disease-causing organism that can live in the presence of even minute traces of the chemical element of simple metallic silver. Based on laboratory tests with Colloidal Silver, destructive bacteria, virus and fungus organisms are killed within minutes of contact. The term ""colloidal"" refers to a substance that consists of ultra-fine particles that do not dissolve, but remain suspended in a medium of different matter.

These ultra-fine particles are larger than most molecules, but so small they cannot be seen by the naked eye. The particles are electrically charged to activate the germicidal quality of the silver and allow the particles to remain suspended in the solution of deionized water. Our Colloidal Silver is a 20 part per million concentration that is made from very small silver particles resulting in very high surface area of silver particles (greater than 100 centimers squared per milliliter). The greater the surface area, the more effective the product. Our true Colloidal Silver has over 8 times the surface area of the nearest competitive produ
This all-natural mineral supplement contains a high concentration of sub-nanometer (0.65nm) size silver particles. The total silver content typically consists of 75% silver particles and 25% silver ions. The small particle size combined with high particle concentration produces a colloid of high particle surface area.
Adults take one (1) teaspoon daily. Children take 1/4 of adult dose. May be mixed with water or juice, preferably between meals. May also be applied topically. Shake well before using.
Silver ...20ppm
Contains - Deionized Water
Store at room temperature. Keep out of reach of children.
Pregnant or lactating women should consult their doctor before using. For larger doses, consult your doctor.