Wellness Colloidal Silver™ Throat Spray
Source Naturals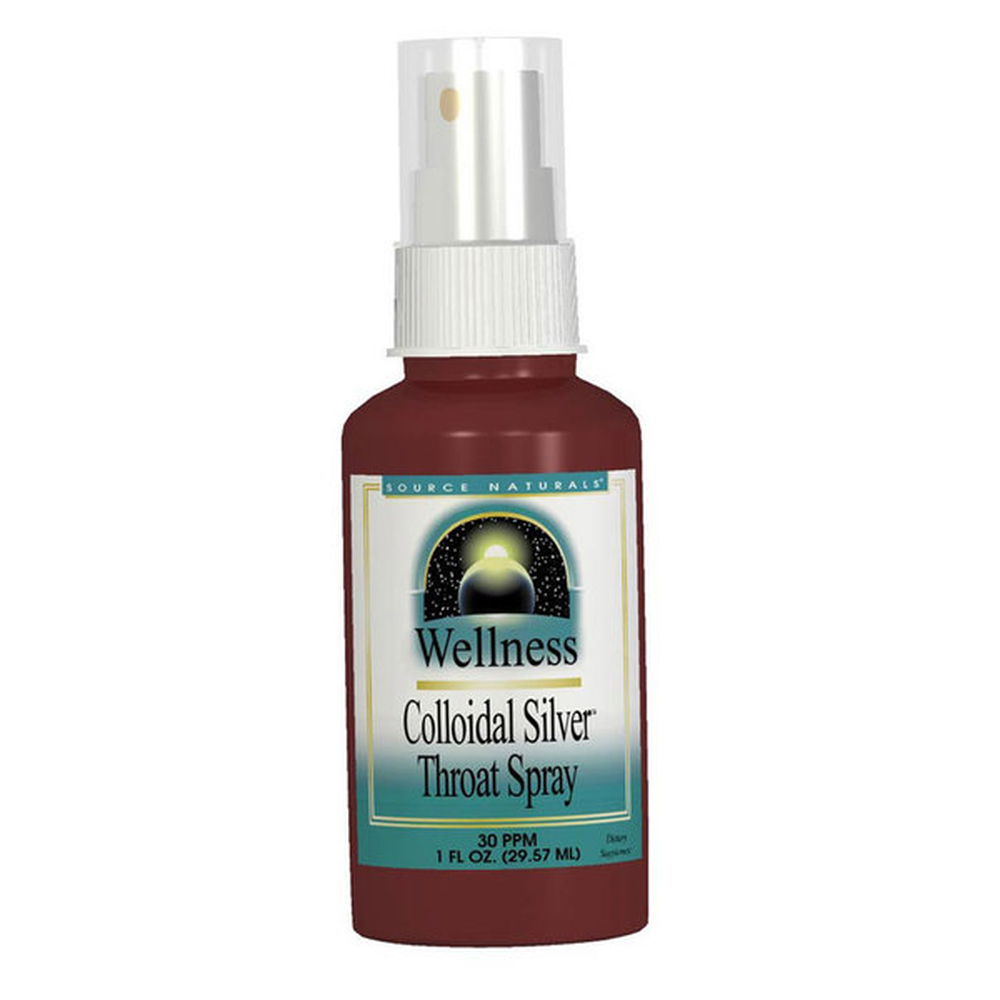 SKU: SOU-SN1027

Wellness Colloidal Silver™ Throat Spray

Supplement Facts
Serving Size: 1 Spray (approx. 0.2mL)

Amount Per Serving
Silver: 30 ppm (parts per million)

Other Ingredients
potassium alginate, distilled water, and EDTA.

Allergies
Suitable for vegetarians and hypoallergenic: contains no yeast, dairy, egg, gluten, corn, soy or wheat. Contains no sugar, starch, salt, or artificial color, flavor or fragrance.

Suggested Use
1 to 3 sprays once or twice daily for no more than 10 days at a time, and for no more than 20 days per month. This product is not intended for children or for continuous use. Hold sprayer close to mouth. Press button briskly for a full spray to the back of mouth and throat areas.

Warning
Do not put this product in the eyes. If you are pregnant, may become pregnant, or breastfeeding, consult your health care professional before using this product. Do not use if either tamper-evident seal is broken or missing. Keep out of the reach of children. Store at room temperature. Keep out of direct light.