ColloidaLife Trace Minerals
Source Naturals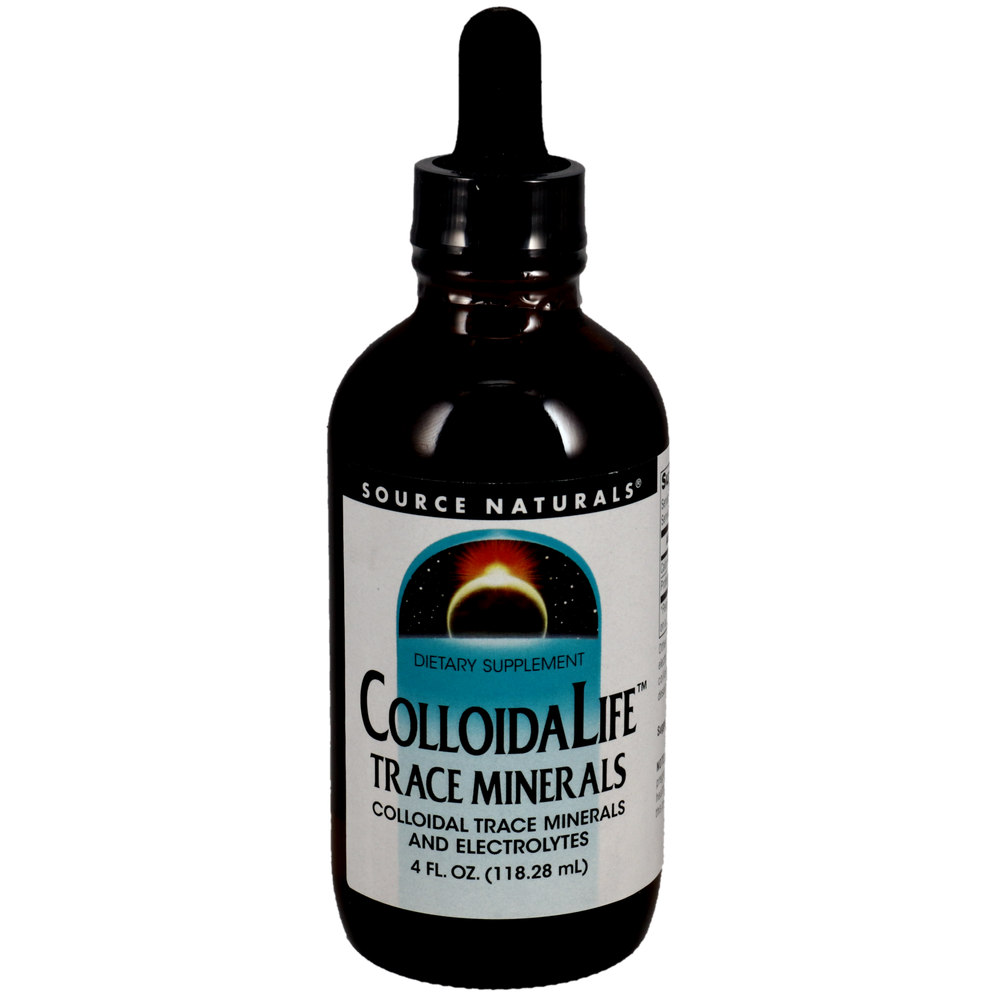 SKU: SOU-SN0353

ColloidaLife™ Trace Minerals - Unflavored
As our soil and food supply continue to be depleted of minerals, the need for bioavailable supplementation increases. ColloidaLife™ Trace Minerals may be a source of 20 trace elements in a balance of colloids and ionic electrolytes, including: Boron, Calcium, Chromium, Copper, Iodine, Iridium, Iron, Lithium, Magnesium, Manganese, Molybdenum, Phosphorus, Potassium, Rhodium, Selenium, Silica, Silver, Sulfur, Vanadium, Zinc, among others. As in any colloidal solution, a small amount of precipitation may occur.*

Supplement Facts
Serving Size: ½ teaspoon (approx. 2.5mL)

Amount Per Serving
Calories: 0
Total Fat: 0
Protein: 0

Other Ingredients
trace mineral and electrolyte complex from a combination of colloidally suspended minerals and desalinated seawater, vegetable glycerin, natural flavors, stevia extract, and methylparaben.

Allergies
Suitable for vegetarians. Contains no yeast, dairy, egg, gluten, soy or wheat. Contains no sugar, salt, starch, or artificial color, flavor or fragrance.

Suggested Use
½ teaspoon twice daily.

Warning
If you are pregnant, may become pregnant, or breastfeeding, consult your health care professional before using this product. Do not use if either tamper-evident seal is broken or missing. Keep out of the reach of children.