Colorful Phoenix Pearl Combination Liquid
Kan Herb Company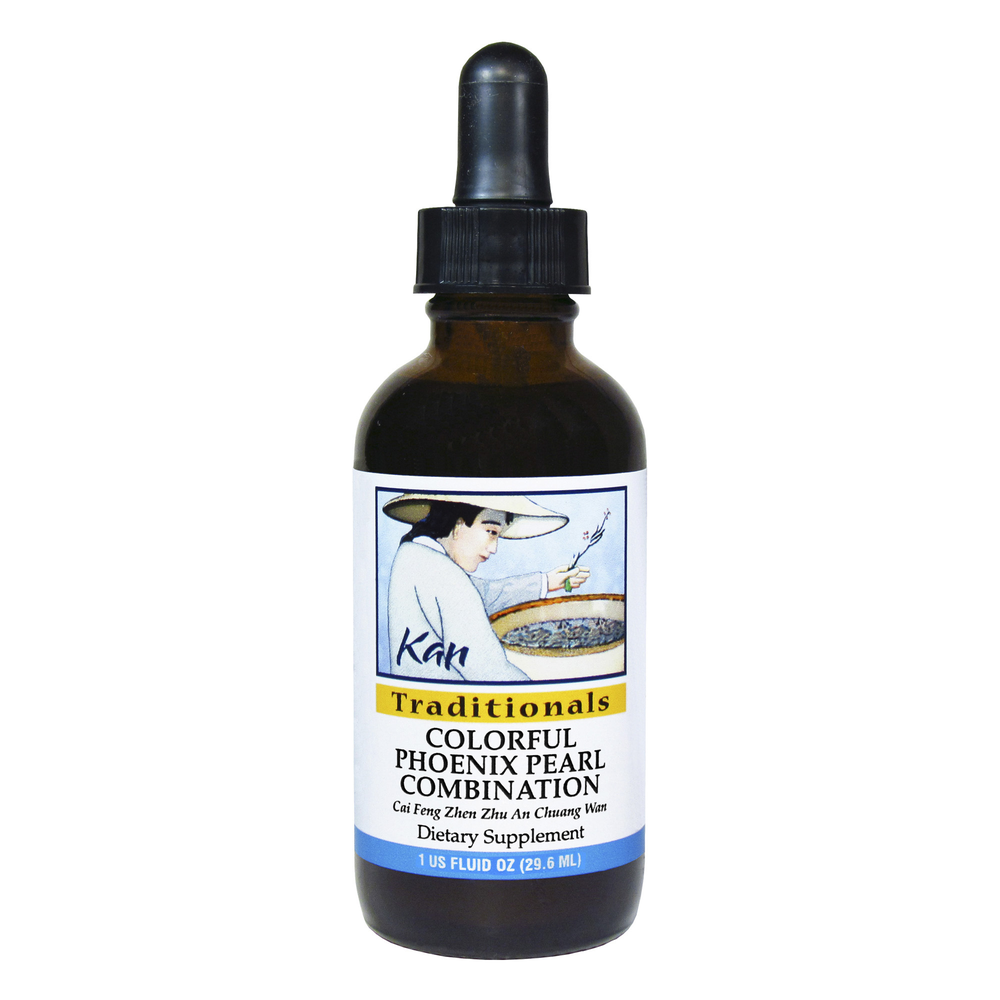 SKU: KA3T-CP1
Colorful Phoenix Pearl Combo is available in a 60 and 120 tablet form, as well as 1 and 4 oz.

Historical Antecedent: Colorful Phoenix Precious Pearl Hide Skinboil Pill

Chinese Action:
Clears Heat, cools Blood, dispels toxins

Indications (symptoms):
Acne with or without constipation, migrating skin rash, urticaria
Any type of skin boil, rash, ulcer or carbuncle with redness, inflammation or itching
Only the finest hand-selected Chinese herbs are used, with attention to the highest quality at each stage of production. To assure purity and bioavailability, herbal ingredients undergo autoclaving.
10-20 drops, 2-3 times daily (recommended for adults), shake well before using.
Pteria margaritifera
Pteria margaritafera concha
Rehmannia glutinosa radix (cooked)
Adenophora root
Scrophularia root
Honeysuckle flower
Phellodendron bark
Raw rhubarb rhizome
Red root gromwell
Prunella herb

Water 55% to 65%
Alcohol 18% to 22%
(by volume)

To enhance dropper performance, this product contains less than 2% vegetable glycerin.

To evaporate alcohol, place drops in hot water.
Keep out of reach of children. Store at room temperature.
Use only as directed by your health care professional and seek their advice if pregnant or nursing.