Comfort Shen
Kan Herb Company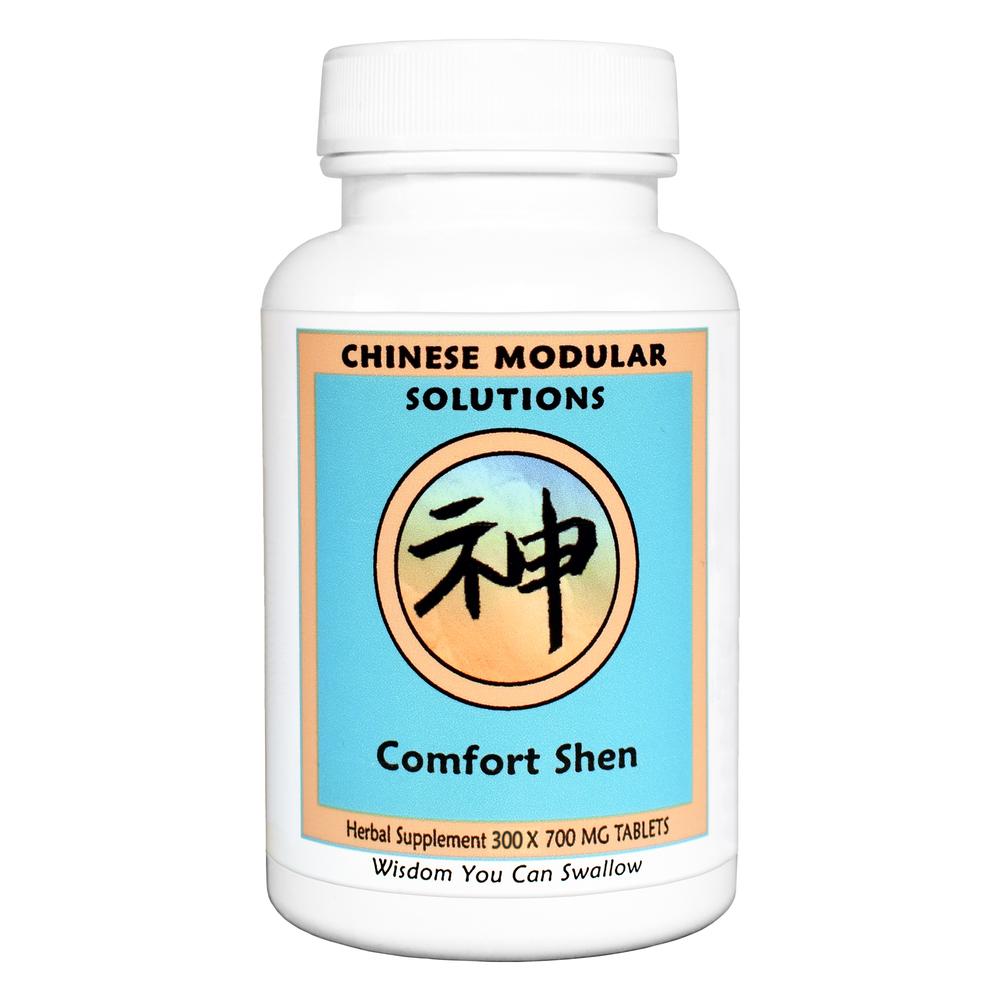 SKU: CSH30
Calms the Shen by settling the Heart and Liver Yang, nurturing the Heart Blood, and strengthening the Kidney Yin. Through sedating and cooling, a sense of unity and equilibrium are restored.
-Occasional insomnia or restless sleep, occasional exhausting or disturbing dreams
-Temporary anxiety and fright; occasional jitteriness and dizziness associated with nervous fatigue.
-Confusion associated with inability to concentrate
-Occasional soreness of the mouth and tongue
-Urinary discomfort associated with nervousness
-Drug withdrawal syndrome with anxiety, hysteria and confusion

Pin Yin Herb
-Common Name
Zhen zhu mu
-Mother-of-pearl shell
Long gu
-Dragon bone
Duan ci shi
-Magnetite
Bao mu fu shen
-Poria with wood root
Yuan zhi (da)
-Polygala root
Ling zhi
-Reishi fruiting body
Ye jiao teng
-Polygonum multiflorum stem
Suan zao ren (chao)
-Sour jujube seed (dry fried)
Mai men dong
-Ophiopogon tuber
Hu po
-Amber resin
Chuan xiong
-Sichuan lovage rhizome
Wu wei zi
-Schisandra fruit
Drug or alcohol induced sedation