Compassionate Sage Liquid
Kan Herb Company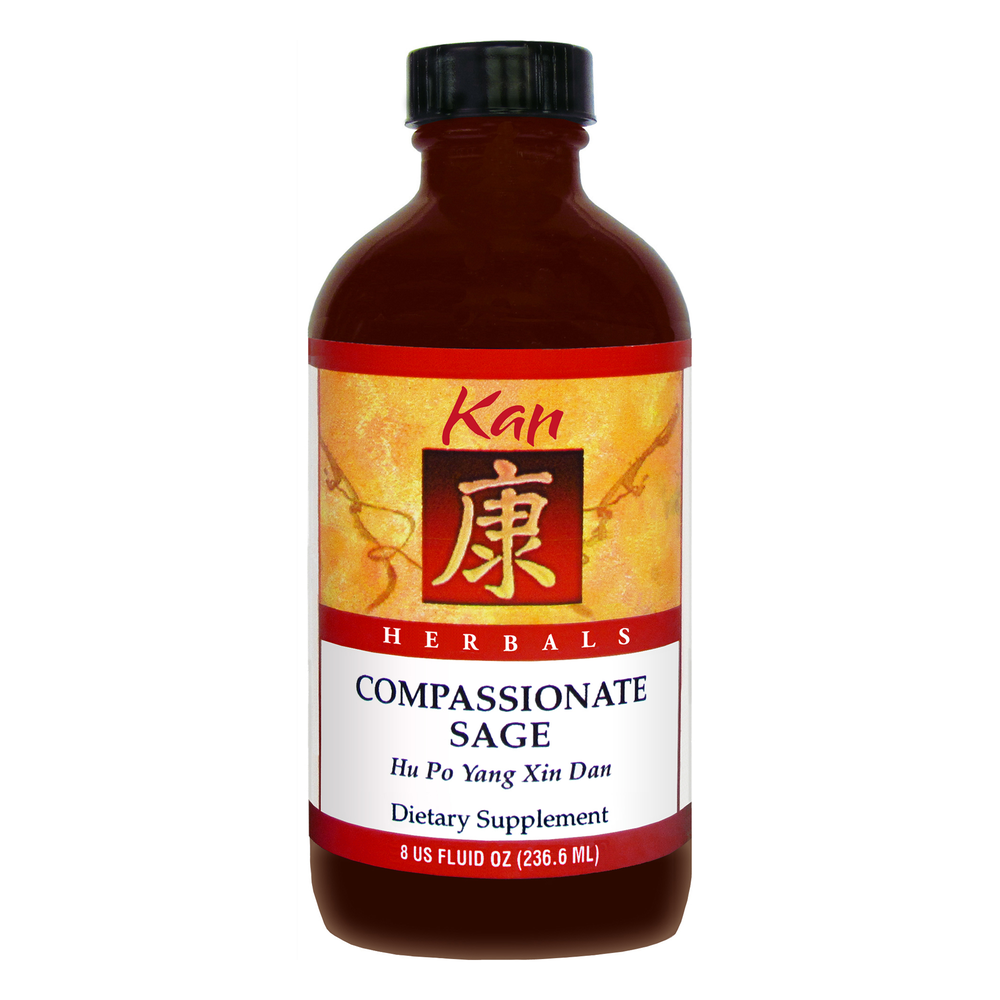 SKU: CS8
Compassionate Sage, by Kan Herbals, is available in a 60 and 120 tablet form, as well as a 1, 2, 4 & 8 oz.

Historical Antecedent: Amber Nourishing the Heart Pill

Chinese Action:
Calms, nourishes, and stabilizes Spirit, nourishes Heart Blood

Indications (symptoms):
Palpitations, forgetfulness, muddled thinking, anxiousness, insomnia, restless sleep, unsettling dreams, inability to fall asleep
Sweating related to anxiety and/or discomfort in ones environment
8-16 drops, 2-3 times daily (recommended for adults)
Dragon bone
Dry-fried sour jujube seeds
Polygala root
Biota seed
Poria cocos fruiting body
White asian ginseng root
Altaica rhizome
Longan fruit
Red sage root
Mimosa tree bark
Amber resin
Coptis rhizome
Dong quai root
Reishi fruiting body
Chinese licorice root

Water 55% to 65%
Alcohol 18% to 22%
(by volume)

To enhance dropper performance, this product contains less than 2% vegetable glycerin.

To evaporate alcohol, place in hot water.
Keep out of reach of children. Store at room temperature.
Use only as directed by your health care professional and seek their advice if pregnant or nursing.