Completely Clear Organic Prebiotic Fiber
Renew Life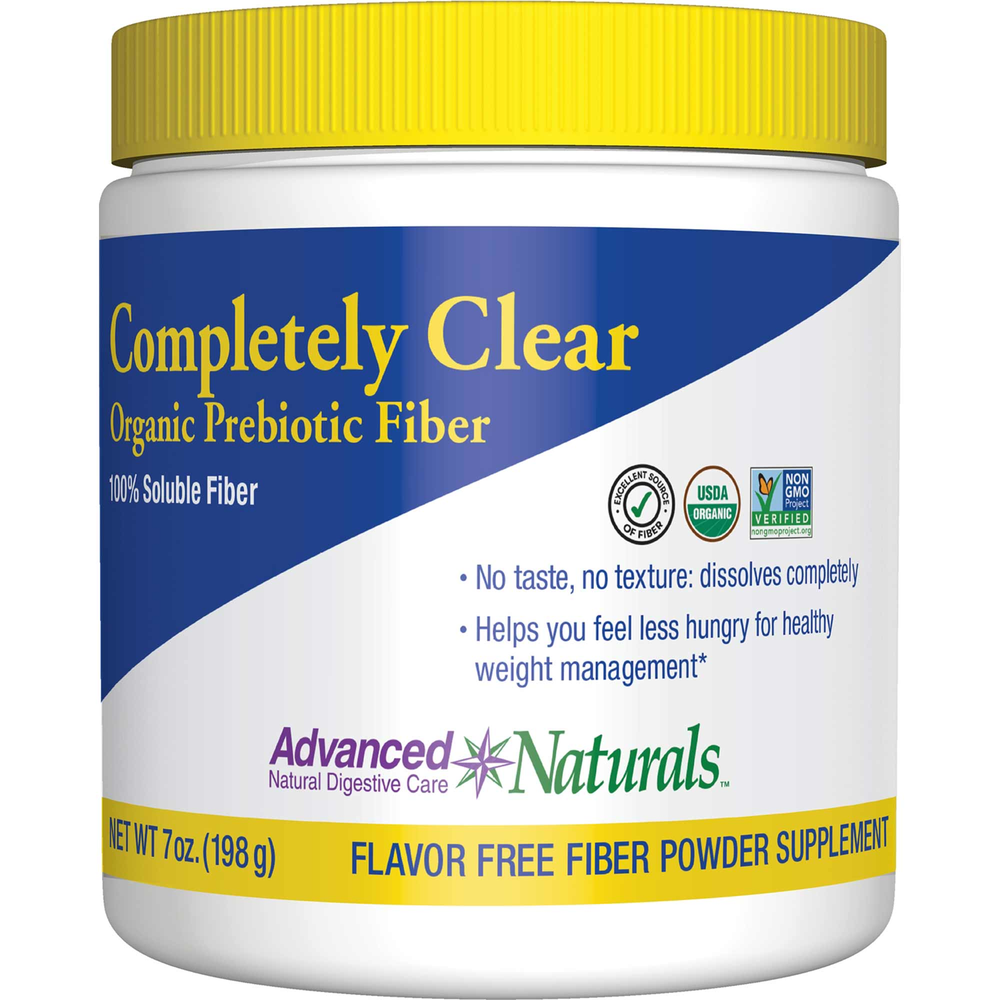 SKU: RNL-1600008
Completely Clear Organic Prebiotic Fiber is a keto-friendly fiber powder made with 100% soluble fiber. It is USDA Organic and has no taste' no texture and dissolves completely in a drink or your favorite recipe.
Helps you feel less hungry for healthy weight management
Flavor free
Powder formula dissolves completely in foods and beverages
Excellent source of fiber
Potency' quality and purity guaranteed through expiration
Suggested Use:
Mix one (1) scoop in 8 oz. of your favorite beverage and drink plenty of water while using this product.
Serving Size: 1 Scoop (6.6g)
Amount Per Serving
Calories ... 15
Total Carbohydrates ... 6g / 2%
Dietary Fiber (as organic resistant tapioca dextrin) ... 6g / 21%
Soluble Fiber ... 6g / ***
Other Ingredients: None.
Gluten Free / Dairy Free / Soy Free / Non-GMO / Organic / Made in the USA
Warning: Consult a healthcare practitioner before use if you are pregnant' nursing' taking any medication or have a medical condition.
Keep out of reach of children.
Store at 86°F (30°C) or below.