Consolidate Moisture Liquid
Kan Herb Company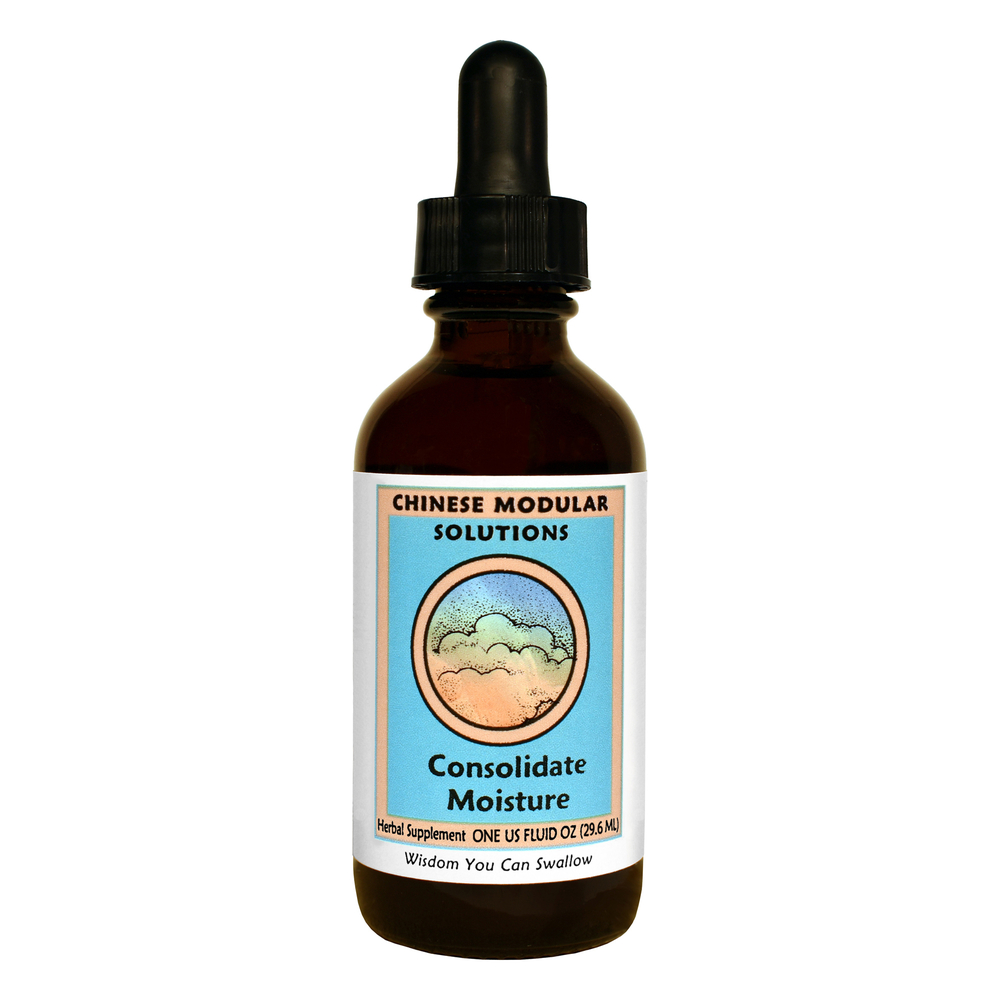 SKU: KA3C-CM1
This formula astringes the Spleen, Lung and Kidney.
-Helps reduce occasional excessive mucous secretions, saliva, tears, or vaginal discharge
-Aids in relieving sexual disharmony, promoting fertility and normal sexual function
-Helps enhance metabolism, reducing excessive perspiration or night sweats not associated with a warm environment
1-1.5 dropperfuls, 2-4 times per day. Shake well before every use.
In Pinyin:
Duan mu li, Fu xiao mai, Wu wei zi, Qian shi, Sha yuan zi, Huang qi, Shan
yao.

In common:
Oyster shell, Wheat seed, Schisandra fruit, Euryale seed, Astralgus seed,
Astralgus Root, Chinese yam rhizome.
Water 55%-65%, Alchohol 18%-22%, <2% vegetable glycerin.
Caution/Contraindiction: Suppressed urination
Use only as directed by your health care provider and seek their advice if pregnant or nursing.
Keep out of reach of children.
Store at room temperature, keep tightly capped and out of direct sunlight.