Cool Cucumber Toner
DeVita Professional Skin Care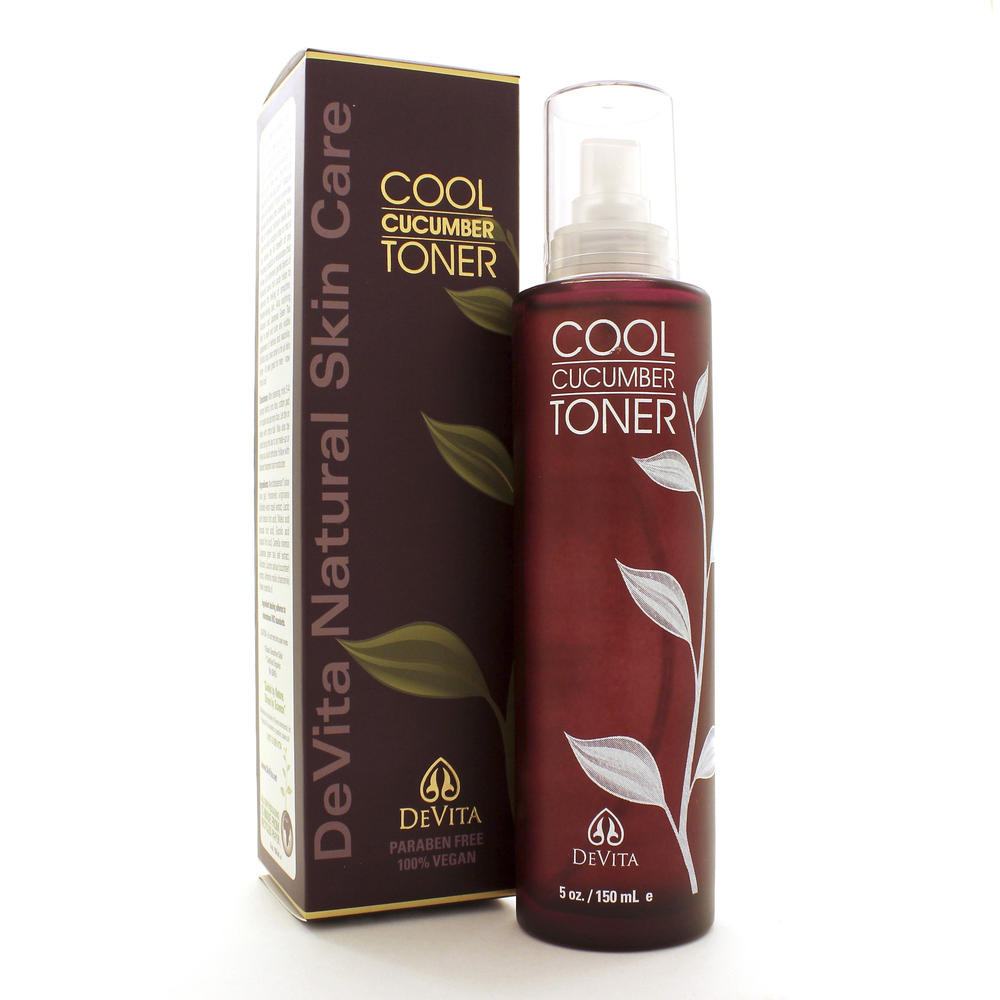 SKU: DEVR-DCT
Cool Cucumber Toner 6oz is available by DeVita Professional Skin Care.
For those who would like to indulge in a tonifying spa experience. Once you incorporate a toner into your daily facial regime, you will never stop. Toners help to clarify any residuals left behind, help to decrease pore size by tightening the skin, leaving behind a clean, toned and refreshed face.
Devita Natural Skin Care
TONE & LIFT
Paraben-Free
100% Vegan
6 oz/ 180 mL
Aloe Vera Gel, Witch Hazel Extract, Allantoin, Essential Oils of Cucumber and Chamomile, Organic Alpha Hydroxy Fruit Acids from Sugar Cane and Citrus, Green Tea Extract
Contains:
Vitamin C and Vitamin A
Spray lightly after cleansing to tone and lift. Let dry or wipe with cotton ball. May be used during the day to set make-up or enjoy cold as a facial refresher.
It looks like there are no similar
products available