Copper Sebacate
Allergy Research Group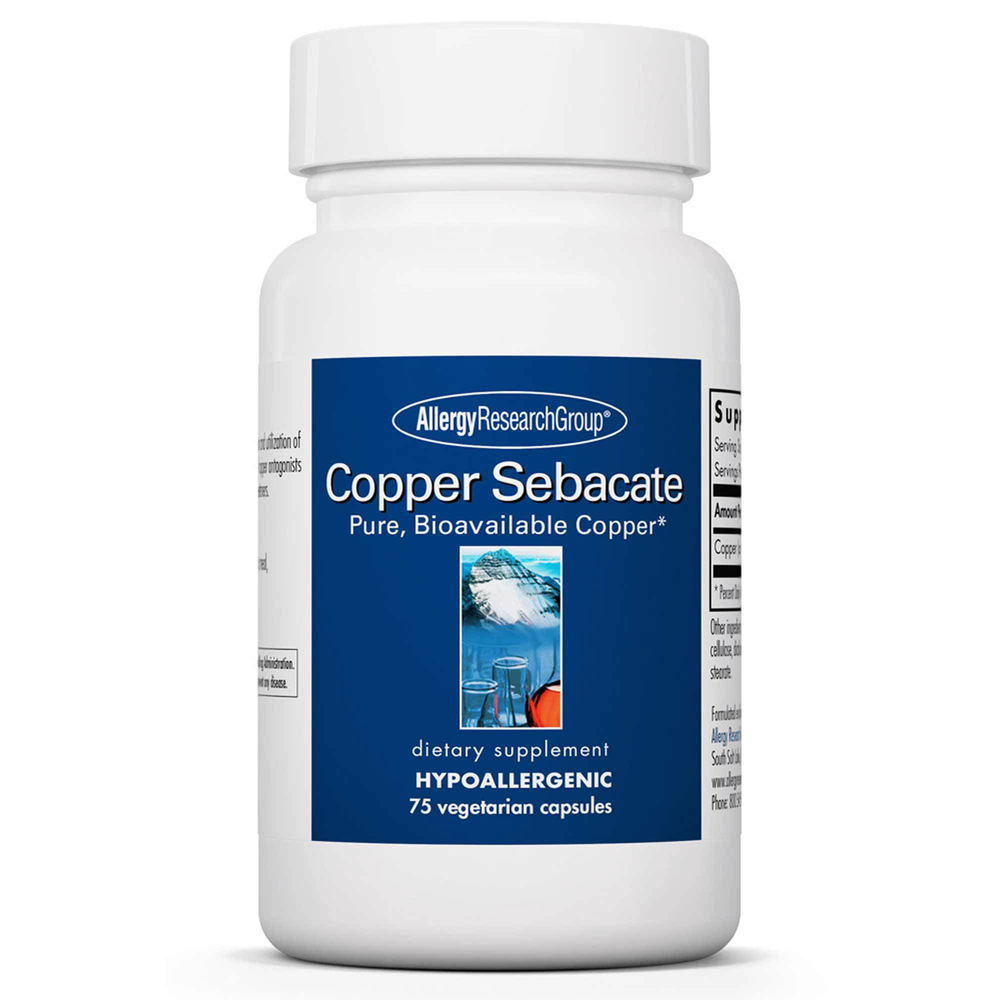 SKU: ARG-70310
Essential trace mineral responsible for a variety of enzymatic reactions in the body.
Provides 4 mg elemental copper per capsule
Copper in sebacate salt form has been shown to restore the function of the copper enzymes tyrosinase, lysyl oxidase, and ceruloplasmin*
Absorption and utilization of copper can be hindered by elevated intakes of copper antagonists such as zinc, iron, vitamin C, and fructose sweeteners
As a dietary supplement, 1 capsule daily with a meal, or as directed by a healthcare practitioner.
Serving Size: 1 Capsule
Amount Per Serving:
Copper ... 4mg
(as Copper Sebacate)
Other ingredients: Hydroxypropyl methylcellulose, microcrystalline cellulose, dicalcium phosphate, silicon dioxide, magnesium stearate.
This nutrient is of the highest quality and purity obtainable, and does not contain preservatives, diluents, or artificial additives.
This statement has not been evaluated by the U.S. Food and Drug administration. The product is not intended to diagnose, treat, cure, or prevent any disease.