CoQ-10
Ortho Molecular Products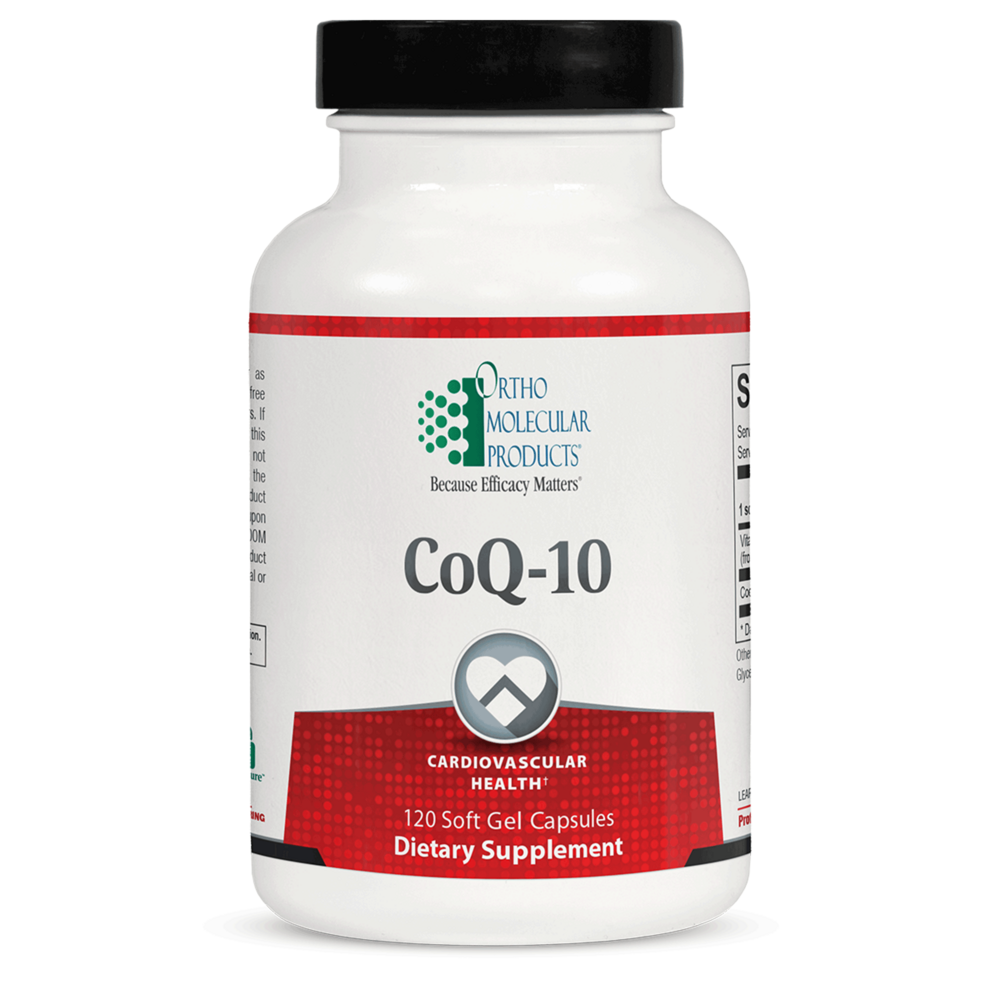 SKU: OHM-120120
Enhances Cellular Energy Production and Physical Performance
Supports Cardiovascular Health
Boosts Antioxidant Activity
Helps Maintain Healthy Blood Sugar Balance
Promotes Neurological Health
CoQ-10 is a lipid-soluble antioxidant found in every cell in the body. CoQ-10 is abundant in the mitochondrial membrane and plays an important role in the synthesis of adenosine triphosphate (ATP), a molecule of chemical energy upon which all cellular functions depend.
This CoQ-10 formulation is delivered in an oil-based proprietary form and includes natural vitamin E for enhanced absorption and maximum stability.
Take 1 or more soft gel capsules per day or as recommended by your health care professional.
Serving Size:
1 Softgel
Amount Per ServingVitamin E
... 64mg
(from 100 IU as d-Alpha Tocopherol)
Coenzyme Q10
... 100mg
Other Ingredients:
Rice Bran Oil, Gelatin, Mixed Tocopherols, Glycerin, Purified Water, Carob Extract and Yellow Beeswax.
Does not contain
wheat, gluten, dairy products, fish, shellfish, peanuts, tree nuts, egg, artificial colors, artificial sweeteners or preservatives.