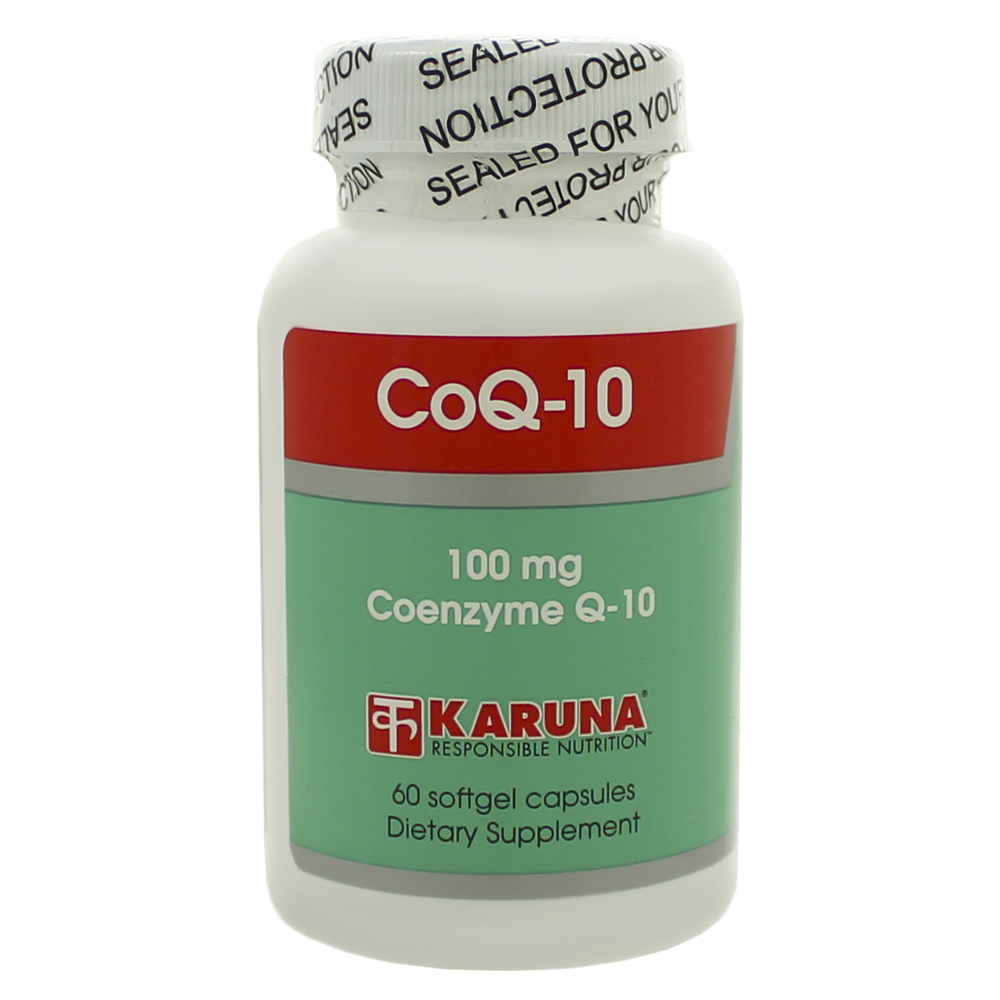 SKU: KAR-6109
Coenzyme Q-10 occurs in cellular mitochondria throughout the body and is essential to their function and for ATP production. The areas of highest energy metabolism, including the heart and skeletal muscle, depend heavily on CoQ-10 for normal function and antioxidant protection. CoQ-10 levels decline with aging, and endogenous synthesis levels can also fall behind during times of high energy output as well as in some disease states. A rapidly growing body of research has confirmed the participation of CoQ-10 in maintenance of blood pressure homeostasis, cardiovascular and brain function, and oral tissue health. All Karuna CoQ-10 products are presented in softgel capsules with vitamin E, as research strongly emphasizes that CoQ-10 needs a lipidsoluble medium for greater absorption and bioavailability.
Take 1-2 softgel capsules daily with meals, or as directed by your healthcare practitioner.
Serving Size: One Softgel
Amount Per Serving
Vitamin E ... 100IU
(natural mixed tocopherols)
Vitamin A ... 2, 334IU
(natural beta carotene Betatene®)
Coenzyme Q-10 ... 100mg
(CoQsol®**)
Other Ingredients: gelatin, rice bran oil, glycerin, purified water, yellow beeswax, annatto extract, titanium dioxide.
This product does not contain
yeast
wheat
milk
milk derivatives
lactose
sugar
preservatives
artificial flavor

*Betatene® is a registered trademark of Cognis Corp.
**CoQsol® is a registered trademark of Soft Gel Tech.
WARNING
If you are pregnant, nursing, taking any medications or planning any medical procedure, consult your doctor before use. This product is intended for professional use and is manufactured under strict quality control to ensure the optimum in purity, potency, and reliability. Keep in a cool, dry place, tightly capped.