CoQ10 200mg
Metabolic Maintenance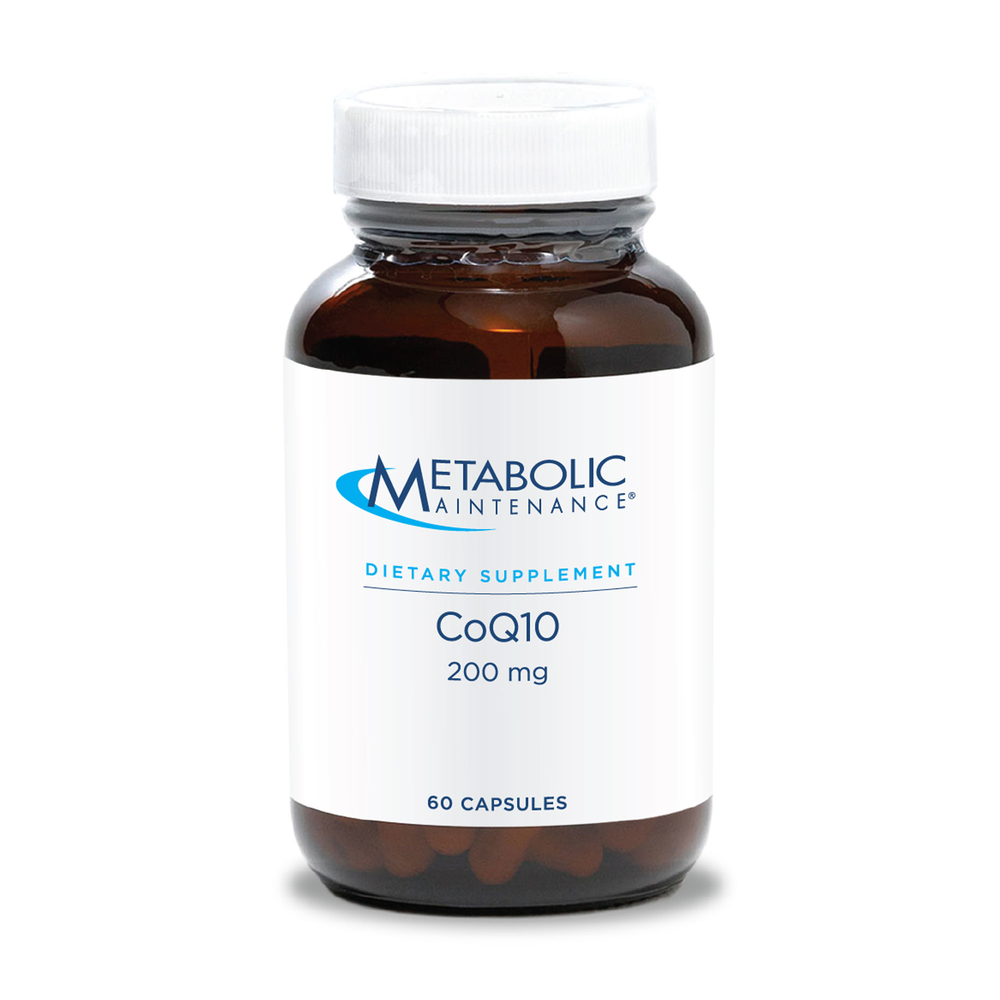 SKU: ME3-00212
The human body naturally produces CoQ10 (a natural nutrient) which is utilized by every cell for energy production, cell growth and as a powerful antioxidant. Levels of CoQ10 naturally decrease with age and supplementation of CoQ10 has been shown through scientific research to be especially beneficial supporting the cardiovascular system of some patients who need additional nutritional support due to heart disease, cholesterol medications, or other cardiovascular disorders. * CoQ10 is available in 100 mg and 200 mg capsules.

Promotes cellular energy production*
Benefits immune function*
Supports cardiovascular and neurological health*


Suggested Use:
Take one (1) capsule daily, as dietary supplement, or as directed by a healthcare professional. Best taken with a meal.
Serving Size: 1 Capsule
Amount Per Serving
Vitamin C ... 200mg
(as Ascorbic Acid)
Coenzyme Q10 ... 200mg*
(Ubiquinone)
Other Ingredients: vegetarian cellulose capsule, L-leucine.

Egg free, Gluten Free, Nut free, Dairy free


Caution: Pregnant or lactating women, consult your healthcare professional before taking this product.
Keep tightly closed in a cool, dry place, out of the reach of children.