CoQ-10 300mg
Ortho Molecular Products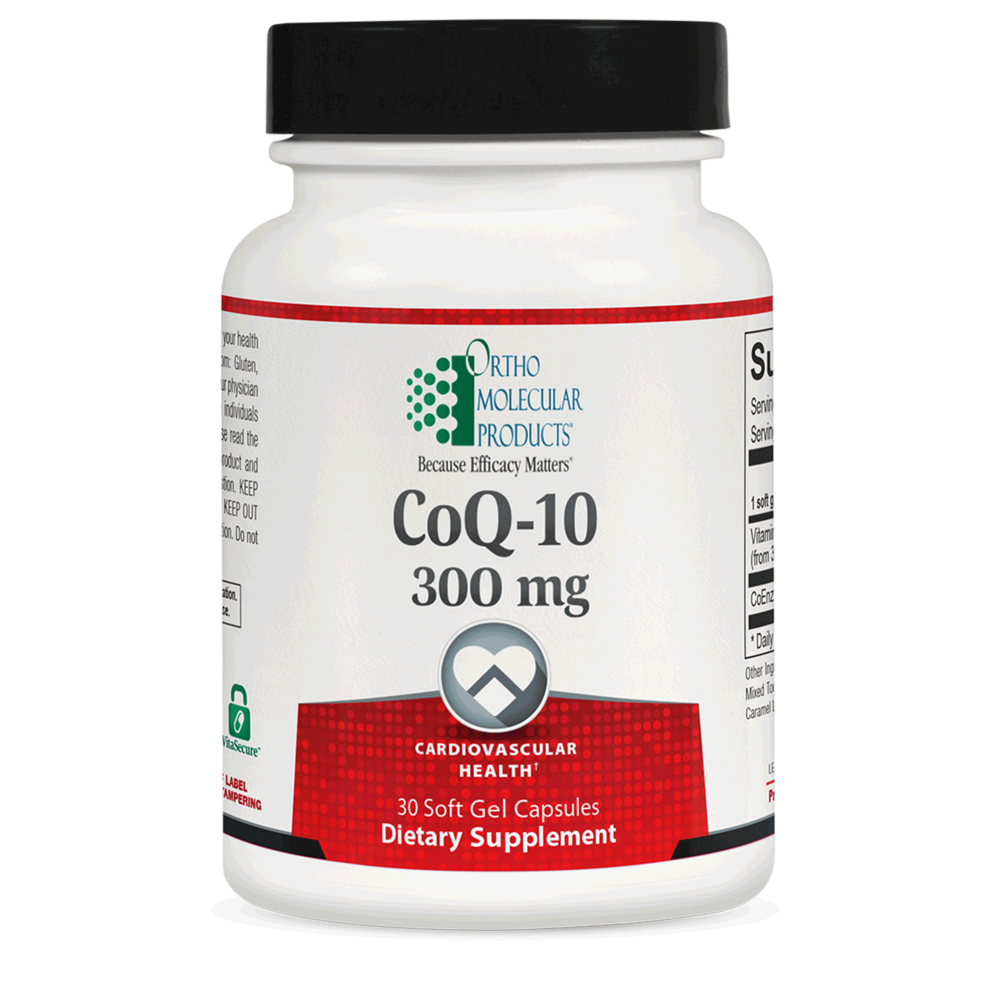 SKU: OHM-134030
Enhances Cellular Energy Production and Physical Performance
Supports Cardiovascular Health
Boosts Antioxidant Activity
Helps Maintain Healthy Blood Sugar Balance
Promotes Neurological Health
CoQ-10 is a lipid-soluble antioxidant found in every cell in the body. CoQ-10 is abundant in the mitochondrial membrane and plays an important role in the synthesis of adenosine triphosphate (ATP), a molecule of chemical energy upon which all cellular functions depend.
This CoQ-10 formulation is delivered in an oil-based proprietary form and includes natural vitamin E for enhanced absorption and maximum stability.
Take 1 softgel capsule per day or as recommended by your health care professional.
Serving Size:
1 Softgel
Amount Per ServingVitamin E
... 20mg
(from 30 IU as d-Alpha Tocopherol)
Coenzyme Q10
... 300mg
Other Ingredients:
D-Limonene Oil, Gelatin, Glycerin, Purified Water, Mixed Tocopherols, Red Radish Powder, Carob Extract Concentrate, Caramel Liquid and Medium Chain Triglycerides.
Does not contain
gluten, corn, artificial colors and flavors.