CoQ10 Pro
Tesseract Medical Research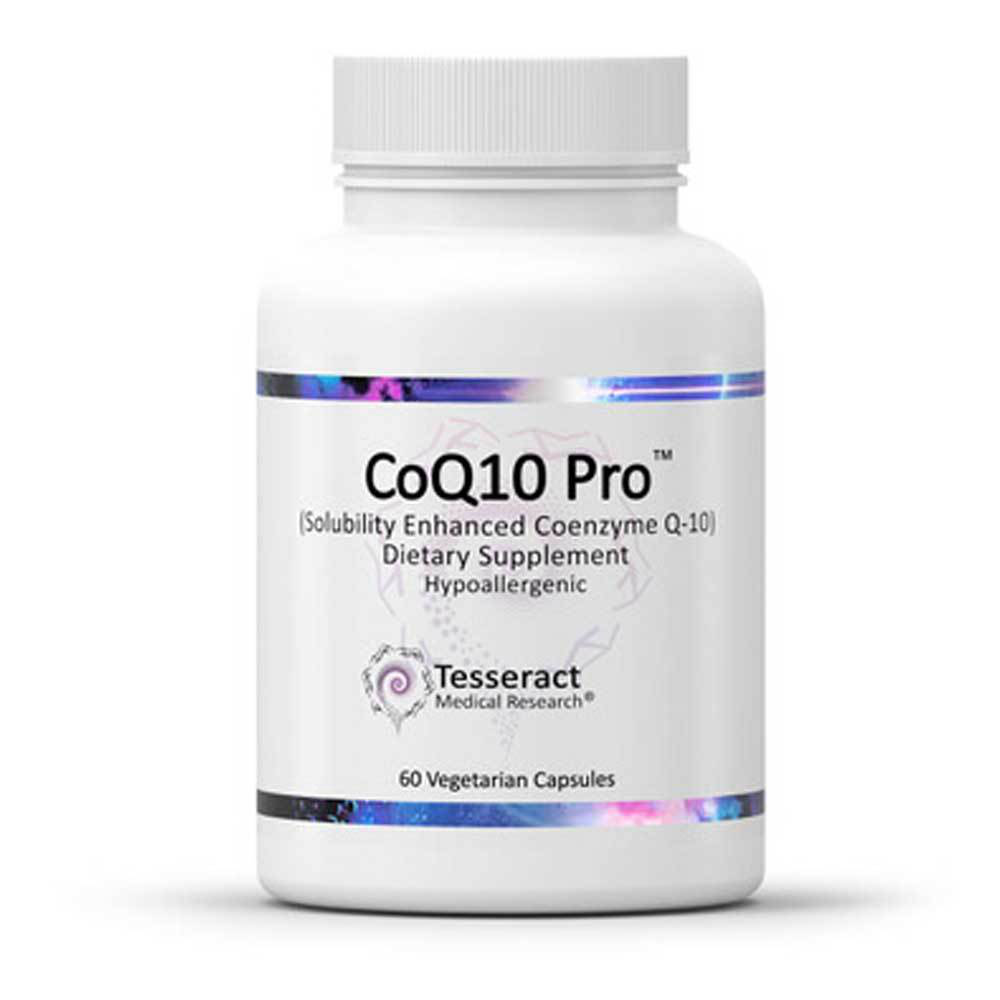 SKU: TES617-CV010
Do you hear something? That's science talking about the benefits of Coenzyme Q10 on heart and muscle tissue to optimize cardiovascular health, and we're listening. We're also listening to the science that says CoQ10 is typically poorly absorbed, with most supplement formulas getting low marks for absorbability.
Tesseract's answer? Our new CoQ10 Pro. With our proprietary Cyloc technology, each molecule of CoQ10 is encased within a cyclodextrin matrix, thus significantly enhancing its absorbability. Transporting CoQ10 one molecule at a time has a mighty purpose. It enables optimal solubility, meaning more of the active ingredient can penetrate into the cell, leaving you more energy to take on life – and not having to risk the known side effects of statins.
Because the CoQ10 biosynthesis pathway shares many of the same steps of the cholesterol biosynthesis pathway, statin inhibitors can decrease both cholesterol concentrations and circulating CoQ10. What does this mean? A patient taking a statin is at risk for statin associated myopathies, such as muscle pain, weakness, and increased oxidative stress. Your best defense? Tesseract's CoQ10 Pro.

And if all that didn't get your heart pumping, then listen to this: Results from the 2014 Q-SYMBIO 2 Trial found that patients taking both CoQ10 and a statin together fared much better health-wise over a 2-year period than patients on conventional statin therapy over the same period. Thank you for listening.


Suggested Use:
Take 1 capsule daily, or as recommended by your healthcare professional.


Serving Size: 1 Capsule

Amount Per Serving
Coenzyme Q-10 complex** ... 300mg

Other Ingredients: CyLoc™ gamma dextrin fiber matrix, hypromellose (derived from cellulose) capsule, micro-crystalline cellulose, hydroxypropyl methylcellulose, calcium laurate, and plant amylase.




Warning: If pregnant, consult your health-care practitioner before using this product.