Coral Calcium 1500mg
Priority One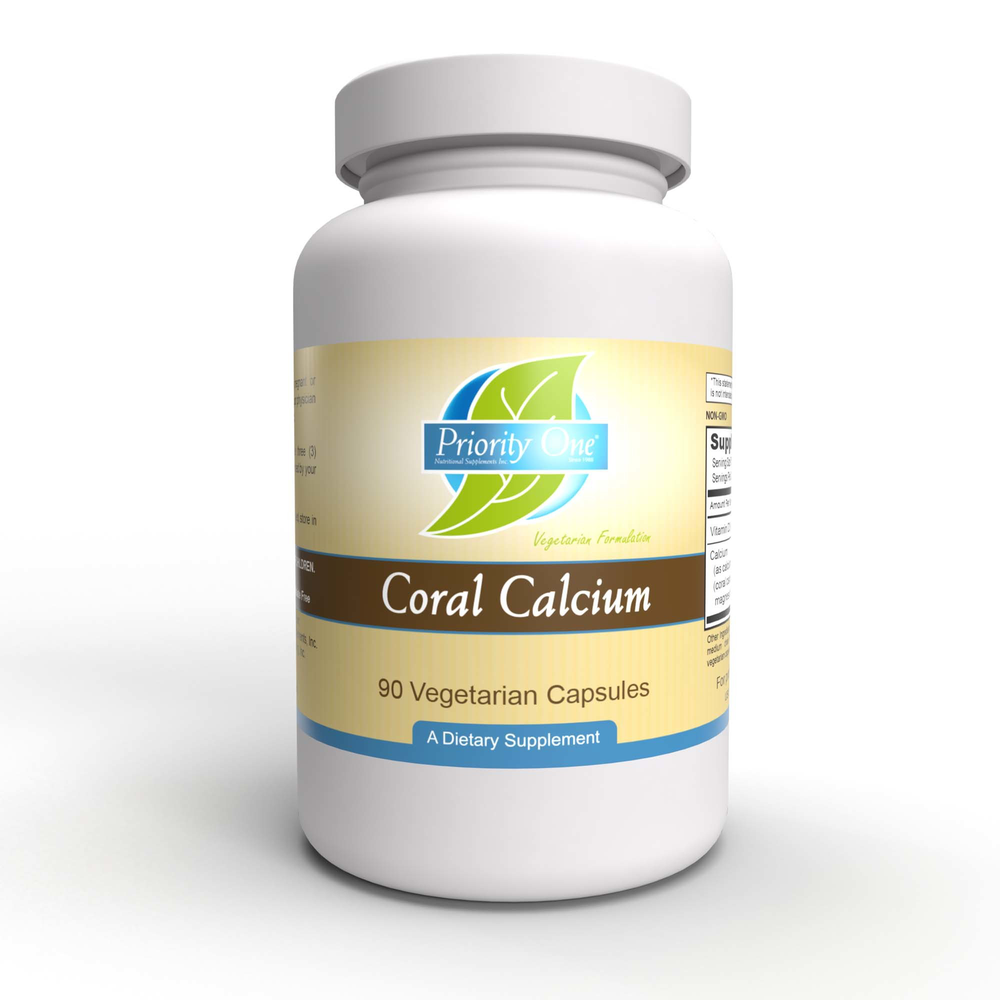 SKU: PR7-1636
Coral Calcium supplements contain calcium carbonate, including naturally occurring magnesium, alkali salts, and trace minerals needed for optimal health.*

Coral Calcium capsules contain naturally occurring levels of calcium, magnesium, and trace minerals needed for optimal health.*

Adequate calcium and Vitamin D intake throughout life, as part of a well-balanced diet, may reduce the risk of osteoporosis.*

Inadequate calcium intake is one of the primary nutritional concerns in the United States.* The individuals most affected, that could benefit from these coral calcium supplements include the following:
Adolescents, whose bones are developing.*
Pregnant women, whose bodies give up calcium for the fetus.*
Lactating women, whose milk depletes their own calcium supply.*
Elderly individuals, who lose bone mass as part of the natural aging process.*
Vegan individuals, who do not consume dairy.*
Individuals who are allergic to dairy products or lactose intolerant.*
Suggested Use:
Adults take one (1) capsule three (3) times daily, or as directed by your physician.


Serving Size: Three (3) Capsules

Amount Per Serving
Vitamin D3 ...400 IU
(Cholecalciferol)
Coral Calcium ... 525mg
(as calcium carbonate from coral calcium)
(coral calcium contains naturally occurring magnesium and alkali salts)

Other Ingredients: Rice chelate, tocopherols, vitamin c palmitate, sodium ascorbate, sugar, maltodextrin, modified starch, vegetable oil, vegetarian capsule (hypromellose, purified water).

KEEP CONTAINER TIGHTLY CLOSED. STORE IN A COOL, DRY TEMPERATURE.
KEEP OUT OF REACH OF CHILDREN.
If you are pregnant or breast feeding, consult your physician before using this product.