Corvalen M Ribose
Douglas Labs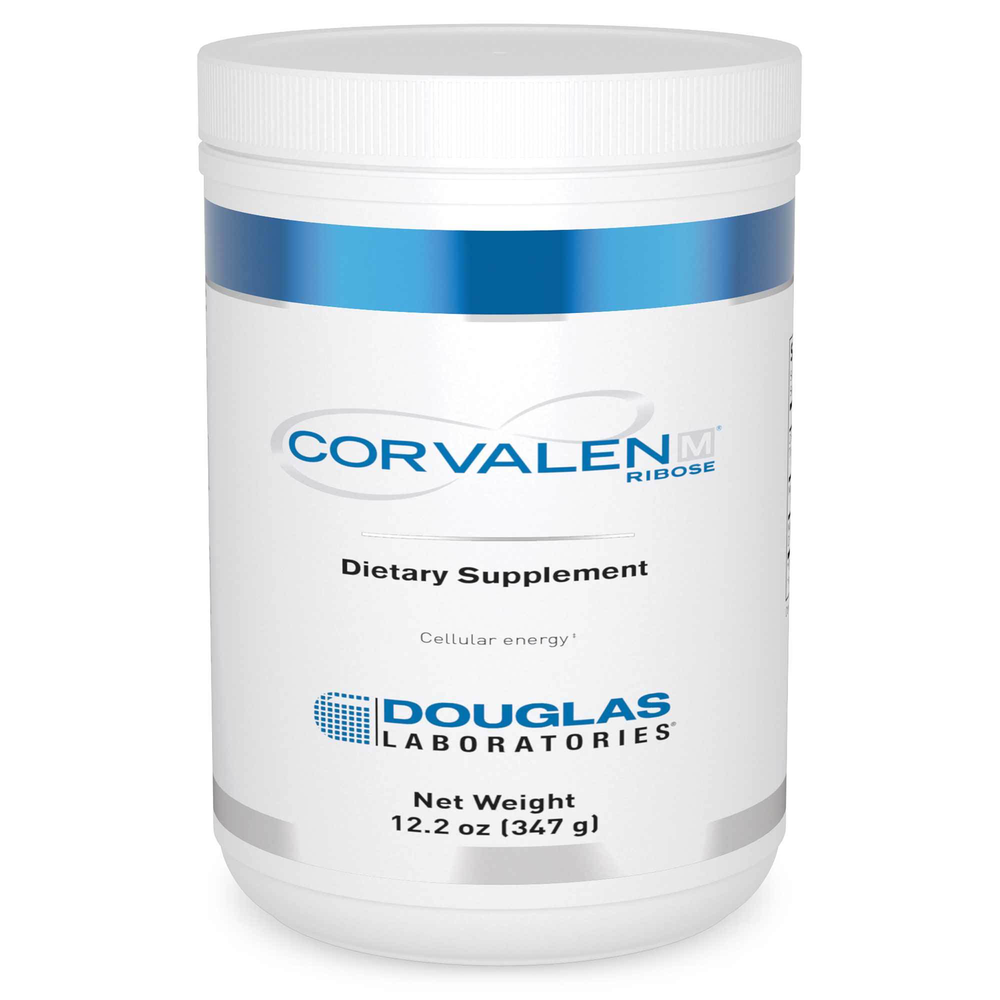 SKU: DL-57452P340X
Pure D-Ribose with Magnesium and Malic Acid for core energy‡
D-Ribose is a natural pentose sugar that is the backbone of the ATP molecular structure, which supports the body's natural energy production. D-ribose in ATP (adenosine triphosphate) is naturally present in every living cell in our bodies. Magnesium and malate are added to this formula for muscular support.‡
Suggested Use:
Adults take 1 scoop (2 teaspoons) daily with a meal or as directed by your healthcare professional. Dissolve powder in water, juice or other beverage and consume.
Serving Size: 6.2 g (1 Scoop or 2 Teaspoons)
Amount Per Serving
Calories … 25
Total Carbohydrate … 6g
Sugars … 5g
Magnesium … 40mg
(Magnesium Citrate)
Malate … 240mg
D-Ribose … 5g
Other Ingredients: None.
This product is Gluten- Free, Non-GMO.
Warning: If you are pregnant, or nursing, or if you are taking prescription medication, consult your health professional before using this product.
Keep out of reach of children.
Store in a cool, dry place. Use only if seal is intact.