Cox-II Calm (Inflammation)
Professional Formulas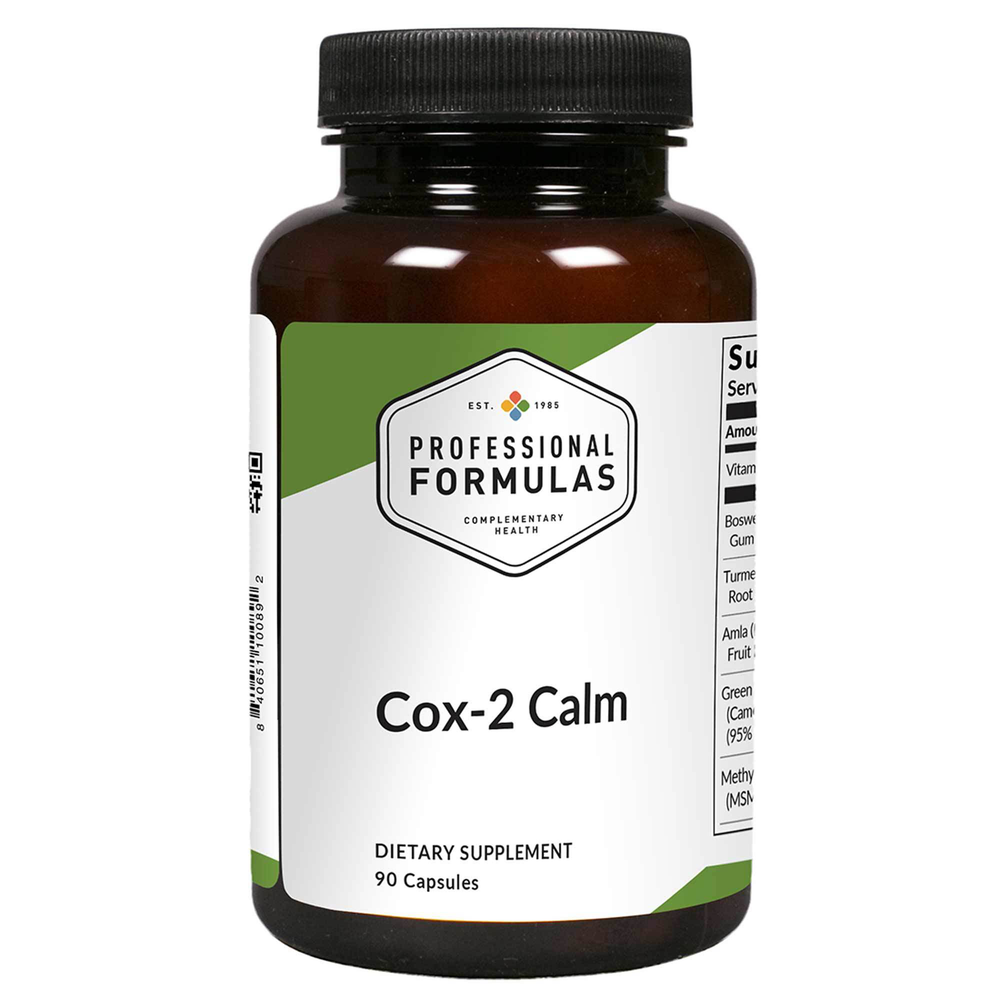 SKU: PRO511-PC2C
Support for healthy joint function, muscles, and mobility.
Recommended use:
Take one (1) capsule 2 times daily, or as directed by a healthcare professional.
Serving Size: 1 Capsule
Amount Per Serving
Vitamin B2 … 22mg
(as riboflavin)
Boswellia Gum Resin Extract … 109mg
(Boswellia serrata) (65% boswellic acid)
Turmeric Root Extract … 109mg
(Curcuma longa) (95% curcuminoids)
Amla Extract … 87mg
(Emblica officinalis) (Fruit) (40% tannins)
Green Tea … 87mg
(Camellia sinensis) (Leaves Extract) (95% polyphenols/50% EGCG)
Methylsulfonylmethane … 87mg
(MSM)
Boerhavia Root 12:1 … 44mg
(Boerhavia diffusa) (Extract)
Golden Root … 44mg
(Rhodiola rosea) (Root Extract) (3% rosavins/1% salidrosides)
Holy Basil Leaves Extract ... 44mg
(Ocimum tenuiflorum)
White Willow Bark 4:1 Extract ... 44mg
(Salix alba) (15% salicin)
Other Ingredients: Vegetarian capsule (hypromellose and water), organic brown rice, and vegetable medium chain triglycerides.

Vegetarian-Accepted
Gluten-Free
Warning:
Consult a health professional before taking this or any other product.
Consult your physician for more information.
Keep out of reach of children. Store in a cool, dry place. Safety-sealed for your protection and for product freshness. Do not use if seal is missing or broken.