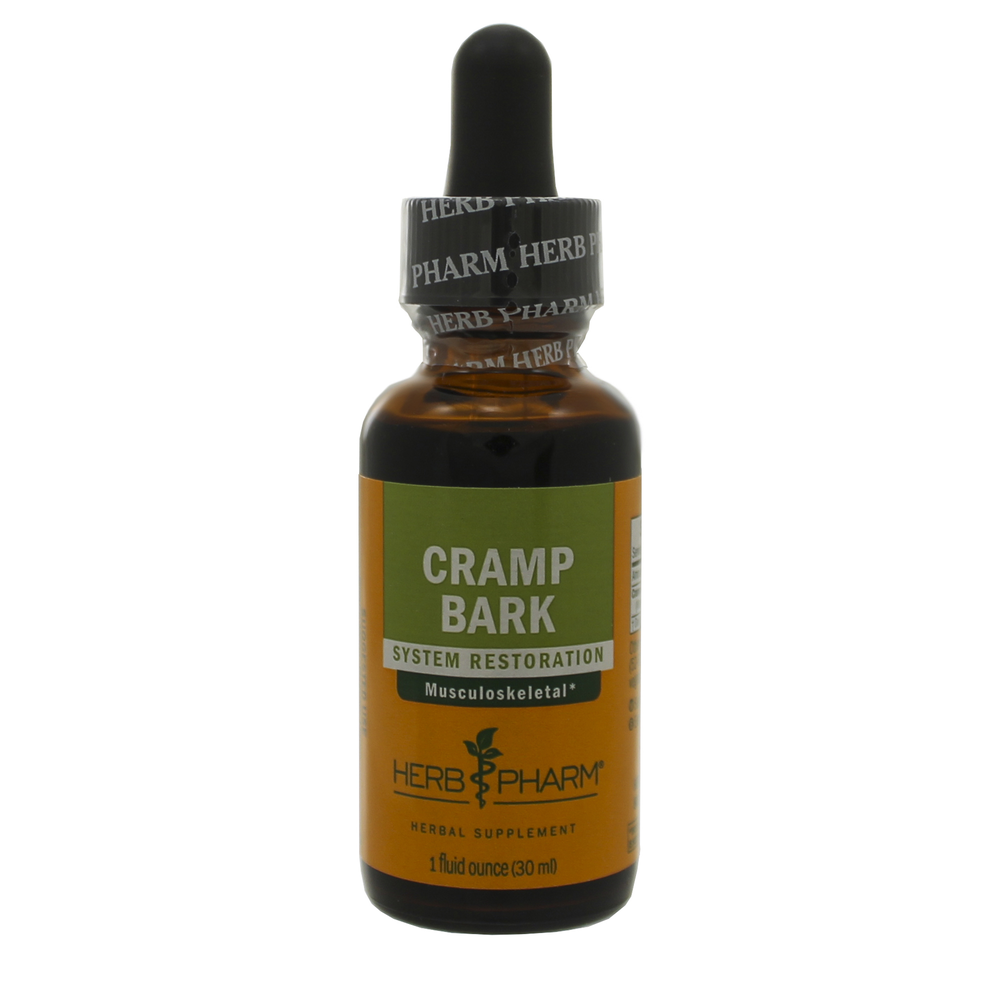 SKU: HE4-DCRAMP01
Herb Pharm prepares their Cramp Bark Extract from the bark of Viburnum opulus trees which are sustainably wildcrafted in their natural wild habitat. To assure optimal extraction of Cramp Barks bioactive compounds, the bark is hand-harvested in the spring or fall, is carefully shade-dried, and is then thoroughly extracted.
Add 1 full squeeze of the dropper bulb to 2 oz. of water or juice, 2 to 5 times per day. Best taken between meals.
Serving Size: 0.7ml
Amount Per Serving
Cramp Bark Extract ... 657mg
(Viburnum opulus)
Other Ingredients: certified organic cane alcohol (52-62%), distilled water & certified organic vegetable glycerin.
This product does not contain
Keep out of reach of children. Store away from heat & light.