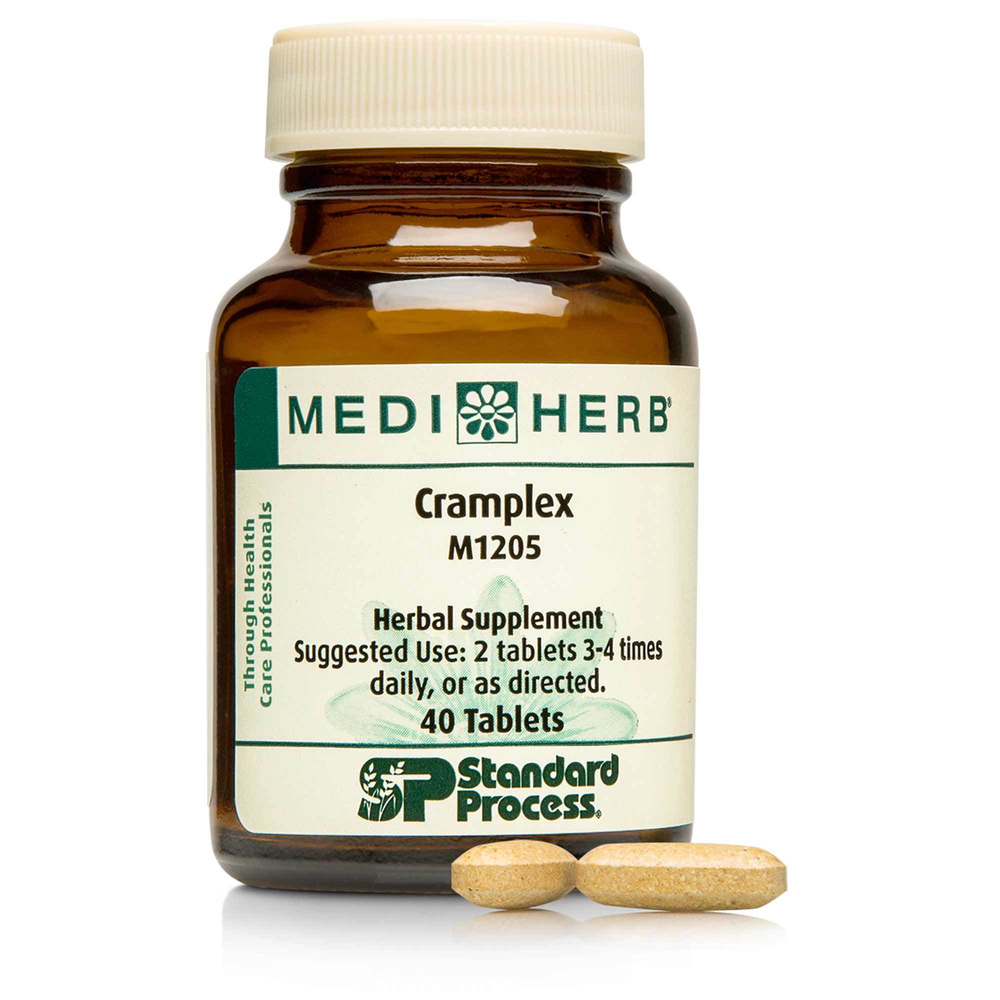 SKU: MDH-M1205
Cramplex contains Corydalis yanhusuo, Raspberry leaf, Wild Yam, Cramp Bark and Ginger to provide antispasmodic support for smooth muscle.
These herbs have been traditionally used in herbal preparations to:
Provide antispasmodic activity to ease occasional muscular/smooth muscle spasms
Relieve the occasional mild discomfort of menstrual cramps
Support healthy bladder and urinary tract smooth muscle
Provide temporary relief of occasional bowel spasm*
Take 2 tablets 3 – 4 times daily as needed, or as directed.
Serving Size:
2 Tablets
Amount Per ServingCalories
... 6
Calcium
... 80mg
Corydalis yanhyusuo tuber 10:1 extract
... 120mg
from Corydalis yanhusuo tuber 1.2 g
Raspberry leaf 4:1 extract
... 200mg
from Rubus idaeus leaf 800 mg
Wild Yam root & rhizome 4:1 extract
... 200mg
from Dioscorea villosa root & rhizome 800 mg
Cramp Bark stem bark 5:1 extract
... 160mg
from Viburnum opulus stem bark 800 mg
Ginger rhizome 6:1 extract
... 133.3mg
from Zingiber officinale rhizome 800 mg
Other Ingredients:
Cellulose, calcium phosphate, sodium starch glycollate, silica, magnesium stearate and hypromellose.
Caution:
Not to be used during pregnancy and lactation unless otherwise directed by a qualified health care professional.