Cranberry Complex
MediHerb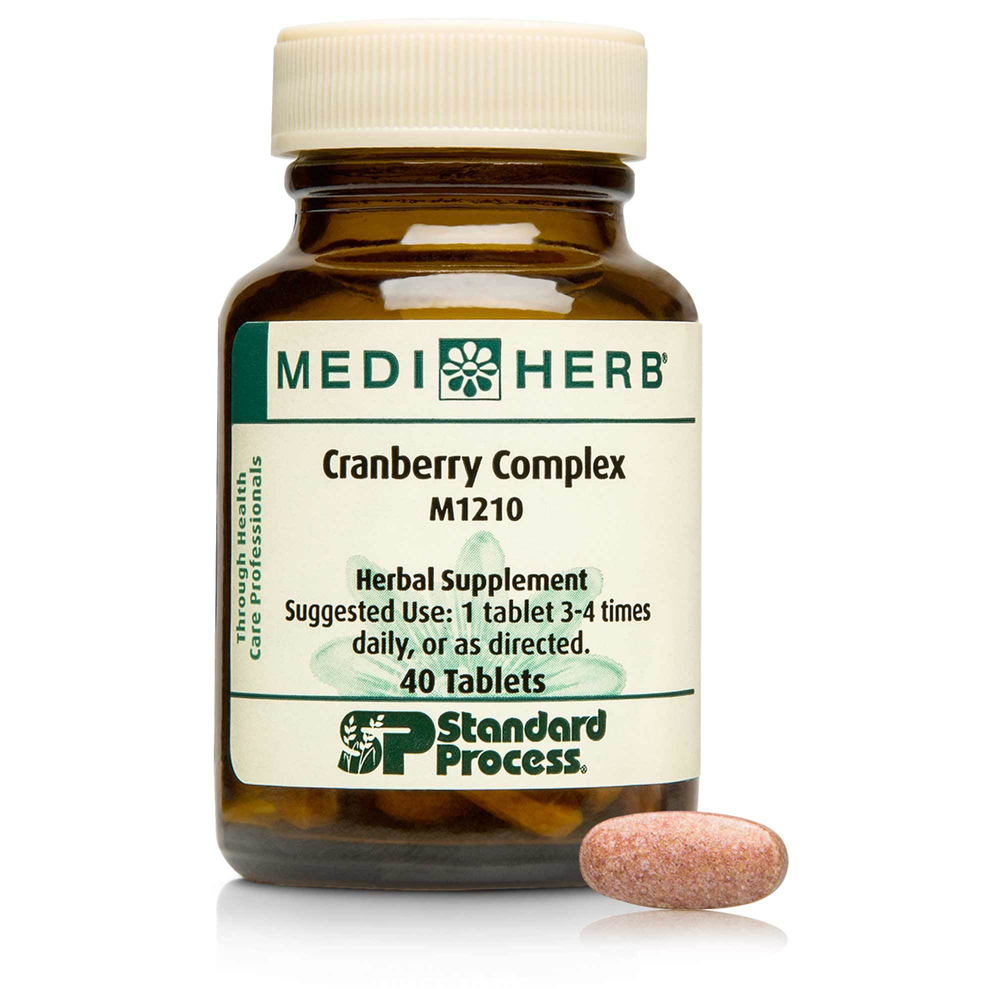 SKU: MDH-M1210
Cranberry Complex contains Cranberry, Crataeva, Buchu and Uva Ursi to provide urinary system support. These herbs have been traditionally used in herbal preparations to:
Encourage healthy urinary tract function
Support healthy bladder function
Promote healthy mucosal surfaces in the urinary tract*
Take 1 tablet 3 - 4 times daily, or as directed.
Serving Size:
1 Tablet
Amount Per ServingCalcium
... 37mg
Crataeva stem bark 8:1 extract
... 125mg
from Crataeva nurvala stem bark 1.0 g
Uva Ursi leaf 2:1 extract
... 250mg
from Arctostaphylos uva-ursi leaf 500 mg
Cranberry fruit juice 25:1 powder
... 100mg
from Vaccinium macrocarpon fruit fresh 2.5 g
Buchu leaf essential oil
... 12mg
(Agathosma betulina)
Other Ingredients:
Microcrystalline cellulose, dibasic calcium phosphate dihydrate, sodium starch glycolate, hypromellose, silicon dioxide, magnesium hydroxide and magnesium stearate.
Caution:
Contraindicated in kidney disease. Contraindicated in pregnancy and lactation.