Creatine Powder
Progressive Labs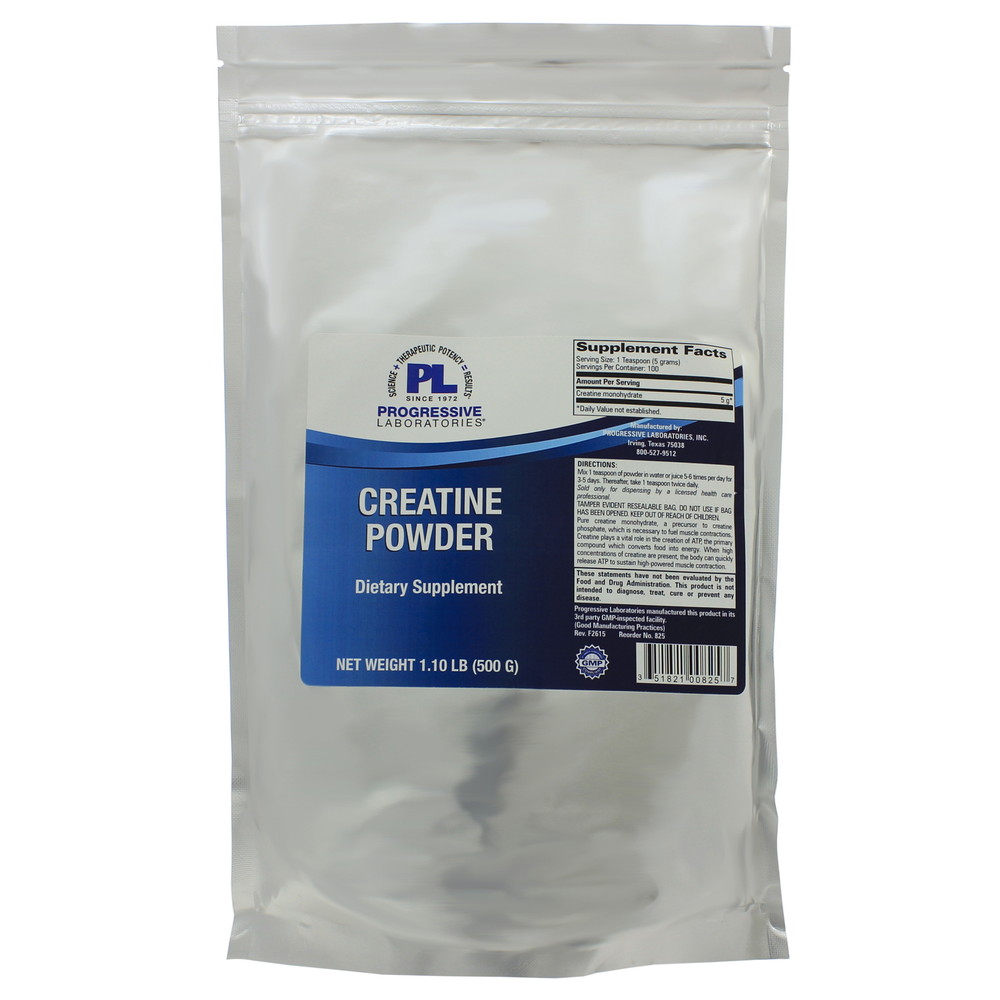 SKU: PGV-825
Creatine Powder 500g is available by Progressive Labs.

Pure creatine monohydrate, a precursor to creatine phosphate, which is necessary to fuel muscle contractions. Creatine plays a vital role in the creation of ATP, the primary compound which converts food into energy. When high concentrations of creatine are present, the body can quickly release ATP to sustain high-powered muscle contraction.
Mix 1 teaspoon of powder in water or juice 5-6 times per day for 3-5 days. Thereafter, take 1 teaspoon twice daily.
Creapure ...5g
(creatine monohydrate)
Keep out of reach of children.
Tamper evident resealable bag. Do not use if bag has been opened.