CrM (Chromium)
Bio-Tech Pharmacal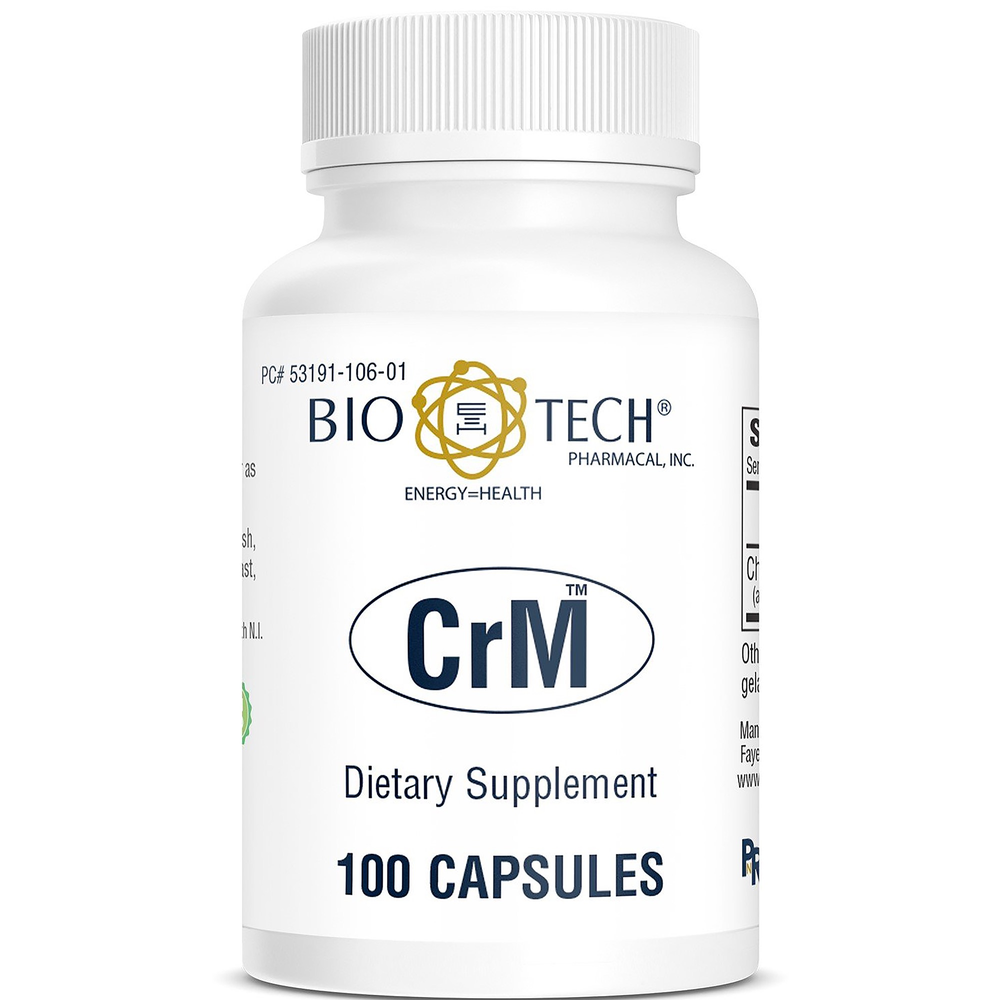 SKU: BI4-106A
Chromium is a trace mineral that plays a role in carbohydrate and fat metabolism. It also acts as a co-factor in the enhancement of insulin function.*
Supplementation with chromium may assist in the maintenance of blood sugar and cholesterol levels already within the normal range.*
Chromium may also aid in appetite control and weight management.*
CrM is formulated with ChromeMate®,a biologically-active form of niacin-bound chromium called chromium polynicotinate. ChromeMate® is more bioactive than other forms of chromium,such as chromium chloride or chromium picolinate.*
Health Benefits
Helps maintain blood sugar and cholesterol levels already within the normal range*
Supports healthy metabolism and lean body mass*
Important nutrient in carbohydrate and fat metabolism*
Formulated with bioactive ChromeMate®
Take one capsule per day or as directed by your healthcare professional.
Serving Size: 1 Capsule
Amount Per Serving
Chromium ... 200mcg
(as chromium polynicotinate)
Other Ingredients: Microcrystalline cellulose,gelatin capsule
Contains NO: Dairy,egg,fish,shellfish,nuts,wheat,gluten,soy,sugar,yeast,artificial preservatives or colors.
ChromeMate® is a registered trademark of InterHealth N.I.
Chromate® brand niacin-bound chromium (U.S. Patent 5,194,615)
Keep out of the reach of children.
Safety sealed for your protection.
Store tightly closed in a cool,dry place.