Probiotic HPSS (High Potency, Shelf Stable)
Metabolic Maintenance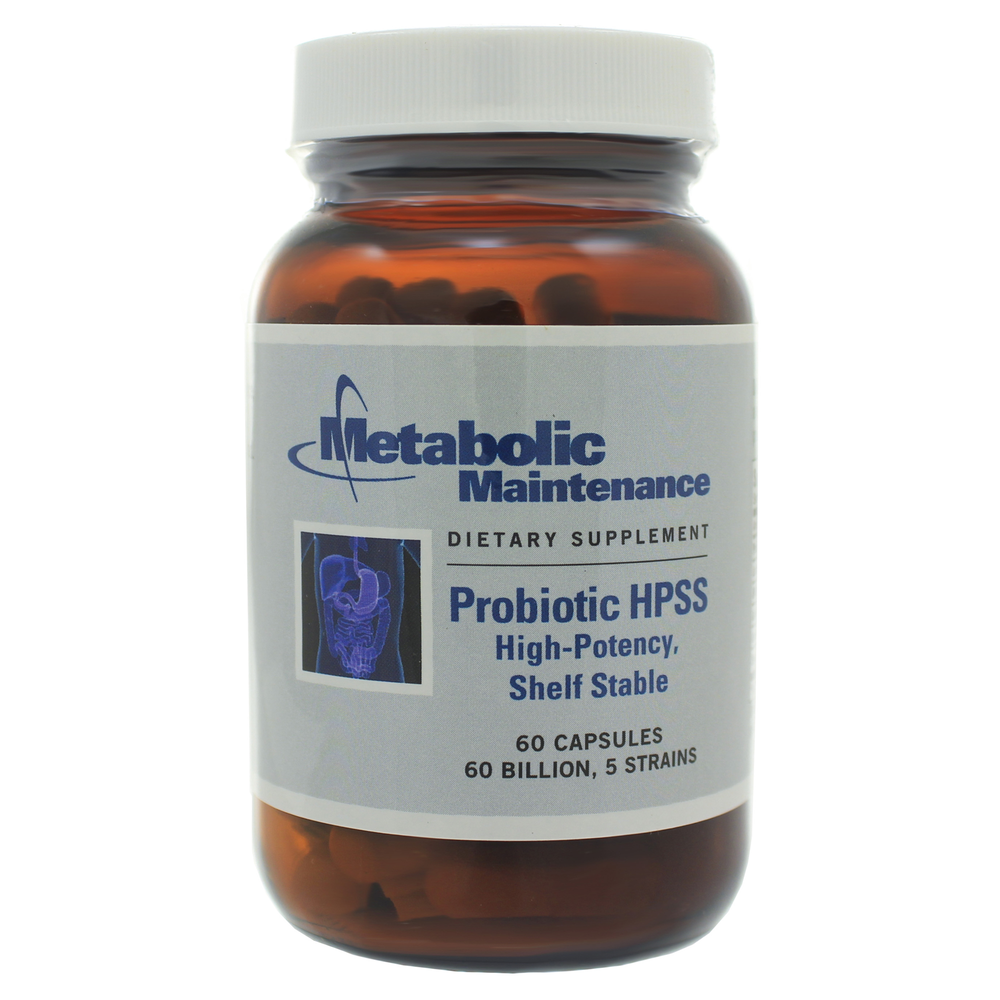 SKU: ME3-00703
Probiotics encourage bowel motility, immune function, and resistance to infection. Our high-potency probiotic formula is acid-resistant and stable to maximize bioavailability and effective delivery to the intestinal tract. Five beneficial bacteria strains were carefully researched and tested for stability, resistance to digestion, and adhesion to intestinal cells. These strains protect from infection, promote a healthy immune response, and have a long history of safe use. *
Powerful probiotic dosage (60 billion CFU/cap) can significantly shift microbial balance in the gut*
Targeted delivery to the intestines
Phthalate-free capsules
Third party testing verifies CFU count
No refrigeration necessary
Take one (1) capsule daily with a meal, or as directed by a healthcare professional.
Serving Size: 1 Capsule
Amount Per Serving
Probiotic Blend providing ... 60 billion CFU*
Lactobacillus acidophilus La-14
Bifidobacterium lactis Bl-04
Lactobacillus plantarum Lp-115
Lactobacillus salivarius Ls-33
Streptococcus thermophilus St-21
Other Ingredients: Rice dextrin, vegetarian cellulose and gellan gum capsule, rice concentrate, l-leucine.
This product does not contain
Keep tightly closed in a cool, dry place, out of the reach of children.
Refrigeration helpful, but not required.