Curcumin 80mg
Ecological Formulas/Cardiovascular Research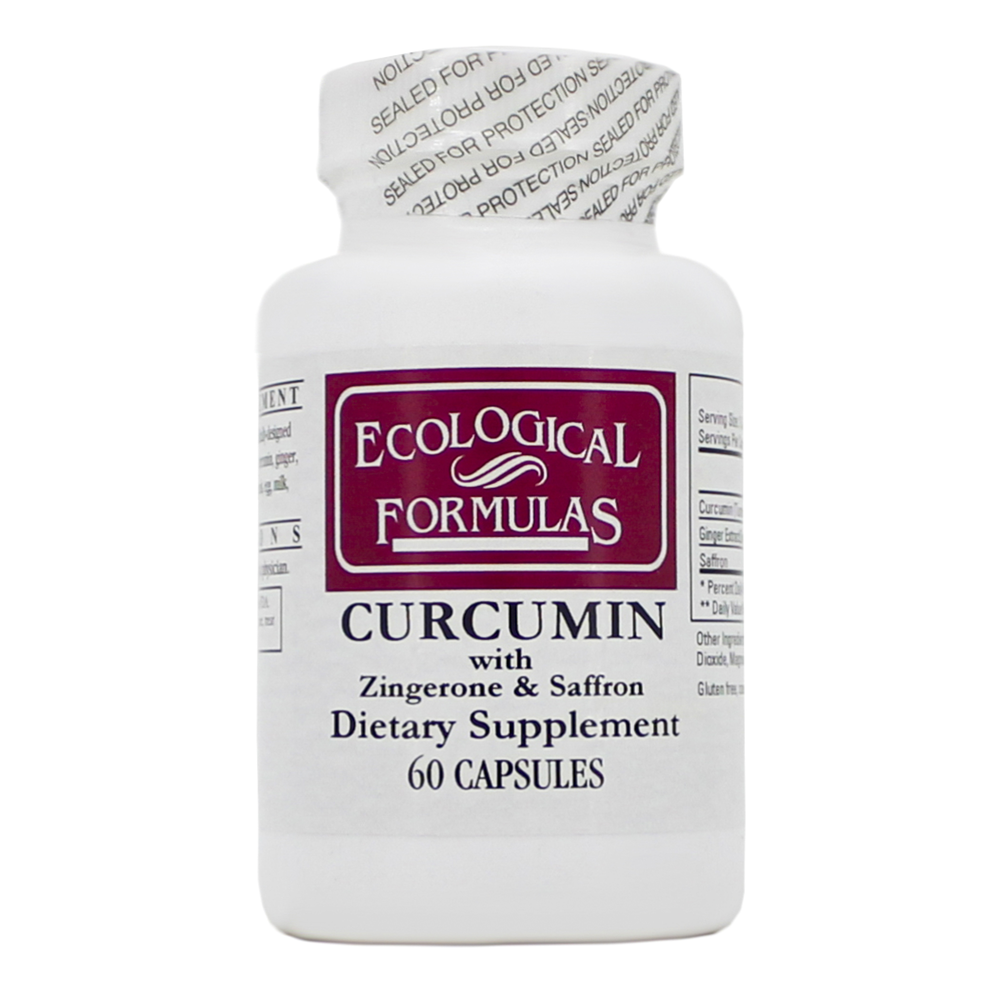 SKU: CVR-CUMIN
Curcumin is a scientifically designed supplement containing standardized extracts of curcumin, ginger, and saffron.
Take 1-2 capsules daily, or as directed by a physician.
Curcumin (Turmeric Extract) 80 mg, Zingerone-Gingerol Complex 10 mg, Saffron 1.5 mg
Contains - Magnesium Silicate, Magnesium Stearate, Silicon Dioxide.
Does Not Contain - yeast, corn, wheat, phenols, egg, milk, or other common food or chemical allergens.