Curcumin Complex
Seroyal/Genestra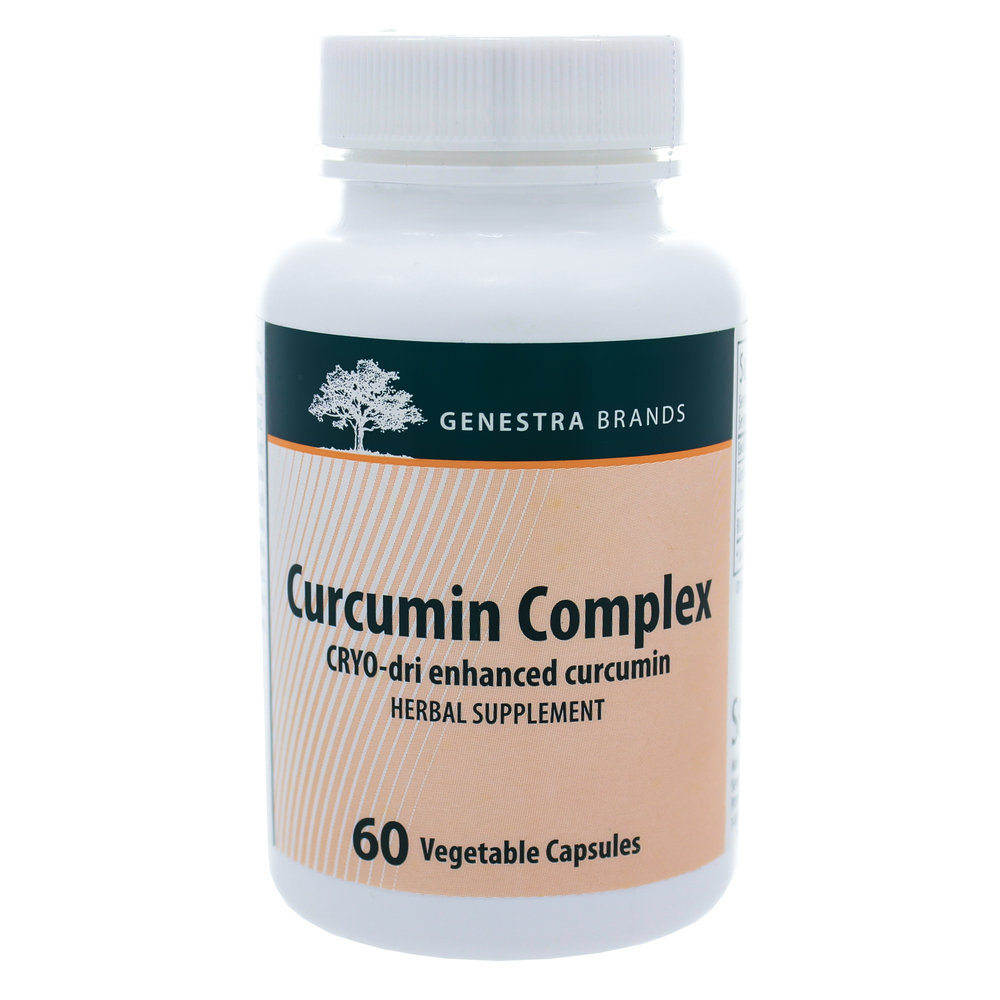 SKU: GN-7496
Curcumin and black pepper formulation
• Used in Herbal Medicine to help relieve joint inflammation(1)
• Provides antioxidants for the maintenance of good health(1)
CRYO-dri extraction
• Unique CRYO-dri extraction process enhances the biological activity of curcumin
• Drying without heating better maintains curcumin purity
Curcumin Complex includes a combination of curcumin and black pepper in a convenient capsule format. Curcumin provides antioxidants for the maintenance of good health and is used in Herbal Medicine to help relieve joint inflammation.1 Gluten and dairy-free, suitable for vegans.
Take one capsule one to three times daily or as recommended by your healthcare practitioner.
Serving Size: 1 Capsule
Amount Per Serving
Curcumin ... 400mg
(from Curcuma longa rhizome)
Black pepper seed ... 25mg
(Piper nigrum)
Other ingredients: Hypromellose, silica, magnesium stearate
Guaranteed to contain no added wheat, yeast, gluten, soy, sodium, sugar, artificial coloring or flavoring, antimicrobial preservatives, dairy or animal products. Ideal for vegans.
If you are pregnant or breastfeeding, consult your healthcare practitioner prior to use.
The capsules are made from 100% pure vegetable sources, free of preservatives and additives.
Safety-sealed for your protection and for product freshness. Do not use if outer seal is missing or broken. Store in a cool, dry place.