Curcumin + C (Longvida) 400mg
Metabolic Maintenance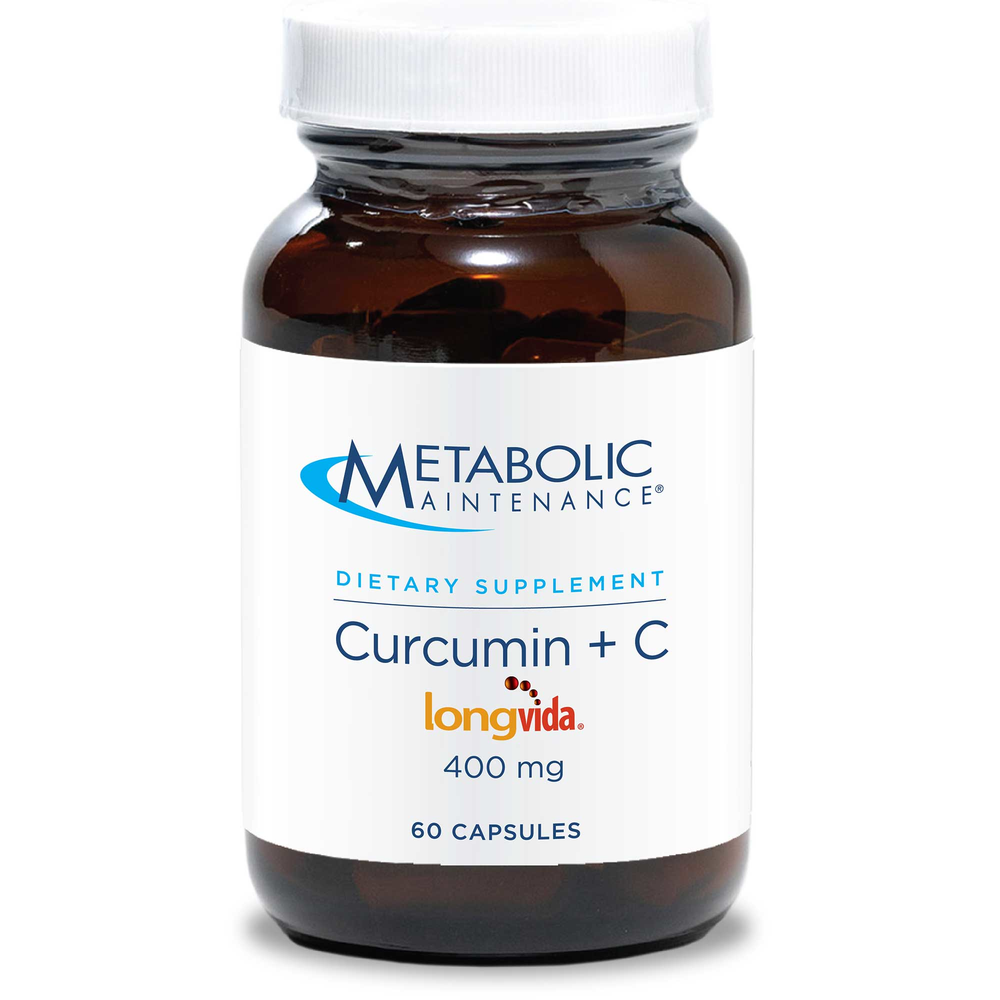 SKU: ME3-00709
Curcumin, the active compound extracted from turmeric root, is touted for its ability to mediate the body's natural response to physical, chemical, and emotional stressors. Longvida® makes use of a patented technology that permits maximal absorption of free-form curcumin into the bloodstream and target tissues, including the brain. This technology means we don't need to add extras like piperine to aid absorption. Because of this increased bioavailability, Longvida® has the greatest potential to impact a number of pathways affecting oxidative stress, inflammation, and the aggregation of proteins such as the amyloid-B peptide responsible for destructive brain plaques. Clinical data shows that curcumin supports a range of health issues.*
Supports healthy brain function*
Improves cognition, mood, and alertness*
Eases joint pain and the natural inflammatory response*
Supports healthy joint motility and function*
Supports healthy liver, colon, musculoskeletal, and cell function*
Take one to two (1-2) capsules daily with a meal, or as directed by a healthcare professional.
Serving Size: 1 Capsule
Amount Per Serving
Vitamin C ... 250mg
(as Ascorbic Acid and Ascorbyl Palmitate)
Longvida® Optimized Curcumin ... 400mg*
(Curcuma longa root)
Other Ingredients: Vegetarian cellulose capsule.
This product does not contain
Longvida® Optimized Curcumin also contains: soy lecithin, stearic acid, dextrin, silicon dioxide.
Caution: Pregnant or lactating women, or individuals taking prescription medications, consult your healthcare professional before taking this product.
Keep tightly closed in a cool, dry place, out of the reach of children.