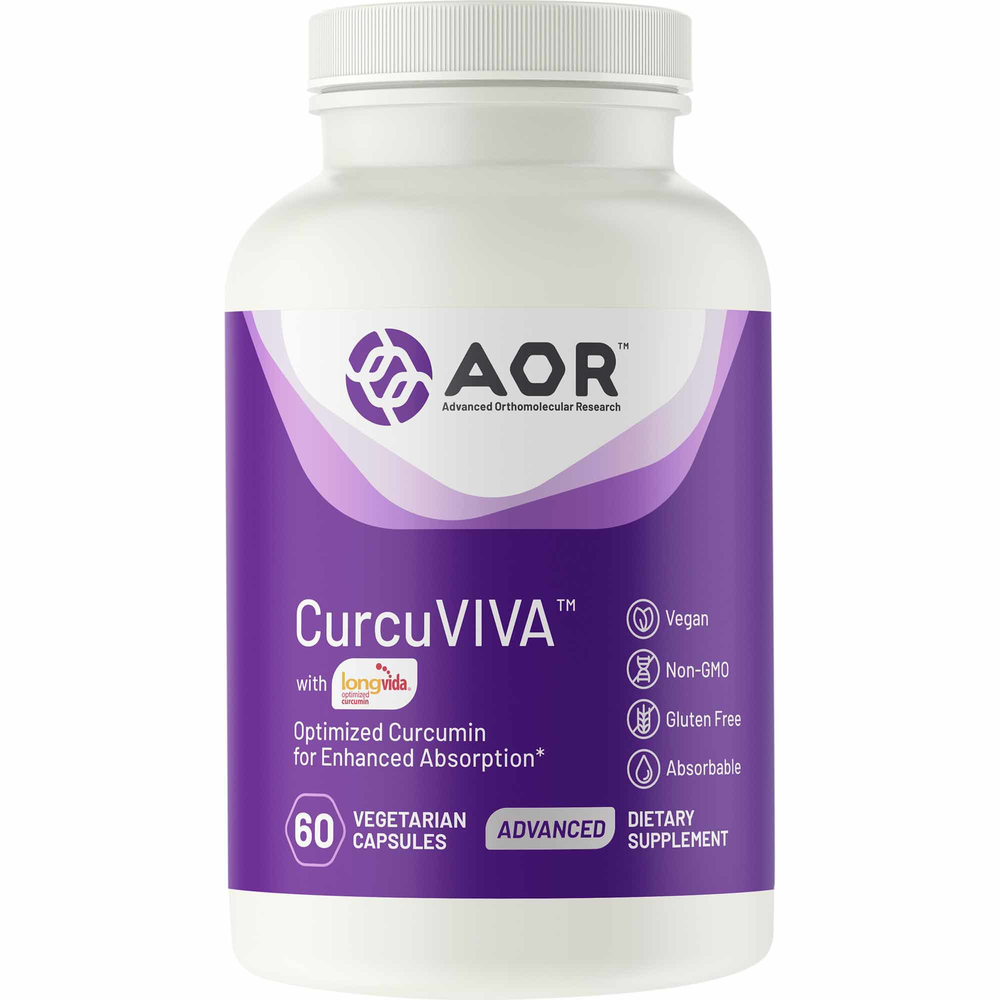 SKU: AOR845-AOR08257
CurcuVIVA provides a mild dose of fast-acting Optimized Curcumin. Optimized Curcumin was specially formulated to provide a solution to the curcumin conundrum of low bioavailability, poor absorption and rapid breakdown. Although bioavailability and absorption help determine effectiveness, the key lies within its ability to remain free. This free state of curcumin is achieved due to the formula's ability to avoid being rapidly broken down within the body. Because free curcumin retains its 'unbroken' form, it is then taken up through the blood stream where it is stable, concentrated, and retains maximum effectiveness for up to 24 hours, making it the most effective, absorbable curcumin available.*
Take 1 capsule per day with/without food, or as directed by a qualified health care practitioner.



Serving Size: 1 Capsule

Amount Per Serving
Curcumin Extract ... 400mg
(Curcuma longa (Turmeric) [Rhizome]) min.23% Curcuminoids

Other Ingredients: Capsule (hypromellose, glycerin and water), soy lecithin, organic rice hulls , stearic acid, maltodextrin, ascorbyl palmitate, silicon dioxide.

Contains: Soy.

Does not contain: Wheat, gluten, nuts, peanuts, dairy, eggs, fish, shellfish or any animal by-product.

*LONGVIDA® is a registered trademark of Verdure Sciences Inc. International patent pending.
Cautions: Consult a health care practitioner prior to use if you are pregnant, taking antiplatelet medication or blood thinners, or if you have gallstones, a bile duct obstruction, stomach ulcers or excess stomach acid. Consult a health care practitioner if symptoms persist or worsen.