Cytidine Choline/CDP 250mg
Ecological Formulas/Cardiovascular Research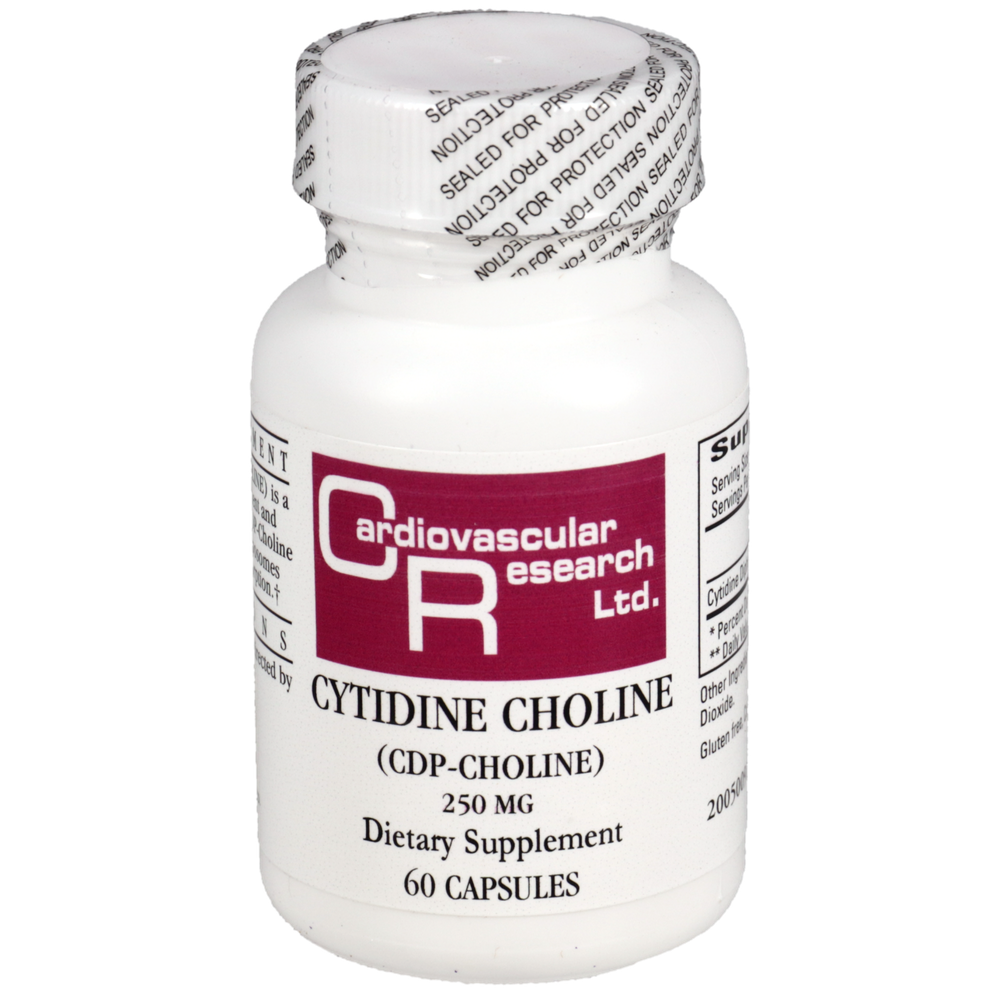 SKU: CVR-CDP
Cytidine Choline/CDP 250mg is available by Ecological Formulas/Cardiovascular Research.
A NUTRITIONAL SUPPLEMENT
CYTIDINE CHOLINE (CDP-CHOLINE) is a scientifically-designed supplement and precursor to phospholipids CPD-Choline is absorbed to multilamellar liposomes from lecithin for maximal absorption.
CYTIDINE CHOLINE
(CDP-CHOLINE)
250mg
DIRECTIONS
Take one (1) or two (2) capsules daily, or as directed by a physician.
Serving Size: 1 Capsule
Amount Per Serving
Cytidine Di Phosphate Choline ...250mg**
** Daily Value Not Established
* Percent Daily Values are Based on a 2000 Calorie Diet.
Contains:
Silicon Dioxide, Magnesium Stearate