Ribose Powder
Jarrow Formulas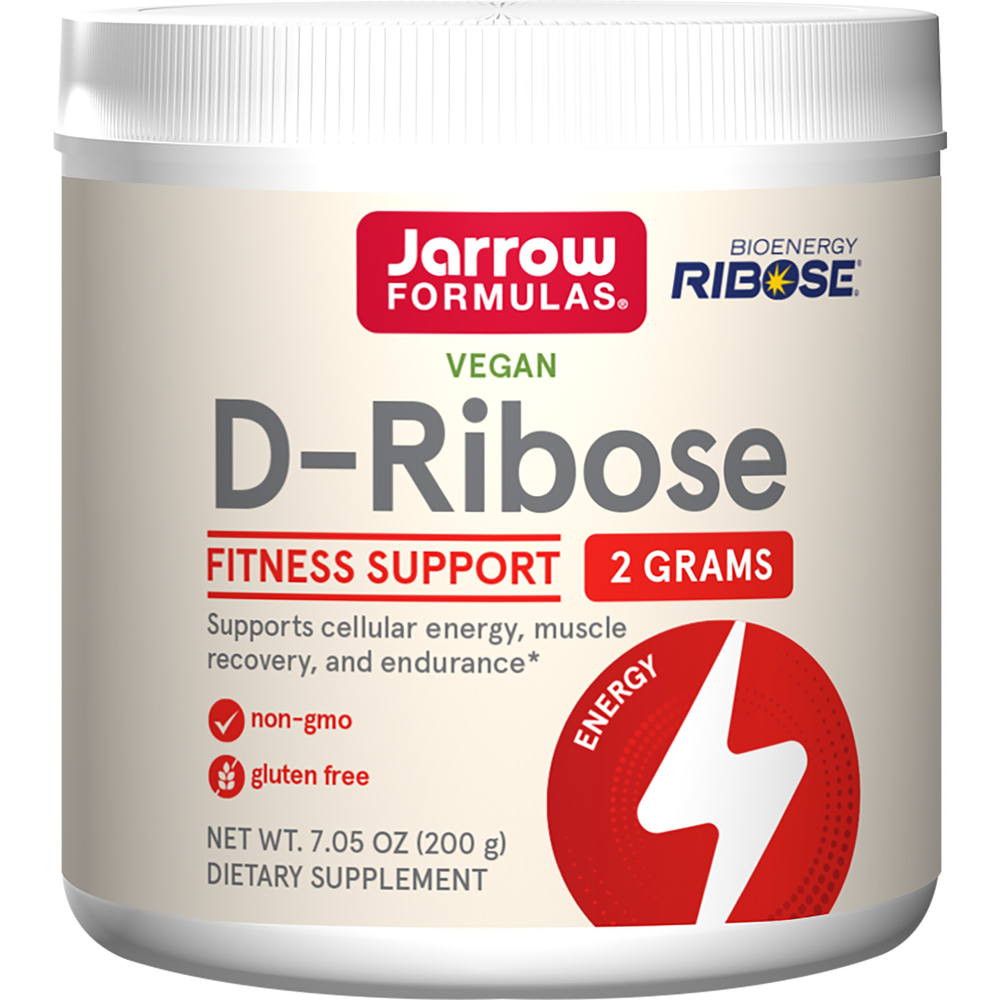 SKU: JAR-RIB200
D-Ribose
Supports: Muscle Recovery, Energy, Endurance
-Pure D-Ribose Powder
-May Improve Cellular Energy Levels*
-100 % Bioenergy Ribose®
-Production Protected by 4 U.S. Patents
Ribose is one of the necessary building blocks for the formation of ATP, the "universal" energy molecule in the body.* Physical stress can deplete ATP stores in cardiac and skeletal muscles. As the rate-limiting substrate in the synthesis of nucleotides, including ATP, ribose plays a vital role in replenishing ATP, thus, enhancing energy production, improving muscle recovery and thus Muscle Edge®.*
Take 1 scoop up to 3 times per day before or after exercise or as directed by your qualified healthcare professional
Serving Size: One Scoop (Approx.2 g)

Amount Per Serving
Caloies ... 10
Total Carbohydrate ... 2 g
Sugars ... 2 g †
D-Ribose ... 2 g
Other Ingredients: Contains NO other substances.
No wheat, no gluten, no soybeans, no dairy, no egg, no fish/shellfish, no peanuts/tree nuts.
Packaged by weight, not by volume.

Suitable for vegetarians/vegans
If you have a medical condition, are pregnant, lactating, trying to conceive, under the age of 18, or taking medications, consult your healthcare professional before using this product.
Jarrow Formulas® Bioenergy Ribose® is made by microbial fermentation and protected by U.S. patents 6, 159, 942,
6, 534, 480, 6, 218, 366 and 6, 339, 716.
KEEP OUT OF REACH OF CHILDREN.