D3 1000 Drops
Seroyal/Genestra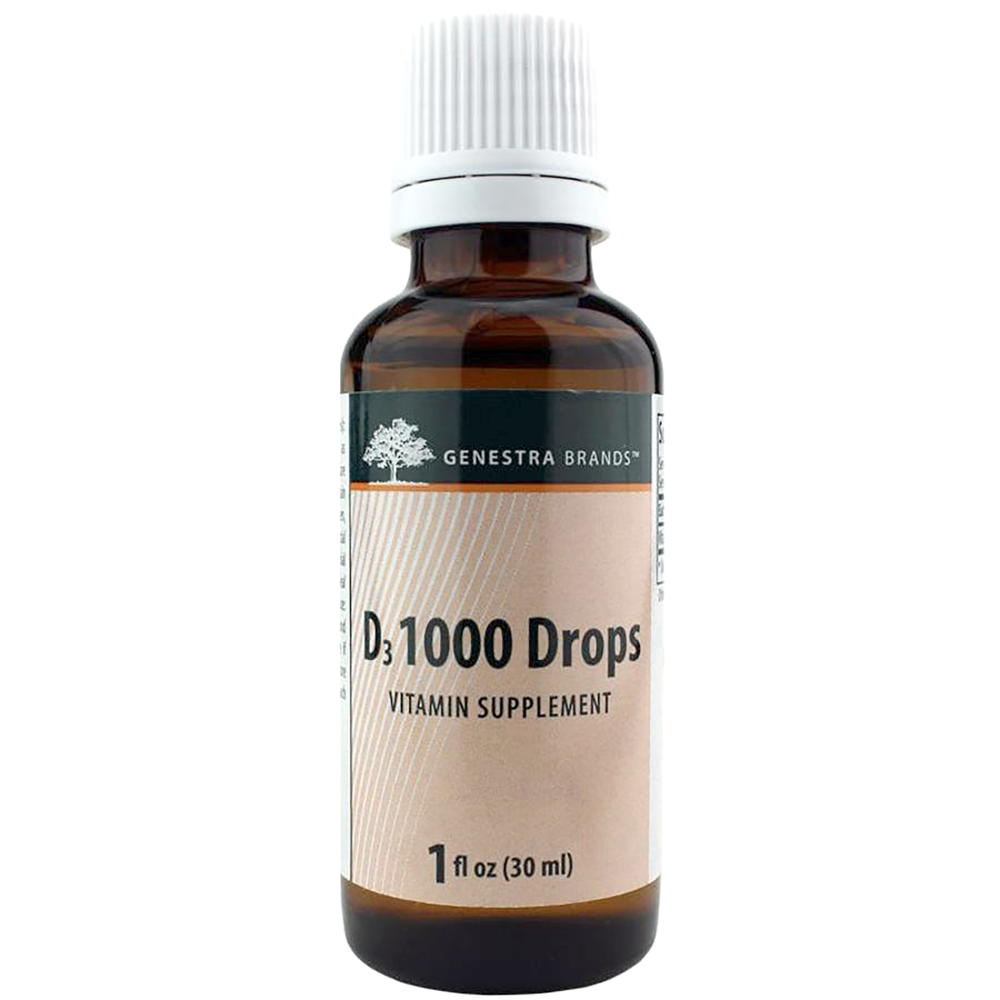 SKU: GN-01152
A factor in the maintenance of good health
• Helps in the development and maintenance of bones and teeth(1)
• Helps in the absorption and use of calcium and phosphorus(2)
• Helps to prevent vitamin D deficiency(3)
Easy-to-use liquid format
• Provides 1000 IU of vitamin D per drop
• Base of medium chain triglycerides
• Can be dropped directly in the mouth or mixed in drinks
• Gluten-free, soy-free, dairy-free, vegetarian formula
All ages: One drop taken daily or as professionally directed.
Serving Size: 1 Drop (0.028 ml)
Amount Per Serving
Vitamin D ... 1000IU
(cholecalciferol)
Other Ingredients: Medium chain triglycerides
Guaranteed to contain no added wheat, starch, yeast, gluten, corn, soy, sodium, sugar, artificial coloring or flavoring, antimicrobial preservatives or dairy products. Ideal for vegetarians.
Safety-sealed for your protection and for product freshness. Do not use if outer seal is missing or broken. Store in a cool, dry place. Keep out of reach of children.