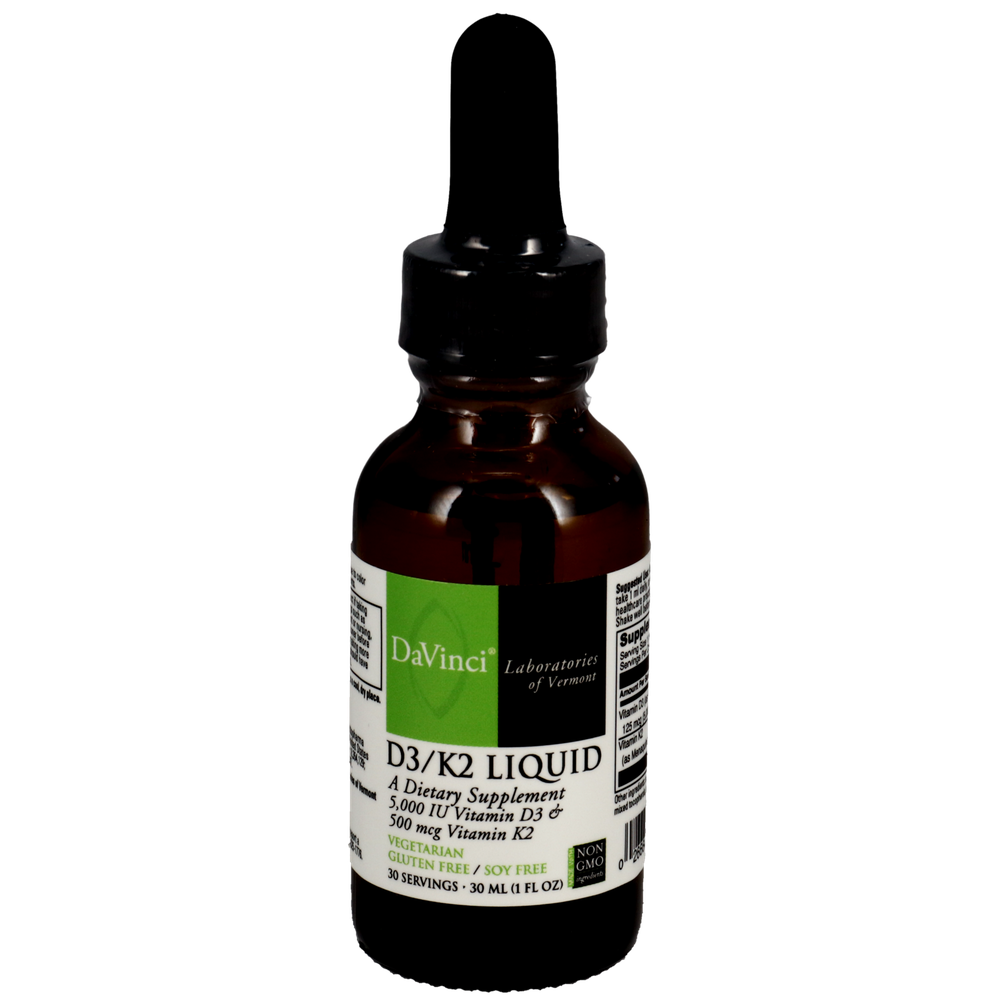 SKU: DAV-020043G075
New research suggests that vitamins D3 and K2 may support immune system function by supporting healthy cell growth.* D3/K2 Spray supports bone health, calcium balance, and cardiovascular function.* Vitamin D is a fat-soluble vitamin that is essential for maintaining normal calcium metabolism.* Vitamin D3 (cholecalciferol) can be synthesized by humans in the skin upon exposure to ultraviolet-B (UVB) radiation from sunlight, or it can be obtained from the diet. Our vitamin K2 formula includes the soy-free, clinically tested MenaQ7® working primarily outside of the liver in bones and blood vessels. Vitamin K2 known as menaquinone-7 (MK-7) is the form that has been shown to support bone formation.*
As a dietary supplement, take 1ml dailyor as directed by your healthcare practitioner. Shake well before each use
Serving Size: 1ml
Amount Per Serving
Vitamin D3 ... 50 mcg
(as Cholecalciferol) 
Vitamin K2 ... 200 mcg
(as Menaquinone-7)
Other Ingredients: sunflower oil, natural orange flavor, mixed tocopherols, rosmarinic acid.
Warning
Do not take this product if taking anticoagulant/anti-platelet drugs such as Warfarin (Coumadin). If pregnant or nursing, consult your healthcare practitioner before taking this product. Individuals taking more than 2, 000 IU per day should have their vitamin D levels monitored.
Color of this product may vary due to color variations of the natural ingredients.
Keep out of reach of children. Store in a cool, dry place.