Damp Heat Derma Relief
Kan Herb Company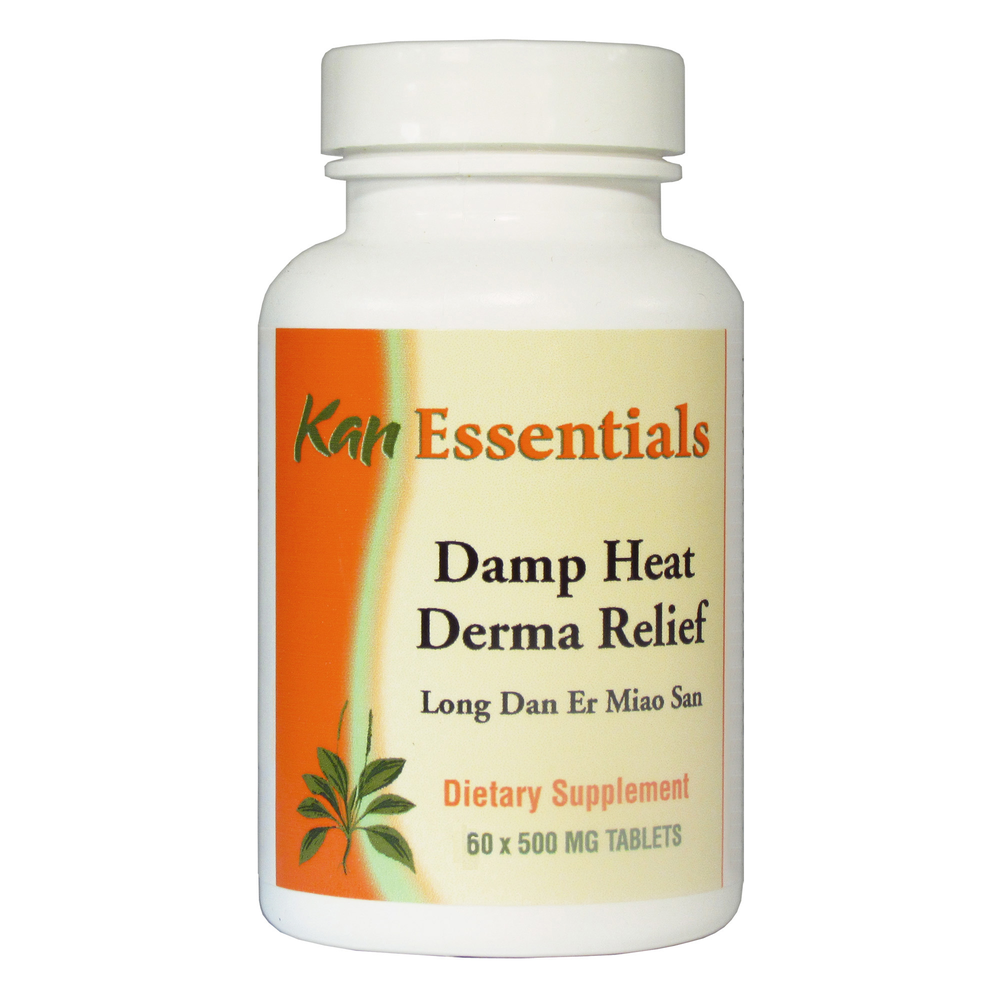 SKU: KA3E-VDH60
Functions:
This formula drains Damp Heat accumulation.
Indications (Symptoms):
-Weight gain, mucoid or purulent discharges, halitosis, occasional yeast overgrowth
-Heat intolerance, malodorous gas, thirst
-Increased appetite, heat radiating from crown of head
-Severe inflammation
-Supports a healthy urinary tract
2-3 Times Daily:
1-10lbs: 1/4 tab
11-20lbs: 1/2 tab
21-35lbs: 1 tab
36-75lbs: 2 tabs
76-100lbs: 3 tabs
Pinyin Name
-Common Name

Sheng di huang
-Raw rehmannia root
Long dan cao
-Chinese gentian root
Ze xie
-Asian water plantain rhizome
Bao mu fu shen
-Poria with wood root
Che qian zi
-Plantain seed
Zhi zi shan
-Gardenia fruit
Sang ye
-White mulberry leaf
Di fu zi
-Kochia fruit
Bai xian pi
-Dictamnus root
Chi shao
-Chinese red peony root
Mu dan pi
-Tree peony root bark
Huang qin
-Chinese skullcap root
Huang bai
-Phellodendron bark
Dang gui shen
-Dong quai root
Chai hu
-Bupleurum root
Gan cao
-Chinese licorice root
Cang zhu
-Cang-zhu atractylodes rhizome
Inactive Ingredients: Silicon dioxide
(glidant/dehydrant), Stearic acid
(lubricant/binder), microcellulose (coating).
Use only under the direct supercision of a qualified health care practitioner, seek their advice if pregnant or nursing. Keep out of reach of children. Keep tightly capped and out of direct sunlight. Store at room temperature.
It looks like there are no similar
products available